Are you an entrepreneur or a business owner and are looking for the best networking events in Portugal this year?
Maybe you're just curious?
Look no further, as we have the ultimate list of business events in Portugal just for you.
If you are serious about getting your business known or want to just learn how other people do it, make sure you attend some or all of these business events in Portugal.
Top 5 business events in Portugal
In recent years, Portugal and especially Lisbon have become the host destination for some of the biggest business events and trade fairs in the world. Events like Web Summit, Lisbon Travel Market and a few others are now hosted in Portugal annually.
This is probably due to the great weather in Portugal and the amiable Portuguese hospitality.
Today, you will discover the top five business networking events and conferences in Portugal that you really should attend.
1. Web Summit
Web Summit is arguably the biggest European tech event in the world. It has been held every year since 2009 and is set to be hosted in Lisbon for the next 10 years.
It brings together fortune 500 companies, influential investors, tech companies, international journalists and start-ups in Portugal. The event is majorly centered around internet technology, emerging technology in various fields, engineering, business and networking opportunities.
Web Summit usually runs for four days in early November of every year. Web Summit for 2019 is scheduled to take place between 4 to 7 November.
Who should attend Web Summit?
Tech entrepreneurs;
Tech start-ups;
Tech enthusiasts; and
Innovators.
How much does it cost to go to Web Summit?
The tickets for general attendees are around €700 while executive tickets are as high as €5,000. It is advisable to buy tickets early because they sell out fast and tend to be very expensive close to the start of the conference. Pre-register for November, 2019 on the Web Summit page and grab your 2-for-1 tickets for €850 while you can.
Is it worth attending Web Summit?
For tech entrepreneurs attending Web Summit, this business event in Portugal will give you the opportunity to gain an insight into technologies that are shaping our world, connect with global players in the tech world and give you an opportunity to get investment for your start-up.
On the other hand, the cost of attending is a bit high especially if your start-up is still at its infant stage. This will make it difficult to attract investors or even stand out from the crowd of other tech start-ups. It is advisable to plan early and have a clear direction of what you want to get out of it so that you can maximise the opportunity Web Summit presents.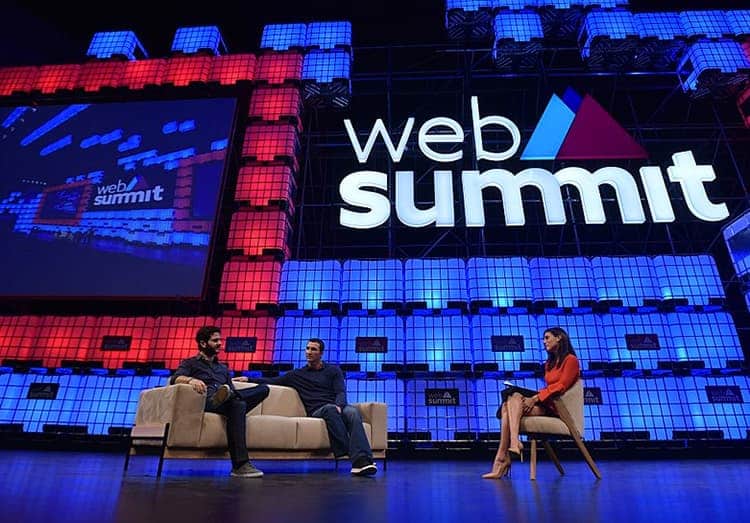 2. The European Summit
The European Summit also known as the TES Affiliate Conference, happens bi-annually in Cascais (Lisbon) and in Prague in the Czech Republic. It is an international conference that brings together professionals from the online entertainment and digital industries.
This three-day summit is centred around discussions of the present online environment, the latest innovations in the digital industry as well as product presentations and networking opportunities. The event features expos, networking events and compelling speeches from renowned speakers.
Who should attend The European Summit?
Digital industry enthusiasts;
Digital marketing business professionals; and
Online entertainment industry professionals.
How much does The European Summit cost?
Early bird tickets for this event start at €100. Regular ticket prices go up from there so to register now, visit the TES Registration page here.
Is it worth attending The European Summit?
Yes, it is. This is the largest European conference for internet entrepreneurs and professionals in the digital industry. Attending this event will give you first-hand knowledge on the latest trends in the digital industry and an opportunity to meet the movers and shakers of the online and digital industries up close. You will also have the opportunity to make life-changing contacts and build important networks.
For more details about this great business event in Portugal, see our article on The European Summit in Cascais.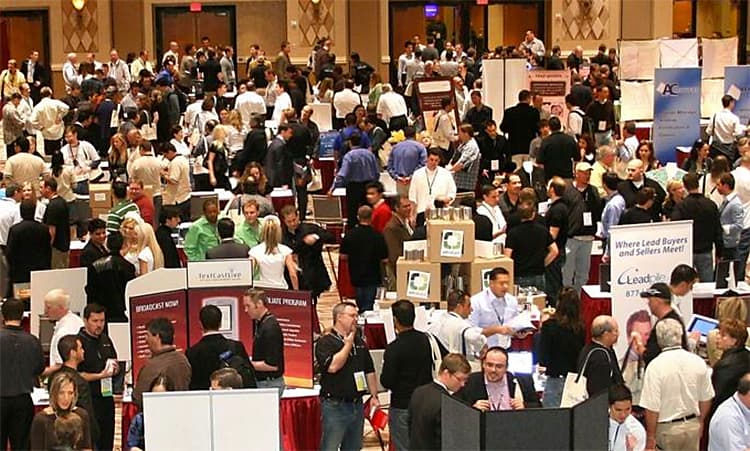 3. BTL Travel Market
The BTL Travel Market is an annual international tourism fair that takes place in Lisbon and has become the tourism event most professionals in the industry do not want to miss. It attracts over 77,000 visitors to over 1,100 exhibitors and features numerous demonstrations and workshops.
The conference usually runs for five days to discuss the latest innovations in tourism, anticipation of the market needs and customer behaviours. It also offers the general public the opportunity to choose new solutions for holiday destinations at highly competitive prices. This year the event will be held from the 13 to 17 March.
Who should attend the BTL Travel Market?
Travel enthusiasts;
Tourism professionals;
Operators of travel agencies;
Tour operators; and
Aspiring business owners in the hospitality industry.
How much is the ticket for BTL Travel Market?
The price for an individual ticket as a member of the general public is only €6. Visit the BTL Travel Market website to buy your ticket early.
Is it worth attending the BTL Travel Market?
For tourism and hospitality professionals as well as travel enthusiasts attending the Lisbon BTL Travel Market is a worthwhile investment. It's also a great place to gain in-depth knowledge about the industry as well as make important business contacts.
For more information about attending this unique travel and tourism event, see our article Visit the BTL Travel Market in Lisbon.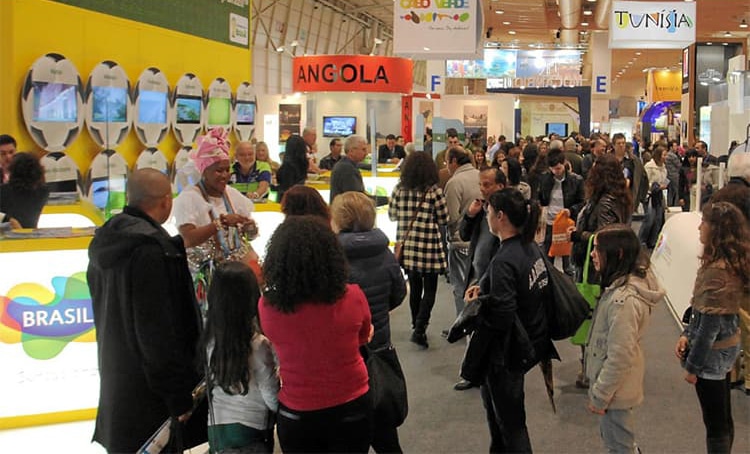 4. Lisbon Investment Summit (LIS)
The Lisbon Investment Summit is a start-up conference in Lisbon that you should add to your calendar as a must-see business event in Portugal. It brings together investors, entrepreneurs and innovative executives in an informal setting.
It is usually for two days (this year it will be on the 6 and 7 June) and features many events like a pitching competition, keynote speeches from renowned founders and influential personalities in the business world. This is an excellent business event in Portugal to talk to like-minded people about your business ideas.
Who should attend the Lisbon Investment Summit?
Entrepreneurs;
Investors;
Tech enthusiasts;
Start-ups; and
Corporate executives.
How much does the Lisbon Investment Summit cost?
The cost of an early bird ticket starts at €149.50 plus IVA. To see the full range of prices for your category, go to the Lisbon Investment Summit ticket site.
Is the Lisbon Investment Summit worth attending?
Yes of course. It is a similar event to Web Summit albeit a smaller event as it does not attract the crowd Web Summit attracts which is not such a bad thing. At Lisbon Investment Summit it is easier to meet founders and investors to discuss and pitch your ideas or business models.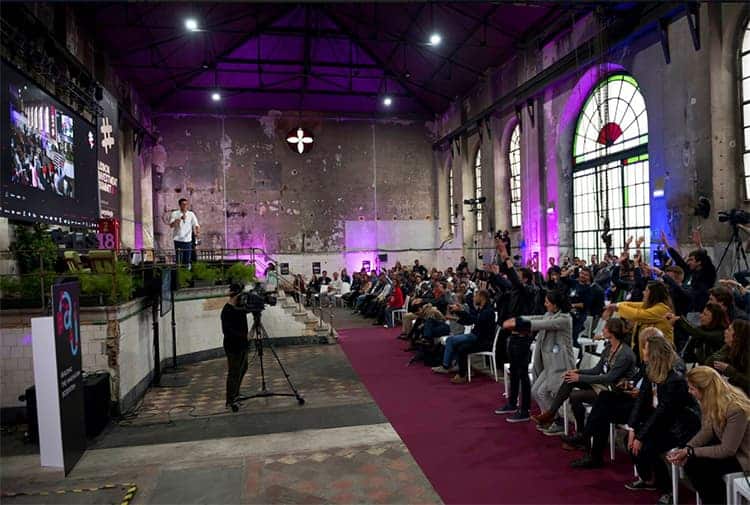 5. FIA Lisboa International Fair of Handicraft
Feira Internacional do Artesanato (FIA) Lisboa is the largest craftsmanship and multicultural trade market fair in the Iberian Peninsula and it takes place every year in Lisbon. It showcases professionals in the handicrafts, arts and design sectors and the culinary sectors as well as people interested in crafts as a cultural expression.
At FIA Lisboa, you will have the unique opportunity to see the best contemporary arts and crafts from all over Portugal as well as those from international guest countries. You will also get a peek into the best national and regional culinary offerings as well as see some craftsmen make some of their unique pieces live at the event.
This year, FIA Lisboa will take place from the 29 June to 7 July.
Who should attend FIA Lisboa?
Art and culture enthusiasts;
Handicrafts artisans; and
Food lovers and enthusiasts.
How much does FIA Lisboa cost?
Ticket information will be available soon on the FIA Lisboa website.
Is it worth attending FIA Lisboa?
For those who have a keen interest in art, crafts, culture and gastronomy, this event is totally worth attending. FIA Lisboa attracts over 800 exhibitors from as many as 40 countries. This business event in Portugal will give you the opportunity to see and learn about diverse crafts from all over the world as well give you the chance to buy a unique piece of jewellery, footwear, fashion accessories or even furniture.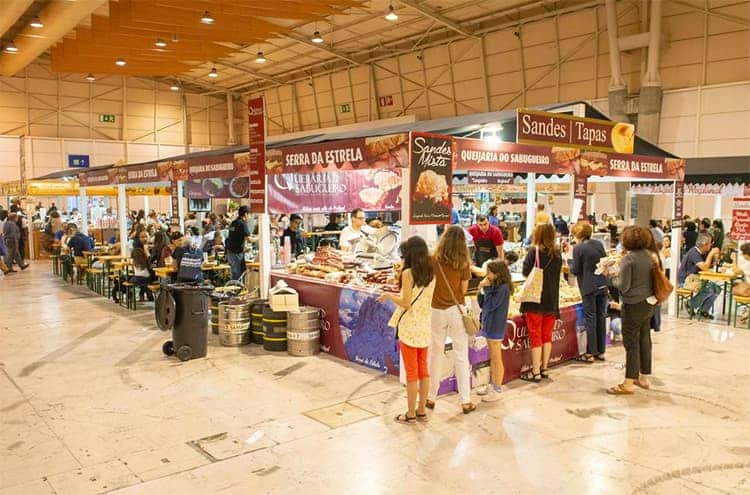 Attending business events in Portugal
If you are looking to meet like-minded professionals, investors or an ecosystem for your start-up or to build to important business contacts, attending any of these conferences related to your field can be a life-changer. However, it is important to research these events and have ample information on how you can benefit from attending because some of them are quite expensive.
Did you find this article on business events in Portugal useful? Do you go to any others we should add? Let us know in the comments below.
By subscribing to our newsletter, you will always be kept-up-to date on valuable information about life and money in Portugal.