May is such a beautiful month in Portugal, with so much going on!
The days are longer, the sun is out, and early summer means you can enjoy the weather and still find some off-season deals.
Portugal in May offers events for everyone, from book fairs to car rallies.
Read on to learn about what's happening in Portugal in May, and why you should visit.
We've even listed hotel recommendations to make your planning easier.
Weather in Portugal in May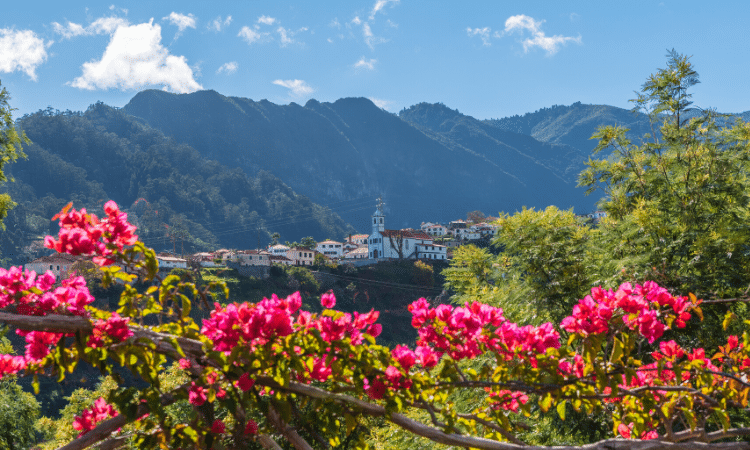 Not too cold, not too hot; that's the perfect way to describe the weather in much of Portugal in May. Go south to the Algarve, and you'll find a mixture of mild to warmer days, with an average temperature around 22 degrees C (72 degrees F). The nights are still cool though, so make sure you pack a light coat or a cardigan.
Madeira in May is just slightly cooler than the Algarve, with averages of around 20 degrees C (68 degrees F).
In the Azores region, the weather steadily starts to get better around this time of year — sunnier for sure. You may still experience a few rainy days, but it won't be as gloomy as it can be in the winter.
In the Lisbon and Porto regions, the average temperature for May is around 17 degrees C (62 degrees F). Very springlike, and still low crowds.
Thanks to Daylight Saving Time, Portugal's clocks "spring forward" in March so by May, the sun is up by 6 a.m. The days are finally feeling longer, the sun shines more, and you'll get to see our spectacular Portuguese sunsets around 8:30 pm.
Plenty of events around Portugal in May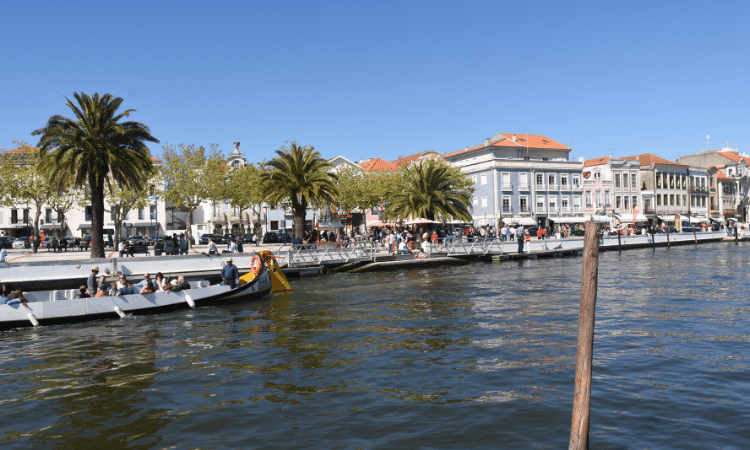 Wherever you choose to visit, we think you'll love Portugal in May. Here are some of the most exciting events of the month:
Festa da Flor Madeira
Funchal (the capital of Madeira) hosts its famous Flower Festival every spring. Thousands of people visit the festival every year, when the city is full of flowers.
The festival has a Flower Parade with huge floats and people dressed up in costumes decorated with flowers. One delightfully special aspect of the Flower Festival is the Wall of Hope, where children place flowers signifying hope for world peace.
Somersby Out Jazz
Lisbon hosts the Somersby Out Jazz music festivals every year, starting in May and running to September.
Music fans are treated to concerts every Sunday at 5 pm in different spots around the city, including Parque Jardim da Estrela, Parque Eduardo VII, and Parque Tejo.
If you like a range of musical styles — jazz, soul, funk, hip-hop and electronic — keep this one in mind.
Queima das Fitas
One unique May celebration in Coimbra is the Queima das Fitas (Burning of the Ribbons). University students in the area celebrate the end of their courses by burning their ribbons. The festivities start on the first Friday of May and last for a week. It's a week full of concerts, fun, and performances.
One of the big highlights of the Queima das Fitas is the cortejo (procession). This parade features floats of different colors, with each color representing different areas of education. You'll often see graduates strolling around with top hats and walking sticks, celebrating.
Rally de Portugal
For car lovers, the Rally de Portugal happens every year in May in Porto. It's part of the World Rally Championship, considered to be the highest level of international rallying. First started in 1967, the rally was put on hold from 2002 to 2006, but returned in 2007.
Feira do Livro de Lisboa
If you love curling up with a good book, don't miss the Feira do Livro de Lisboa (Lisbon Book Fair), which takes place annually in mid-May.
Launched in the 1930s, it's held in Parque Eduardo VII, attracting readers with old and rare books, huge discounts, and even lots of English-language books.
Our Lady of the Rosary
Finally, May 13 marks the anniversary of the first apparition of Our Lady of the Rosary — a significant religious event in Portugal that takes place in Fátima. The main religious activities take place on May 12 with a candlelight procession, and close on May 13 with the Adeus (Goodbye) Procession.
What to eat in May?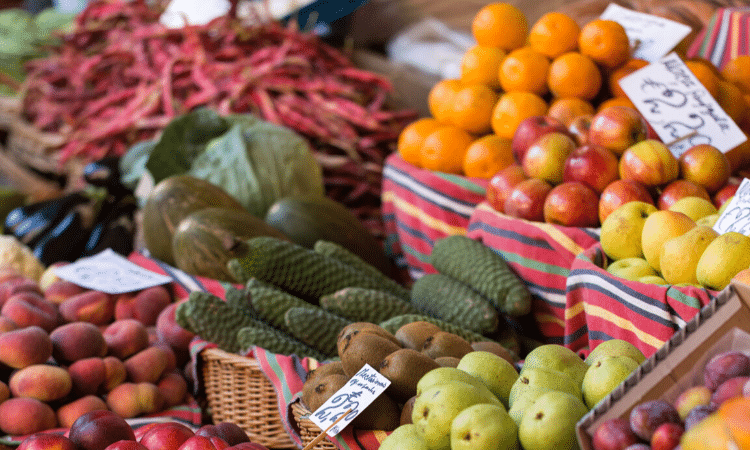 Visit the local mercados! You can still probably find the last of the pumpkins, but — our favorites — also the amazing fruits that come into season in May. Look for perfect strawberries, apricots, and cherries.
Are there any bank holidays in May?
Yes, just one. Portugal celebrates Labour Day on the first of May. Unlike in the UK or US, the Portuguese celebrate bank holidays on the actual date. This means the bank holiday can sometimes land on a weekend, so it's business as usual on Monday.
Where to stay in Portugal in May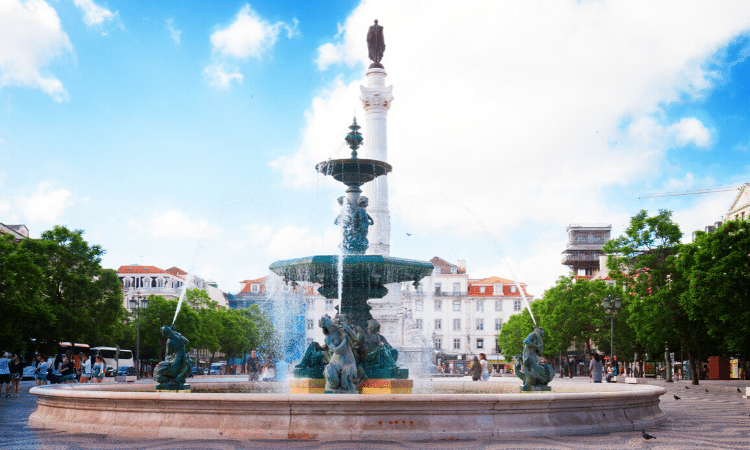 In May, it's not considered to be high season yet, so you might be able to snag a bargain. It depends on where you stay, of course, but it's definitely going to be cheaper and easier to book hotels in May than it is between June and September.
There are lots of beautiful hotels in Portugal that can satisfy a range of budgets. A few great options include:
Porto
Oporto Cityview São Lazaro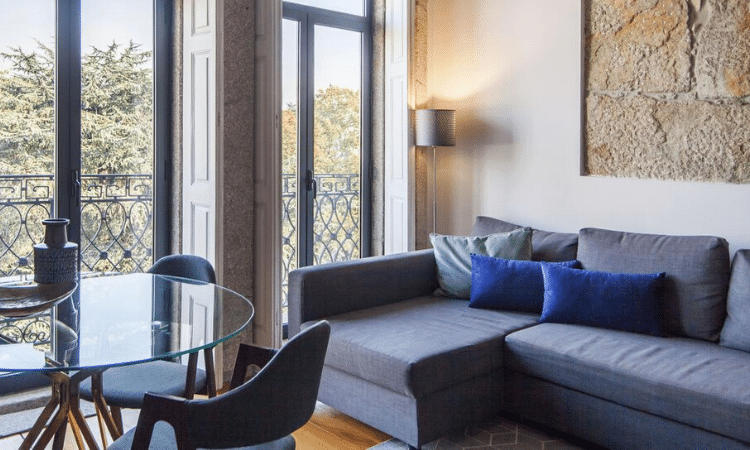 This hotel is located right in Porto's center. It has a restaurant and bar, and the nearest train station is only 200 m away from the hotel. It's a 16 km (10 mi) drive from the airport. Attractions are nearby; the Clérigo Tower is a 5-minute walk, and Aliados Avenue is a 3-minute walk.
For availability and prices check here.
Lisbon
MYRIAD by SANA Hotels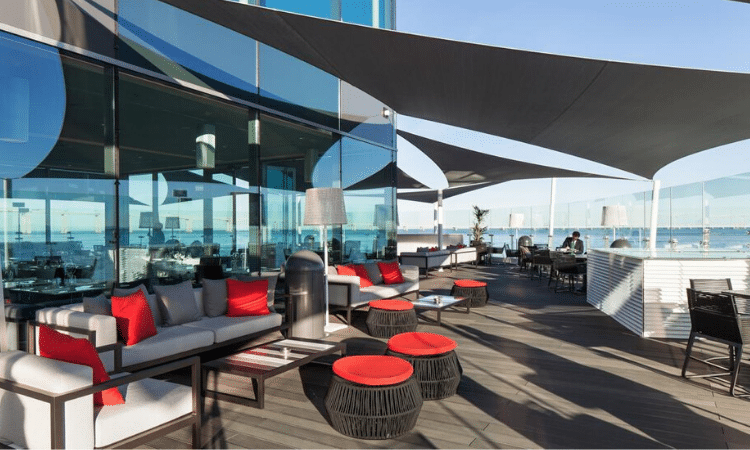 This wonderful hotel has an indoor pool and spa, and is just 10 minutes from the Lisbon airport. A buffet breakfast is included and each room has its own coffee maker and minibar.
For availability and prices check here.
The Algarve Region
Luna Alvor Village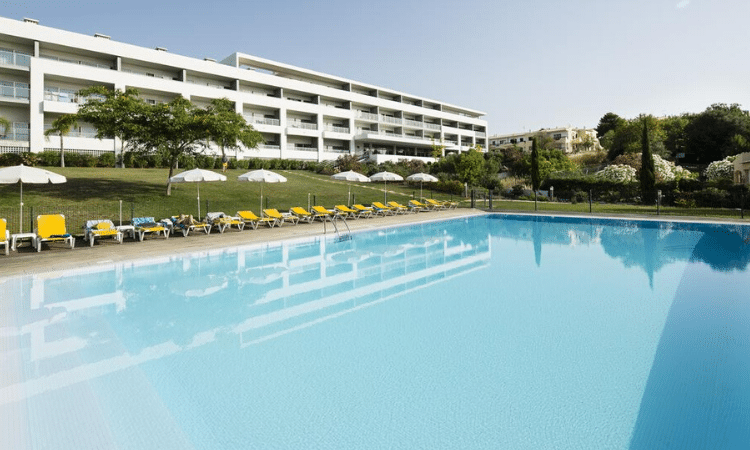 This fantastic aparthotel is located in Alvor. Each apartment has its own fully equipped kitchenette, bathroom, wifi, satellite tv, and air conditioning. Breakfast is served for guests in the bar. There are also two swimming pools. Alvor beach is only 2 km (1.2 mi) away. The Ria do Alvor Natural Reserve is very close by, too.
For availability and prices check here.
Madeira
Allegro Madeira Adults Only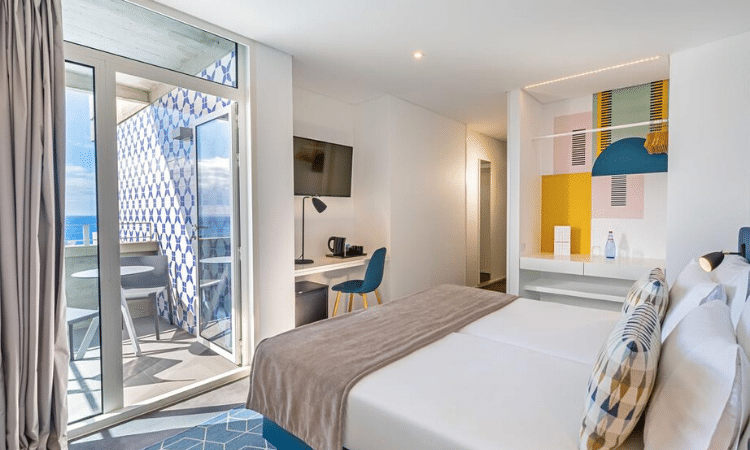 Allegro Madeira is a two-minute walk from Funchal. It has two restaurants, an outdoor pool, bar, spa area, and much more. It is 1 km (less than a mile) from the biggest shopping centers in Madeira, too.
For availability and prices check here.
Azores
Azoris Faial Garden – Resort Hotel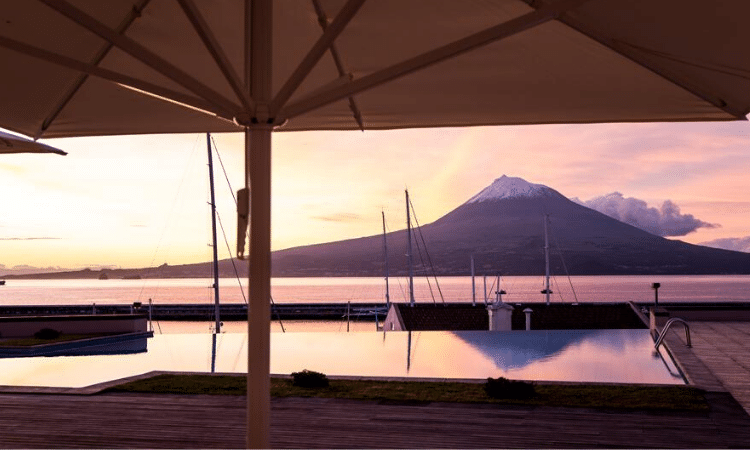 This hotel is located on the Faial island in Horta. It has an indoor and outdoor pool. It also has a restaurant, snack bar and café. It is located 10km from the Horta Airport. Horta itself & the marina is within walking distance of the hotel.
For availability and prices check here.
Book your hotel with Booking.com
With Booking.com you can book the best hotels in Portugal for the cheapest price. Get instant confirmation, pay 0 booking fees and even cancel your booking for free at most hotels. 
Booking.com -
Find the best prices and prepare your trip to Portugal today
Ready to go to Portugal in May?
Portugal really does offers so much to do in May. You can make the most of the 12-plus hours of sunshine and see so much. Add in slightly off-season prices, and it's guaranteed to be a worthwhile trip!