This guide will tell you about the best beaches near Porto, where they are, and what they're like. Porto might not seem like an obvious choice for beaches, and that's exactly why you should go and check out some of these options. They are less crowded all year round and have some unique quirks that are worth visiting.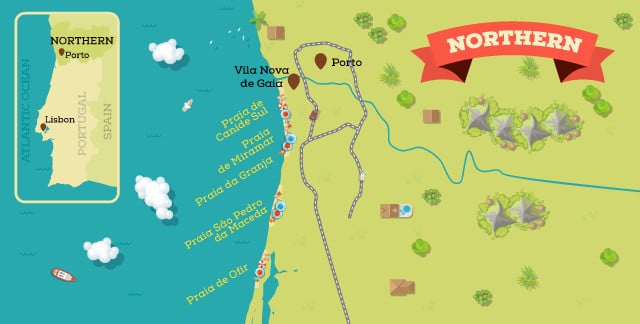 The best beaches near Porto: We've done the research for you
When visiting beaches near Porto, it will be a lot easier to get to them by car. If you're planning a Porto beach vacation, we would recommend renting a car. The good news is, this can be done easily from any airport in Portugal. Plus, it gives you the freedom to explore the entire Porto region, which is beautiful, historic, and filled with delicious food.
Want to know more about the best beaches throughout Portugal? Check out our full article on Portugal beaches here.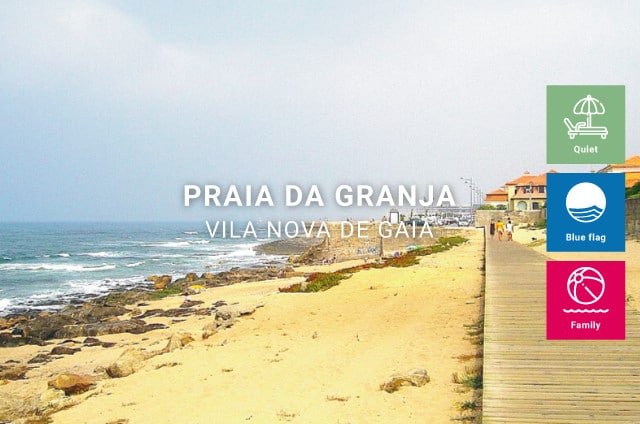 Praia da Granja, Porto
Another old favorite of locals and tourists, this beach used to be the summer vacation choice of the Portuguese aristocracy taking a break from the summer heat. The grandeur of the surrounding area reflects this pastime, it's well worth a visit.
As a Blue Flag beach there are good availability of facilities nearby and a lifeguard patrol in summer. The beautiful rocks in the shore can be seen when the tides go out.
The beach can be reached in just over an hour from Porto airport.

Praia de Canide Sul
This long stretch of golden sands is sought out by many holiday makers and locals during the summer months. The beach has lots of amenities and facilities dotted across it, you can surf and bodyboard there, and the beach itself is surrounded by natural vegetation.
Book your hotel with Booking.com
With Booking.com you can book the best hotels in Portugal for the cheapest price. Get instant confirmation, pay 0 booking fees and even cancel your booking for free at most hotels. 
Booking.com -
Find the best prices and prepare your trip to Portugal today
This beach is highly regarded and as a part of the beaches in the Villa Nova de Gaia, is considered to be amongst the best beaches that Northern Portugal has to offer. There are also lifeguards here, but again taking extra precaution when swimming is always a good idea.
You can get to the beach in half an hour from Porto airport.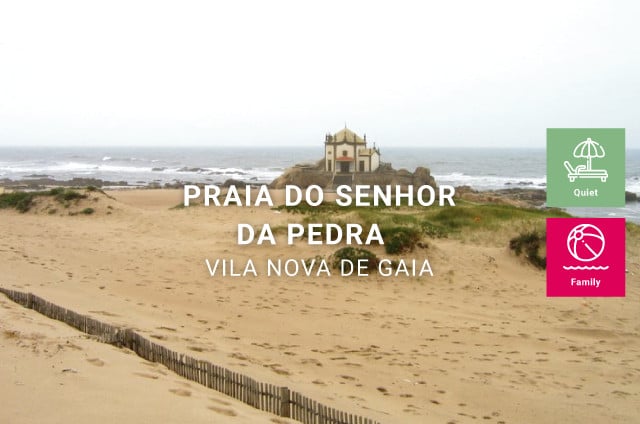 Praia do Senhor da Pedra
This beach is very unique and a beautiful sight to behold. A stand-alone chapel built on rock formations rests at the shore's edge. Locals know Senhor da Pedra as the most romantic beach of the North. The old chapel quite literally juts out into the ocean, which is a beautiful thing to behold.
The beach is popular and welcomes a three-day pilgrimage on Holy Trinity Sunday in June. Some guides have named the beach as one of the most beautiful in Europe.
You can drive to the beach in just 17 minutes from Porto airport.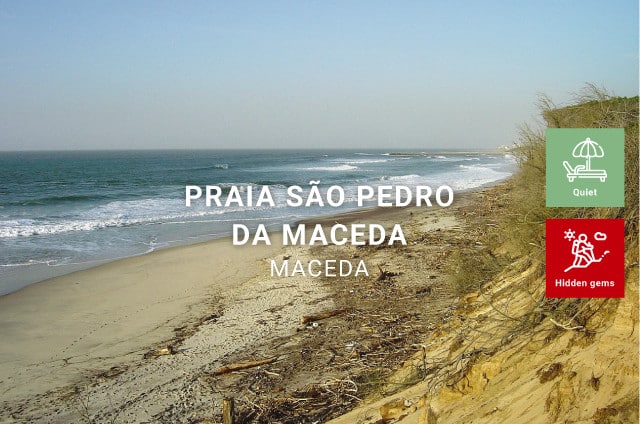 Praia São Pedro da Maceda
A pine forest surrounds this beautiful beach and its long stretch of sand. As a result, this makes Praia São Pedro da Maceda a perfect combination of beach and countryside so it is likely to please most people in your beach brigade.
Do be careful in the water here though as it is quite choppy and can be dangerous at times. There are lifeguards in the summertime but its still worth taking extra care when going swimming here. You can surf here on parts of the beach and there are also designated nudist areas if you prefer to tan with no swimsuit.
You can reach Praia São Pedro da Maceda from Porto airport by car, in just over 30 minutes.

Praia de Ofir
Praia de Ofir used to be a cult favorite of locals and had a buzzing holiday atmosphere in the summer months. During low tide, rocks peep out of the seawater, and a national park encompasses the beach, surrounding it with pine forest and sand dunes.
There are plenty of facilities here including restaurants, bars and even discos. The bathers tend to stick to the center of the beach while surfers tend to go out to the edges.
The beach takes just under an hour to reach from Porto airport.
Planning to visit Portugal?
Make the best of your trip with our tips.
FAQ
Are there any beaches in Porto?
Yes, there are many beaches near Porto, in the northern region of Portugal. In fact, there are 75 Blue Flag beaches alone in northern Portugal, which doesn't even count the many wonderful beaches that don't quite achieve Blue Flag status.
Are there good beaches in Porto?
Yes, there are great beaches in Porto! Besides the 75 Blue Flag beaches in Portugal's northern region, the Porto area has beaches accessible by a short Metro, tram, or car ride from the center of Porto. Most beaches have amenities like restaurants, first aid, and even discos (depending on where you go).
Where can I swim in Porto?
If you want to swim near Porto, you have lots of beach options. However, keep in mind that the ocean near Porto is on the cold side, even in the summer. Porto beaches are far north of the Algarve and other more touristy beach areas, and this northern location means colder water.
Is Porto worth visiting?
Yes, Porto is definitely worth visiting. It's sometimes called Portugal's "second capital," and with good reason. Porto is a beautiful city, full of history, great food, and friendly people. It's also near beaches, and not far from Portugal's wine country. This river town is gorgeous and fun!