Buying souvenirs in Madeira? We have all experienced the challenge of buying the right gifts or souvenirs for friends and family back home when traveling abroad.
You can find these items almost anywhere. Buying something unique can sometimes be a difficult task.
Souvenirs from Madeira
When visiting Madeira in Portugal however, you will find this task quite simple, with most authentic souvenirs marked clearly, "Made in Portugal".
These souvenirs include things like bottled wine, jars of honey, football jerseys, and even local flora.
To make this task easy for you, in this article we've combined a list of 11 unique souvenirs to buy in Madeira.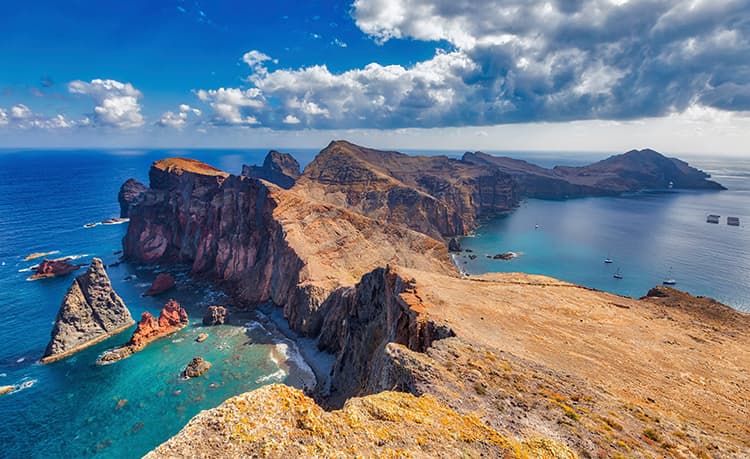 What is Madeira known for?
Madeira is a sub-tropical archipelago situated in the Atlantic Ocean off the coast of Portugal and Africa. It is made up of two populated islands, Madeira and Porto Santo. Also, it has two unpopulated islands called the Desertas and Selvagens Islands.
Just a 1hr and 30-minute flight from mainland Portugal, today it attracts visitors for its year-round mild climate, water-sport activities, regional wine, award-winning golf courses, and stunning natural landscapes.
With so many attractions comes a range of unique handmade products, food, and wine specialties, and things that can only be found in Madeira.
Say no to plastic fridge magnets and yet another coffee mug, and see what special souvenirs in Madeira you can find.
Want to know more about living in Madeira? Read our ultimate guide by clicking here!
Best souvenirs from Madeira
There are many items in the souvenir stores to buy, but we want to show you the truly authentic Portuguese products that can only be found in Madeira.
Here are our favorite 11 souvenirs in Madeira that we think you will cherish as a sweet reminder of your holiday to Portugal.
Find out more about Portuguese delicacies, and subscribe to our newsletter.
Bolo do Caco
Bolo do Caco is a flat, circular bread, shaped like a cake and thus called bolo. Bakers traditionally cook it on a caco, a flat basalt stone slab.
Traditionally, you can serve the bread with garlic butter or eat it as a sandwich with octopus, espetada (meat skewers), milho frito (fried cornmeal) or as a pork sandwich.
The best place to buy Bolo do Caco is at Casa da Bolo do Caco, which translates to "House of Circular Bread". Clearly a good indicator!
Madeira embroidery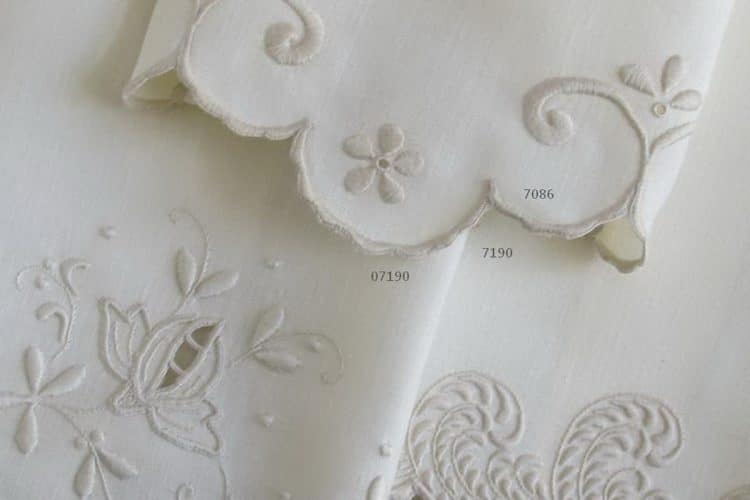 Bordado da Madeira (Madeira embroidery) is a unique style of embroidery that can be found in Madeira at Bordal.
Founded in 1962, Bordal is one of the main manufacturers and exporters of the famous Madeira embroidery.
With approximately 40.000 designs, they specialize in pieces for tables, bed linen, and baby clothing, using the finest linens and cotton.
When you visit Bordal, you can watch the making of embroidery work, take a historical tour of Madeira embroidery, participate in a workshop or purchase your very own souvenir!
Madeira wine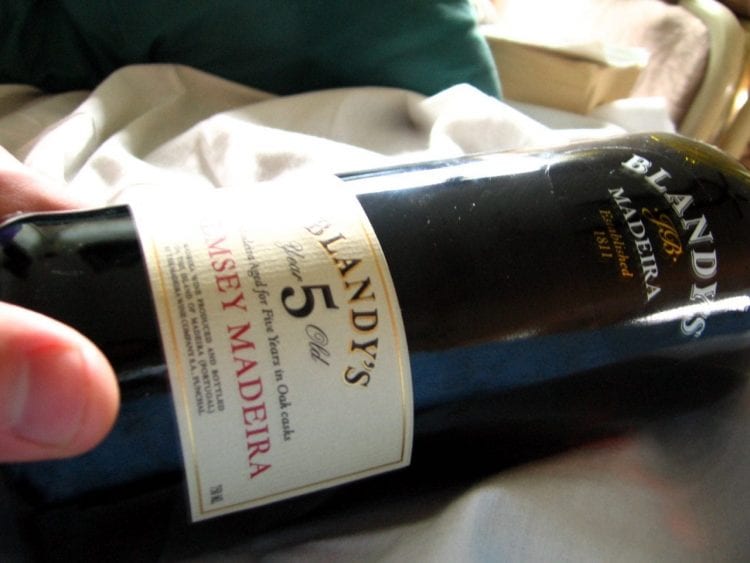 Madeira wine is a fortified wine. It's produced and bottled on the Portuguese Madeira Islands, just off the east coast of Portugal (also the namesake of the wine).
It is a type of wine that uses a specific grape variety, using unique techniques that have been passed through generations.
You can visit these locations in Madeira to taste some of the island's best wine and purchase bottled wine to take home.
Alternatively, you can also buy bottled Madeira wine online.
Read more about the history of Madeira wine and where you can buy it without top guide here!
Honey cake (bolo de mel)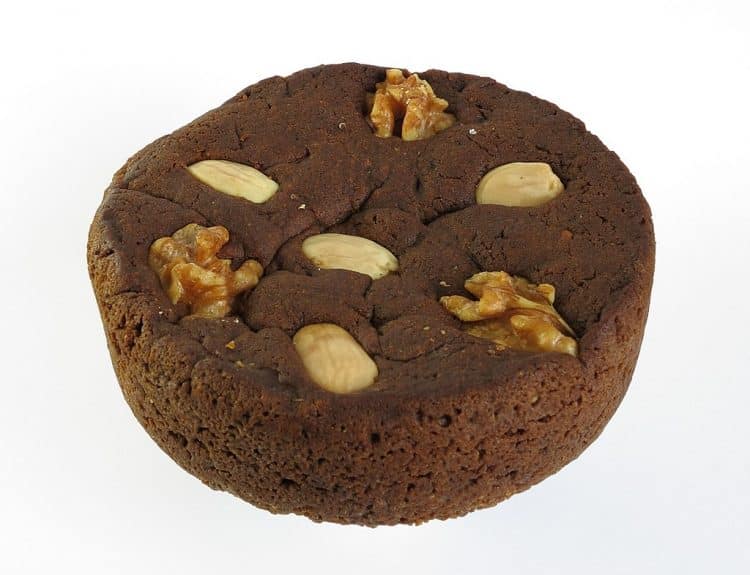 One of Madeira's oldest delicacies, the Honey Cake (Bolo de Mel) is a very traditional dessert in Portuguese cuisine.
It combines simple and sweet ingredients. For example, molasses, cinnamon powder, chopped almonds, and walnuts. This gives the richly tasting cake a unique flavor.
People usually bake this cake at Christmas time but you can purchase it year-round. One of my favorite places to buy the honey cake at is Fabrica Santo Antonio, which also has many other Portuguese desserts to try. 
Discover more Portuguese desserts with this delicious guide right here!
Handmade wicker baskets
Wickerwork is one of the main industries of Madeira. In the 1850s, Camacha, Boaventura, and São Vicente were the main centers of production where the locals devoted themselves to this typical craft.
You can now find wide variety objects of all shapes and sizes such as trays, baskets, furniture, many decorative pieces and most important, wickerwork for the Monte Wicker Sleigh ride; all made by hand on the Island.
The
Camacha Wicker Factory
is a great place to watch the work happening. Also, you can purchase a souvenir here.
Cristiano Ronaldo jerseys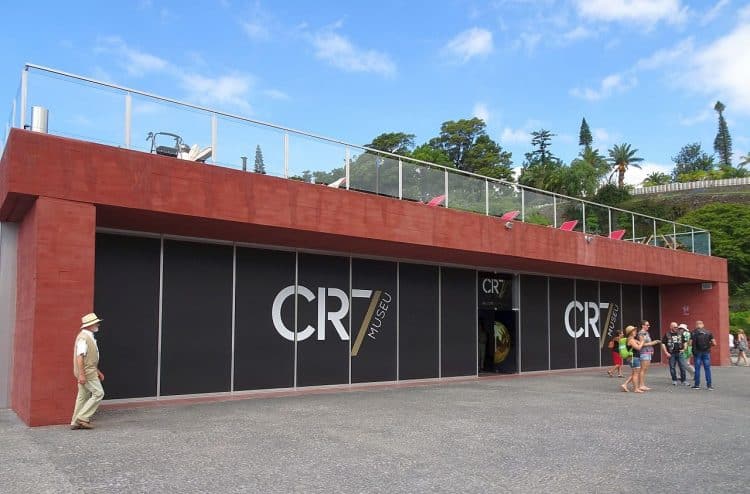 The famous Portuguese football player Cristiano Ronaldo was born in Madeira and is very much worshipped by locals.
There is even a museum, CR7, dedicated to the football player. So, for fans, this is a great place to visit, learn more about the player, and purchase a fan jersey.
Poncha
Poncha is the most traditional drink in Madeira. It contains brandy sugar cane, honey, and lemon.
The best place to try Poncha is Taberna da Poncha, a local restaurant with many flavors of the local specialty.
Aguardente
Aguardente is a spirit drink from Madeira, produced by alcoholic fermentation and distillation of the juice of sugarcane, and distilled by traditional methods.
The result? A specific characteristic of rum, also known as the "firewater" of Madeira. Be careful, it is strong! It is widely available at supermarkets around the island.
Artisanal chocolate (from Uau Cacau)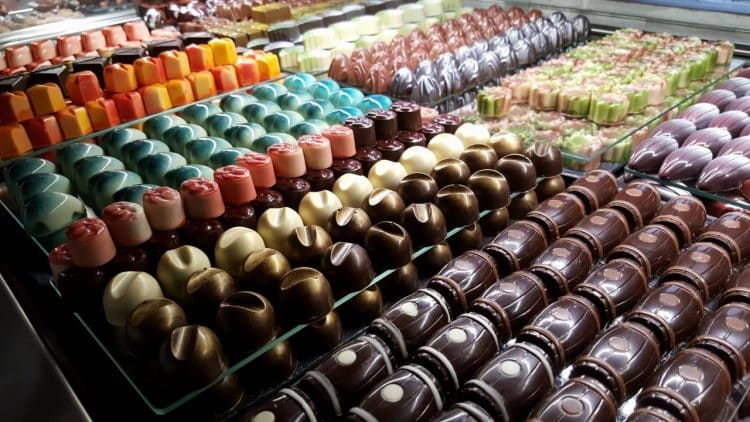 Uau Cacau is an artisanal chocolate shop in Madeira. It arguably rivals chocolate around the world.
They sell a variety of homemade chocolates and desserts in all flavors. Also, they sell an array of packaging, i.e. individually or inboxes.
The homemade special hot chocolate is probably the best hot chocolate you will ever taste. Furthermore, it is famous in Madeira!
It is a souvenir in Madeira that you simply cannot miss out on, whether you take it home or not!
Honey
One of the most historically and culturally important products in Madeira is the sugarcane syrup (Mel de Cana).
The plantations of sugarcane, or sweet cane, are as old as the first steps made by men in the transformation of Madeira's landscape.
But sugarcane syrup is much more than a part of Madeira's history.
It's a living product, modern, constantly adapting and whose art makes Fábrica Mel-de-Cana Ribeiro Sêco the most distinguished representative of honey, nowadays.
You can purchase it directly from the Fabrica or also at supermarkets across the island.
Madeira flowers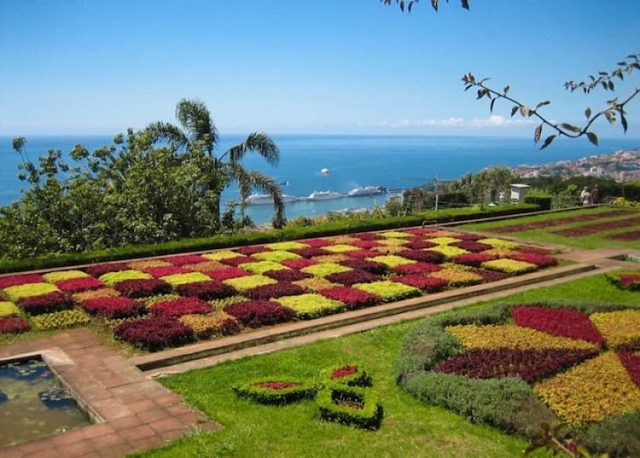 A favorite souvenir to bring back home is the Madeira flower – such as orchids, birds of paradise, king proteas, flamingo flowers, and more.
You can purchase these flowers anywhere in Funchal; for example, at the local market, the flower stands in the city center or the flower shops.
In all these selling points they will pack your flowers in special boxes for safe transport. This way, you can enjoy them back home as long as they last.
And if you are shopping for souvenirs last-minute,
Flowers to Go
at Madeira Airport will help you out.
Buying souvenirs in the airports – Is it expensive?
If you are shopping for souvenirs in Madeira right at the end of your journey, you may end up spending more than if you buy directly in Funchal.
However, it is a small price to pay for the convenience of browsing everything in one place.
You can find some souvenirs easily at the airport, such as bottled wine, honey, flowers, and a few others.
We hope this list helps you make more unique choices when purchasing souvenirs in Madeira!