Caldas da Rainha is a thermal spa town in Portugal's western Central region, also known for its naughty pottery, local markets, art museums, and gardens.
Slightly off the tourist grid, Caldas da Rainha offers visitors an authentic taste of Portugal, just one hour north of Lisbon.
Read on to find out all about Caldas da Rainha in Portugal – the city's origins, famous pottery traditions, things to do while visiting, getting there, and renting a car.
Why is the city named Caldas da Rainha?
Caldas da Rainha is a thermal spa town rich in sulphur waters, which are considered excellent treatments for the skin and bone ailments.
The town's name literally translates as "Spas of the Queen", thanks to its Royal foundation at the end of the 15th century. Queen Leonor, King João II's consort, visited the town and was both astonished and delighted by the thermal waters there.
Upon her visit, the Queen was surprised to see people bathing in the stinky sulphite waters. But since the Queen herself was rheumatic, she decided to test the waters.
On finding relief from the waters she immediately ordered the construction of a thermal hospital so that others might benefit from these natural spas.
Today the thermal hospital is one of the city's top attractions, acting now as the Museu do Hospital e das Caldas.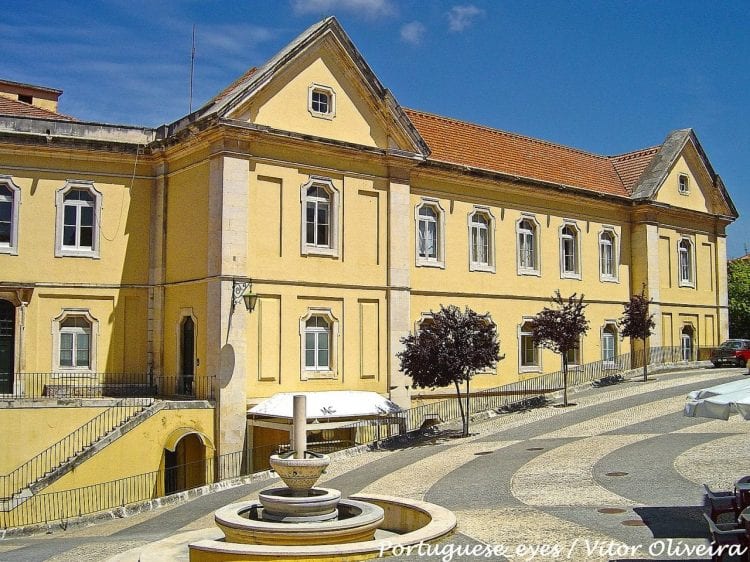 Want to enjoy a spa holiday in Portugal? Read all about the Best Spas in Portugal here!
Caldas da Rainha's Naughty Pottery
Besides the thermal spas, Caldas da Rainha is also known for its traditions in glazed pottery from an ancient local trade. The tradition is centuries old because the area has an abundance of clay in its soil.
Many pieces are influenced by nature, taking the shape of leaves, fruits, vegetables, and seafood.
But there are a few local potters who creating more humorous types of pottery – "louça fálica" or phallic dishes. These pieces take the form of penises and other "naughty" shapes.
Word is that the local potters came up with the concept when King Dom Luis told them to "make something more interesting".
And while there are many different types of phallic pottery, the penis wine jugs tend to be crowd favourites that often surprise visitors. If you're looking for a unique souvenir to take home, then I'm telling you, this is it.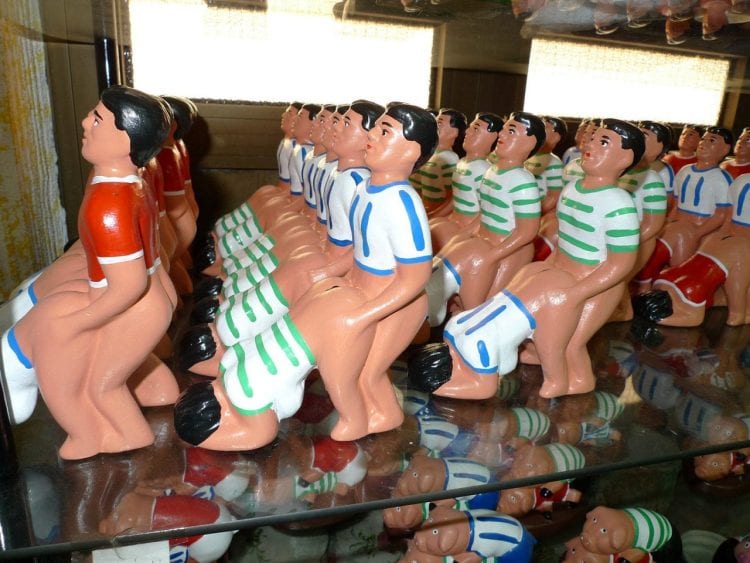 Looking for more quirky souvenirs? Discover 13 Portuguese Souvenirs to Bring Home here!
Things to do in Caldas da Rainha
Foz do Arelho Beach
Discover a stunning crystal-clear lagoon that enters the Atlantic Ocean. The Fox do Arelho beach near Caldas da Rainha is a fantastic swimming spot with a beachside esplanade full of ice-cream stalls, cafes and restaurants. It is a great spot for families to dip their toes in the sand.
Parque Dom Carlos I
This graceful park was once a series of vineyards and olive groves, cleared to offer guests at the thermal hospital an open space to walk around in.
Today it is a luscious garden filled with statues, a boating lake, and green lawns.
One of my favourite things to do here is set up a picnic in the sun – baguettes and wine anyone?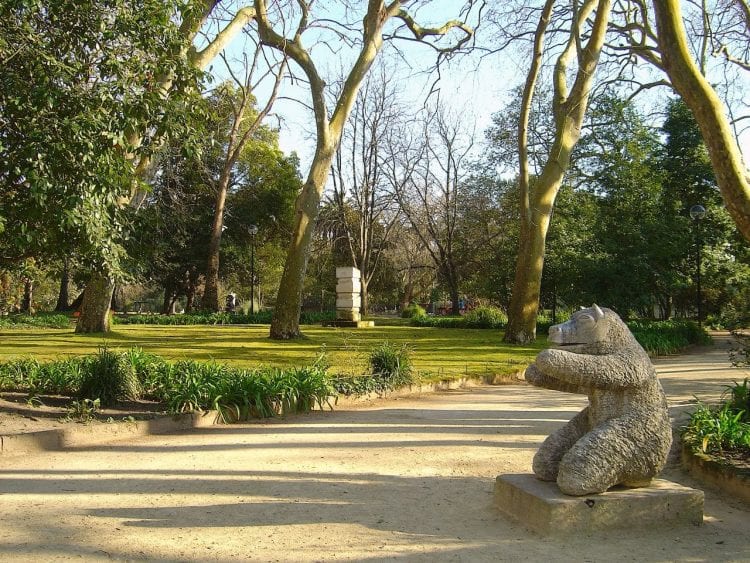 Monte do Facho Viewpoint
Located at the highest point of Foz do Arelho and above the right bank of the Óbidos lagoon is a wonderful panoramic viewpoint.
Here you can witness the stunning views of the whole lagoon, along with sand dunes and the cliffs along the coast.
Just a 10-minute drive from the centre of Caldas da Rainha, this viewpoint is one of my favourite places to enjoy the sunset.
Museu José Malhoa
For the art lovers out there, a trip to Caldas da Rainha should include a visit to the Museum of José Malhoa. The museum showcases Portuguese national art, with works by Malhoa amongst other painters from the last two centuries.
Discover more art in Portugal, with our guide to the Top 15 Museums in Lisbon.
Igreja de Nossa Senhora do Pópulo
If you're a history buff, don't miss this Portuguese national monument and church that was founded in the late 1400s. The Igreja de Nossa Senhora do Pópulo is one of the most important monuments in Caldas da Rainha, designed by Mateus Fernandes, a master of the Manueline style.
While the church has experienced many renovations over time, the surviving decorations from the 1400s are in the vault. Visitors can discover the elaborate ribbon-work and keystones with floral motifs and a central coat of arms, all carved from marble.
In the 1600s, the walls were decorated with a layer of carpet-patterned tiles (azulejos in Portuguese), giving the church a new face.
It is a must-see when in Caldas da Rainha!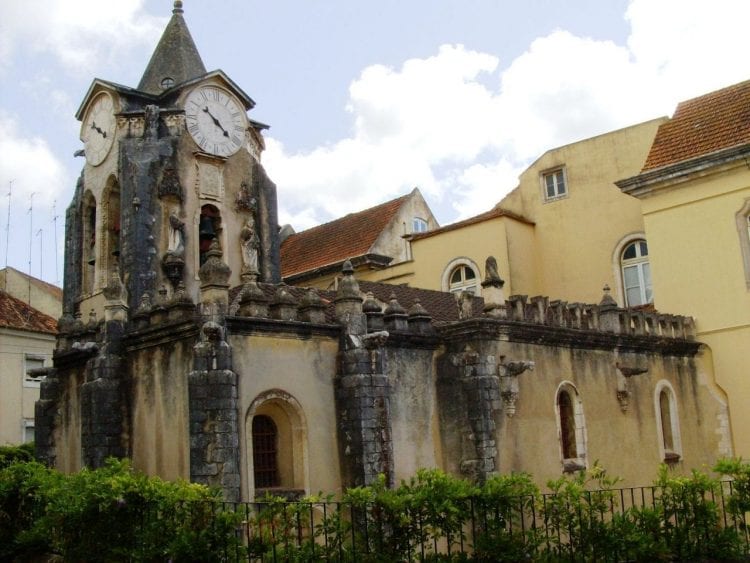 Getting to Caldas da Rainha
Caldas da Rainha is located just 10kms off the coast of the Atlantic Ocean and about one hour north of Lisbon. The city is accessible by car (approximately 1 hour), bus (approximately 1 hour), or train (approximately 2 hours) from the capital city.
A ticket for the bus or train will cost between €7 and €14. Book in advance for cheaper options – see Rome2Rio for detailed ticket prices.
Looking for more day trips from Lisbon? Read this guide for 5 Fantastic Day Trips from Lisbon!
Hiring a Car in Caldas da Rainha
If you choose to drive, there are several hire car options within the Caldas da Rainha area. Simply find a local car hire agency online to pre-book your car. This way, you can begin your adventure as soon as you arrive in Caldas da Rainha. Here are some hire car companies we recommend:
Europcar (Rotunda Dos Arneiros,10-a )- Has a range of options from rent by the hour, by day, short-term, weekly, monthly and even long-term. You must bring a valid drivers license, valid credit card, and additional proof of ID such as your passport or citizen card. Call: +351 (262) 831700
Ajulio (Rua Bernardino Simões, Nº 3, Apartado 247 – S.Cristovão) – Book via their contact form or at their agency on the day. Call: +351 262 839 400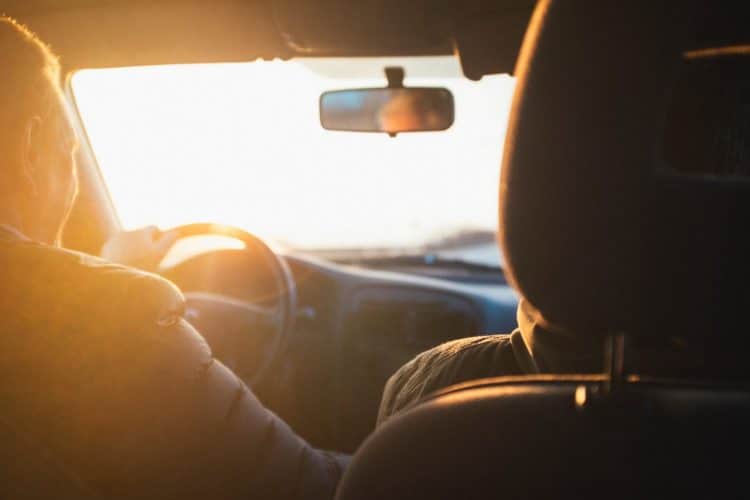 Want to know more about the driving rules in Portugal? Get all the facts with our guide to Driving License in Portugal. 
And that's just about all of Caldas da Rainha! Let us know what you think in the comments and whether you'll be heading there soon!