So, what is Portugal known for?
As you may have already known, Portugal is one of the oldest countries in Europe with its language being one of the most spoken in the world.
However, while some people instantly associate several things with its neighbour Spain, Portugal is actually quite different in its own way, with characteristics that make it stand out from the rest of them.
Here you will find out what makes Portugal known around the world.
Portuguese Food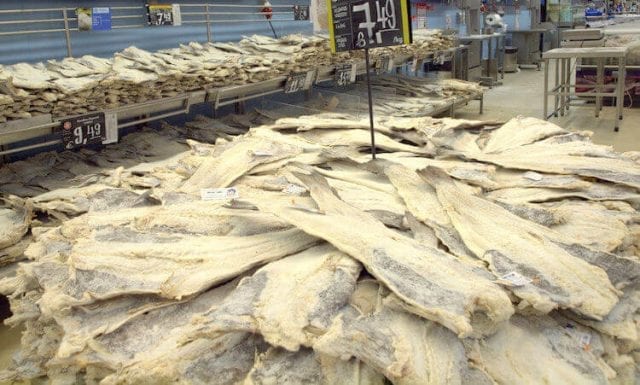 What could possibly be considered as Portuguese food? Anyone hungry to know? Well, you have a wide variety of Portuguese cuisines, cakes and pastries, but one of the country's most iconic ingredient is bacalhau.
Have you ever heard of bacalhau? You will smell this a lot in the supermarkets and you'll also find specific isles dedicated to this fish which is mostly imported from Norway.
Bacalhau is the Portuguese word for codfish and is more than simply a traditional dish. It is, in fact, a national obsession and is used in several recipes, the Portuguese actually claim to have 1000 ways to cook it.
Some of these famous dishes include pastéis de bacalhau (a cod cake favourite), bacalhau à brás (shredded cod with potato and egg) and bacalhau com natas (a bit like a potato bake but with Cod).
Sardines on a hot day anyone?
Another kind of fish is Sardines, which is the Queen of Portuguese summer. Portuguese people on average, consume about 13 sardines per second.
Yep, you read that right!
There are tons of sardines in the country. And when freshly caught, they like to eat them grilled on the charcoal, served with the famous roasted pepper salad.
And don't forget peri-peri roast chicken.
No!
I'm not talking about Nandos!
If you've been to Nandos, then you may be familiar with peri-peri chicken. This restaurant isn't from Portugal though.
It is actually a South African chain that serves up Portuguese-style food.
Confused already? Let me explain… this traditional Portuguese chicken is made with peri-peri peppers which are believed to originate in Guia (Albufeira).
The peppers, however, actually comes from South Africa and were imported from Angola and Mozambique, both of which were Portuguese colonies.
Say "cheese!!!"
Every country has its own special cheeses and so does Portugal.
They taste very different from the Dutch Gouda or the British Cheddar, but once you try some of Portugal's dairy produce, you will find one that fits your taste. Portuguese people love to have cheese with a glass of wine. Go to a restaurant and you will be served cheese as part of the entrée, some of the most typical are:
Queijo de Azeitão
Queijo de Cabra Transmonstano
Queijo de Évora
Queijo Serra da Estrela
Portuguese Olive Oil
Portugal's famous dishes wouldn't be the same without one of its main ingredients – olive oil.
In fact, olive oil is a must-have in almost every Portuguese dish, whether it is sweet or savoury.
Yep! They love their oil.
It can be used to season or marinate, as an ingredient, hot to boil ingredients or cold to preserve olives, cheeses, vegetables or sausages. Portuguese food just wouldn't be the same without its olive oil.
Pastel de Nata
Let's move onto the desserts and talk about Pastel de Nata, another iconic Portuguese favourite.
Portuguese people love their sweets. And if you haven't noticed already, there are a number of cafes and pastry shops that serve delicious sweets including the popular pastel de nata. Now, if you don't try these during your visit to Portugal, it will practically be a sin.
Pastel de nata are custard tarts that are nicely crispy and flaky on the outside and sweet and creamy on the inside.
You will find these in several bakeries and pastry shops throughout the country. However, the recipe originated near Lisbon, at the Jerónimos Monastery, and was first sold next door to the monastery at the Pastéis de Belém, which is still a major tourist attraction today.
Bola de Berlim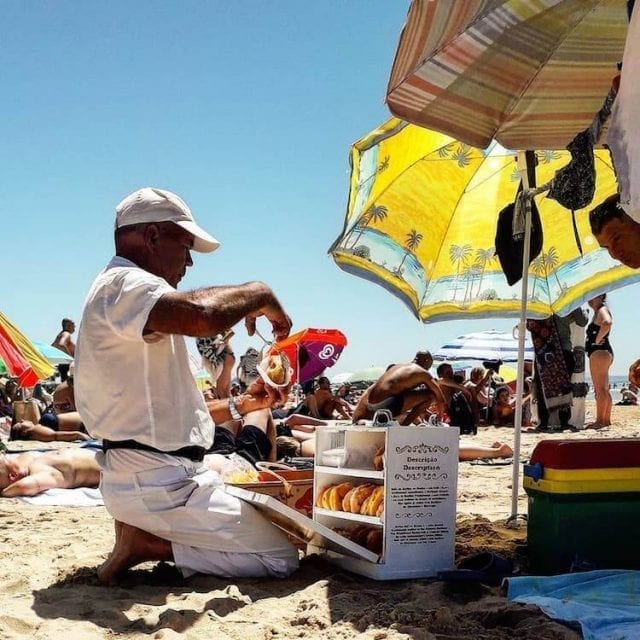 If you have been to the beaches anywhere in Portugal, you will find somebody selling these tasty doughnuts. Bola de Berlim is a Berliner doughnut with a twist.
In Germany, the Berliners usually have a jam filling, however, the Bola de Berlim uses yellow Portuguese custard instead. It is very traditional to have a Bola de Berlim on the beach.
So whenever you plan to hit the beaches this summer during your stay in Portugal, why not try one of these tasty bolas?!!
You can also get them with chocolate filling, or plain (no filling).
[amp-cta id='17779′]
Portuguese Wine
Enough about food! Another thing that Portugal is famous for is its Wine.
Every delicious meal deserves a digestif. One of the best ways to finish a tasty plate is Port wine. Portugal is known for its Port wine and has been producing the fortified wine for over 250 years. Port wines are made from a blend of several grapes that are grown in the Douro Valley near Porto.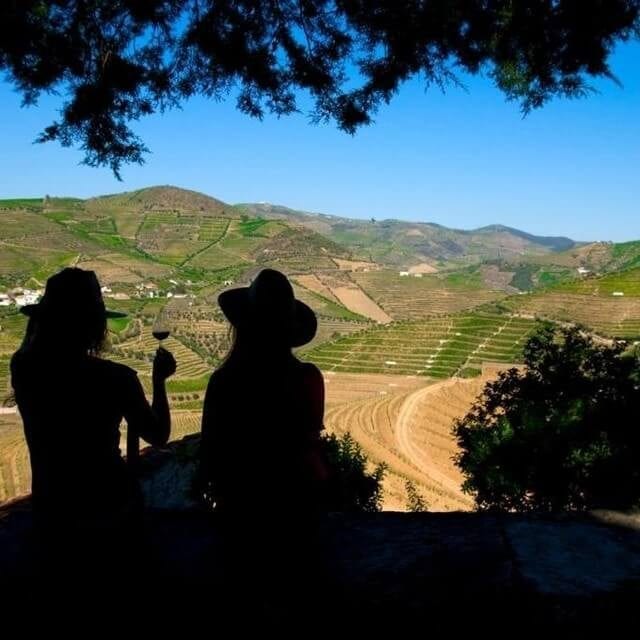 The neutral grape spirit is added to the wine as it is fermenting, killing off the active years, stabilizing the wine, and stopping fermentation before all of the grape sugars are converted into alcohol.
This whole process gives it a punch of 20 per cent alcohol and is left with natural sugars from the grapes.
Regarding the wine industry, Portugal has a lot more to offer than just Port Wine.
White Wine (Vinho Branco)
In Portugal, you have white wines that are light and fresh, and some that are white with structure. White wines are quite soft and aromatic wines, with low alcoholic strength.
These wines are great during the summer time and are sometimes elaborated with the grape varieties of Loureiro, Azal, Trajadura and Pedernã.
However, white wines that are rich in texture are born in the Alentejo and Douro.
Red Wine (Vinho Tinto)
Portuguese red wines are made in a number of styles and are from a number of indigenous and international grape varieties. Some of the most important regions include Alentejo, Bairrada, Dão and Douro.
Red wines can be light, fresh and fruity, or mild, aromatic and loaded with colour.
The regions of choice for the light and aromatic style are mainly in the south of Portugal, with Alentejo leading the list of silky, young and fragrant wines, full of ripe fruit.
Green Wine (Vinho Verde)
Green wine is a sparkling wine that is produced in the region of Northern Portugal. The name Vinho Verde is green wine or young wine in Portuguese and is meant to be drunk almost straight away.
You can find old-aged green wine and older bottles of it but these are quite rare.
Madeira Wine
Never heard of Madeira Wine? Well, it is a fortified wine that is aged under heat and is produced in the region of Madeira with approximately 5 distinct grapes.
Madeira wine is sold as either dry, medium dry, medium sweet or sweet and is marked by its high levels of acidity.
Portugal Loves Football Too
Portugal is famous for its football as there are a good number of football players from Portugal who are known worldwide. This includes one of its exquisite players, Cristiano Ronaldo.
Cristiano Ronaldo Dos Santos Aveiro is a Portuguese footballer who plays as a striker and is considered as one of the best strikers in the world. He plays for the Italian club Juventus and the Portuguese National team; and is currently the second most expensive professional football player of all time.
One of the most successful football coaches is also a Portuguese professional and former player José Mourinho, who served as manager of English club Manchester United.
As a manager, Mourinho has won 25 major honours, which makes him one of the most successful managers of all time.
Mourinho was named Portuguese coach of the century by the Portuguese Football Federation.
The Portuguese Love Their Music
Fado music is a form of Portuguese singing that is often associated with pubs, cafés and restaurants. This music genre has been out for a very long time and is generally placed as being originated in the 1820s in Portugal.
Fado is known for its expressive lyrics, as well as being profoundly melancholic.
It can be described by using the Portuguese word "Saudade", which stands for a feeling of loss.
Usually, this loss is kind of a permanent loss with long-term consequences, and the music often has one or two 12-string classical guitars with small 8-string bass.
Few of Portugal's famous Fado artists include:
Amália Rodrigues – She was considered as the Queen of Fado back in the 1940s
Mariza – A popular Portuguese Fado singer of today
Ana Moura – Internationally recognized Portuguese fado singer and the youngest to be nominated for a Dutch Edison Award.
Have You Heard About Their Cork Industry?
Did you know that Portugal is the top cork producer in the world? Yes, it is home to around half of the world's cork-producing oak trees that are across 1.6 million acres of a forest.
There is one in particular that stands out.
It is called the Whistler Tree which is the oldest and largest cork tree.
The harvest is the biggest on record which has produced more than 100,000 individual corks alone.
Portuguese corks are used by brands including Moet Chandon, Rolls Royce, Airbus and NASA.
And What About Their Traditional Art Tiles?
Wherever you are in Portugal, you cannot miss them. These tiles were used to decorate floors and walls filling the country with colour.
"Azulejos first came to Portugal in the 15th Century, when parts of the Iberian Peninsula were still under Moorish rule. Although many assume the word is a derivation of azul (Portuguese for "blue"), the word is Arabic in origin and comes from az-zulayj, which roughly translates as "polished stone". ", you can read more about it in this BBC article.
Portuguese kings and queens loved this art form and proudly had them play a big part in the architecture of the country. Since then, the tile art has been installed in numerous metro stations, houses and streets.
The Age of Discoveries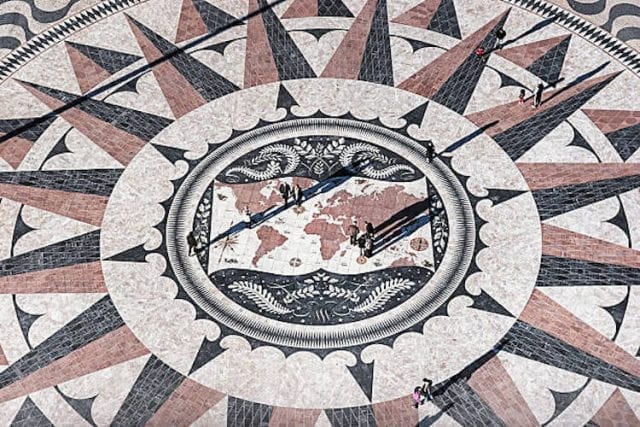 The Portuguese Age of Discoveries is characterised by going beyond borders and encompassing places like the Port of Lagos. Portugal turned to the seas during this time when the barriers imposed on Portugal in the European land.
It was between waves that the greatness of this country was made. The navigator Nicolau Coelho was there in all the important moments of The Discoveries.
He participated not only in the discovery of the sea route to India by Vasco da Gama in 1497 but also in the accidental discovery of Brazil about a year later.
Coelho was an expert and was the first to bring good news to Portugal of the arrival in Índia.
In 1504, he died at sea while returning from the east.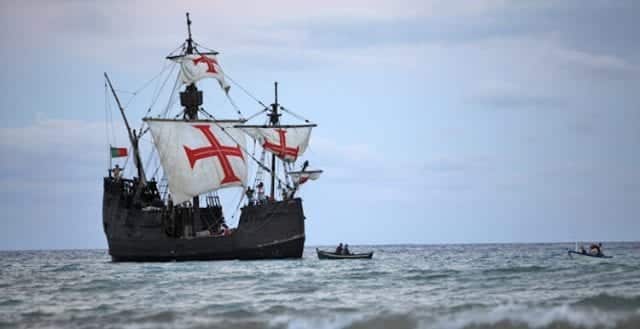 Brazil
Indigenous populations first settled in Brazil and Europeans arrived later at the beginning of the 16th century.
From the 16th to the early 19th century, Brazil was a colony and a part of the Portuguese empire. From there the country expanded south and divided the Portuguese domain to the east from the Spanish domain to the west.
Brazil's borders were only finalised in the early 20th century. In 1822, the country had declared its independence from Portugal and it then became the Empire of Brazil.
Angola
Portuguese have been present in Angola (a country of the coast of west África) since the 15th century and in some points of what is now the territory of Angola.
The first European to arrive in Angola was the Portuguese explorer Diogo Cão.
Angola was a Portuguese colony that only covered the present territory of the country in century 19th-century.
Mozambique
Mozambique is located in the east of África and was also one of the Portuguese overseas territories.
Mozambique constituted a string of Portuguese colonies which later created a province along the south-east African coast, that is now formed as the Republic of Mozambique.
Later colonies were formed along the coast from 1498 when Vasco da Gama first reached the Mozambican coast.
Lourenço Marques (16th-century Portuguese trader and explorer) explored the area that is now called Maputo Bay in 1544.
He settled in Mozambique, where he spent most of his life, with his work that was followed by other Portuguese explorers, sailors and traders.
Have You Heard About The Miracle Of The Sun?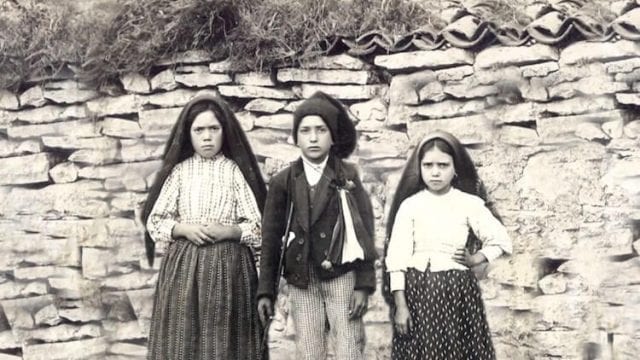 The Miracle of the Sun is known as the Miracle of Fátima. So what is this story about Fátima?
Well…. on the 13th of October in the year 1917, an event was reported to have occurred and was attended by a large crowd of people who had gathered in Fátima, Portugal. This event would last approximately ten minutes. So what is this event about?
It was reported that the Virgin Mary (referred to as Our Lady of Fátima) would appear and perform miracles on that date. Newspapers had published that testimony from people who said that they had witnessed such extraordinary activity, such as the Sun appearing to dance or zig-zag in the sky with multicoloured light and radiant colours.
Discover more about one of the most famous pilgrimage sites in Portugal with Visit Fátima in Portugal, Home of the Miracle of the Virgin Mary.
You will find some of the best beaches in Portugal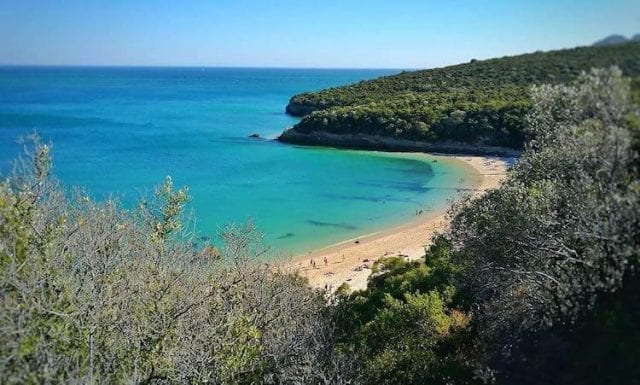 You wouldn't have guessed that Portugal has some of the best and most beautiful beaches in Europe.
The coast of Algarve is in southern Portugal and is a seemingly endless series of some of Europe's finest beaches, with more than 150 beaches to choose from.
You will also find that it has more than 300 days of sunshine every year.
Golf Courses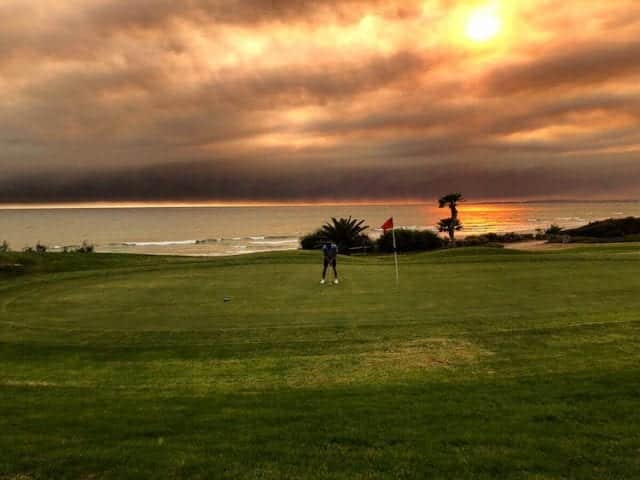 Portugal is also one of Europe's most popular golfing destinations. Not only is Algarve great for the summer with all the beaches; but it is also home to some of the most popular golf courses in the country. The sunny Algarve region counts for more than 40 golf courses.
Whether you are a seasoned professional or an enthusiastic beginner, there is a golf course for everyone.
There are fantastic layouts where you can sharpen your skills and improve your game.
The golf courses in Portugal have been recognised by several golfing organisations and publications. Back in the year 2014, Portugal won two awards for being the best golf destination in the world, at the World Golf Awards.
The 5 things that Lisbon is famous for
The light of Lisbon
Lisboa is the city of light with long hours of its summer sunshine and golden sunsets that creates a unique ambience. The light of Lisbon overlooks the Tagus river and is accessible enough to take a weekend break destination from around Europe. It is so unique, it brings such a beautiful view, that no other can see but in person.
Outdoors
While Lisbon might not immediately strike you as a Go-Green city, there are several beautiful parks, botanical gardens, and praças (squares) with beautiful fountains and monuments. Few examples are the Jardim da Estrela, Praça do Comércio, Parque Eduardo VII, Jardim Botânico, and Rossio. You will find a lot of tourists in these areas.
Churches, Castles and Palaces
Lisbon has some of the most treasured historical buildings that still stand today after one hell of an earthquake. These buildings include the Palácio Nacional de Sintra, Castelo de São Jorge, Convento do Carmo, Sé de Lisboa, and the Igreja de São Roque. It is great to see these buildings standing as they have become some of the main tourist attractions in Lisbon.
Ginjinha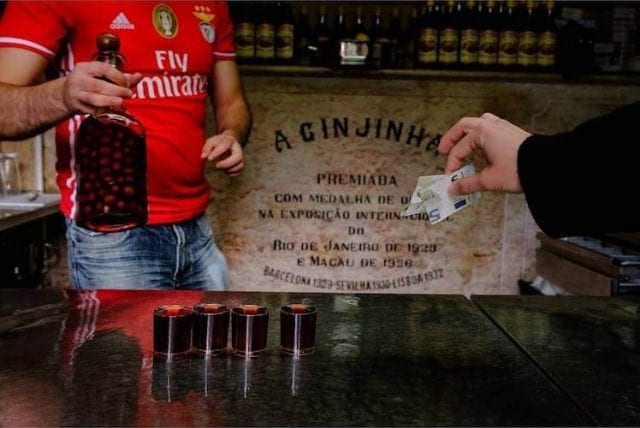 Ginja (short for Ginjinha) is a type of cherry liqueur that originated in Lisbon. The Portuguese people are proud of serving this sweet liqueur, giving visitors the opportunity to sample this sweet alcoholic drink.
Ginja is based upon a fortified wine that has been infused with ginja cherries and combined with vast amounts of sugar. The Portuguese are quite fond of this drink as it was a wonder cure for all manner of illnesses and has also been passed onto younger generations.
The Seven Hills of Lisbon
Lisbon is famous for its breathtaking views due to the 7 Hills of Lisbon. Yes, you read that correctly! The city of Lisbon was originally built over seven hills on the margins of River Tagus, which is why there are a lot of places with marvellous views. And it is also why girls suffer walking through Lisbon in heels.
The 5 things that Porto is famous for
Francesinhas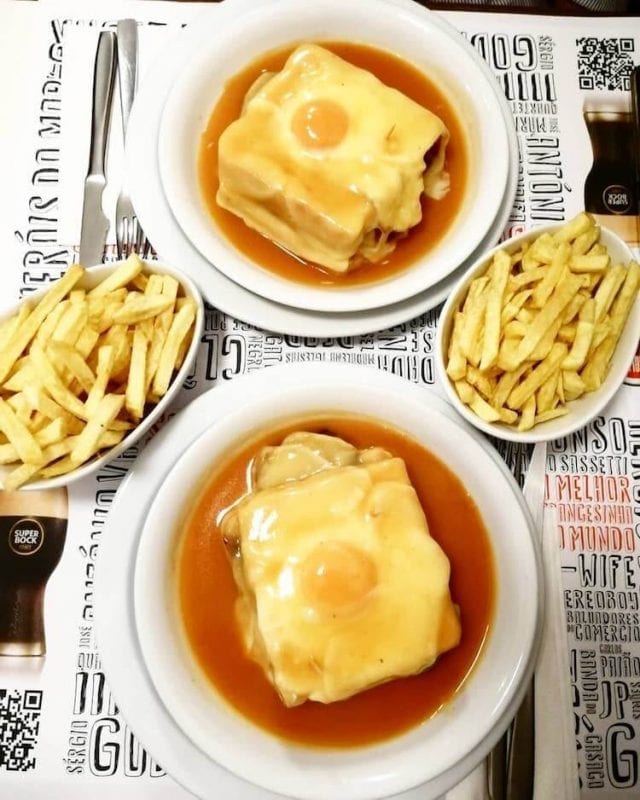 A visit to Porto is never complete without tasting one of its iconic dishes, Francesinhas, the King of sandwiches. Francesinha is Portuguese for little French woman, or simply frenchie. But why is Porto's most iconic sandwich named after another country?
Well, that is a good question. Though, it is not something they would think about too much. Nevertheless, to answer the question, this dish was created by Portuguese immigrants in France. They encountered a French snack called croque monsieur, and decided to take it to a whole new level, making it bigger, and much more delicious!
Curious about Portuguese cuisine? Here are some tips on what dishes to try in Portugal.
Porto Bridges
Sometimes Porto is called "the city of six bridges", which is an element that makes it unique in Europe. You will hear this term, especially from many boat operators as they try to lure tourists onto cruises on their traditional Rabelo boats.
But the only one you really need to know about it the double-decker Ponte Luis I metal arch bridge that crosses from the cathedral. It is approximately 45 metres high and is best appreciated by taking a metro train from central Porto across the Douro to Gaia.
So what is inside the sandwich? Well, it is made with bread, wet-cured ham, linguica (a Portuguese sausage), and a steak or roast beef covered with melted cheese and a special tomato and beer sauce.
If you'd like to do a tour around here, Get Your Guide has a fun cruise on offer that takes you around the 6 bridges and it's only €15 per person.
River Douro boats
The city of Porto is best known for its river, the Douro. The Douro Valley could easily be called the enchanted valley as it offers such beauty and magic through its beautiful landscapes.
You can go on a boat cruise through the river, which departs from Porto, where the river flows into the sea and where the Douro wines are produced. You can follow a route between each viewpoint that offer the best sites, and admire breathtaking landscapes over the river and visit vineyards, towns and villages until you reach Miranda do Douro, which is the point where the river enters Portugal.
Porto Wine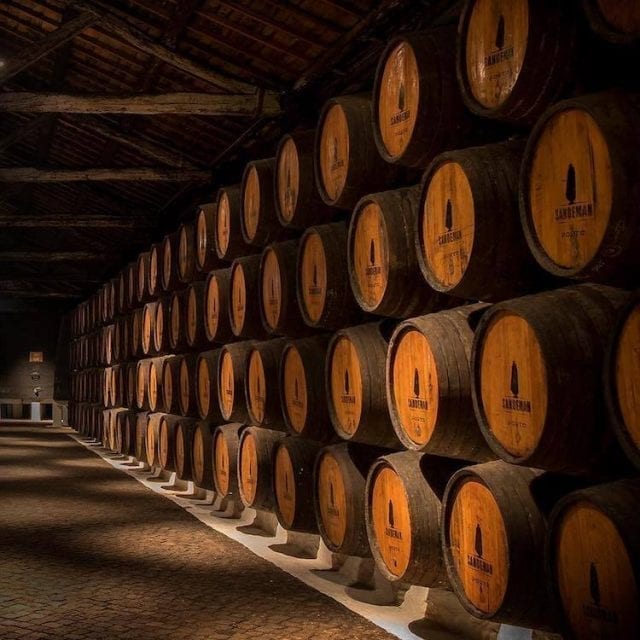 If you don't know already, Porto is famous for Port: which is a rich fortified wine. This wine is matured in the vast cellars that line the southern banks of the Douro river valley. If you want to know how the process works, there are tours that are provided by the Port lodges, which also gives you the chance to sample some of the finest vintage Ports.
If you're a fan of Port wine you will appreciate this article we've written about it.
And lastly, Porto is known for Ribeira.
Ribeira is known as one of the city's oldest neighbourhoods and certainly one of its highlights. It is a historical centre filled with medieval alleys that makes up Porto. Ribeira is a place that boils in history, culture and pleasure; and is a great place for families or for those who are travelling alone, artists, as well as those who just want to be enchanted by the beauty.