If you've ever travelled across Asia or you're an expat like myself who comes from an Asian background, you'll know that finding Asian Restaurants in Portugal can be harder than eating with chopsticks for the first time!
Living in Lisbon, sometimes you just need to take a break from all the Portuguese food and satisfy that inner craving for a Bún chả or a good old Tonkotsu ramen.
So we're here to help you cure those cravings with our Top 10 Best Asian Restaurants in Lisbon!
From Akami to Biryani: Best Asian Restaurants in Lisbon
A good Asian restaurant isn't always about nice interiors, fancy plate presentation or high prices. The best Asian restaurants in Lisbon are determined by their excellent quality dishes, great flavours and above all – authenticity.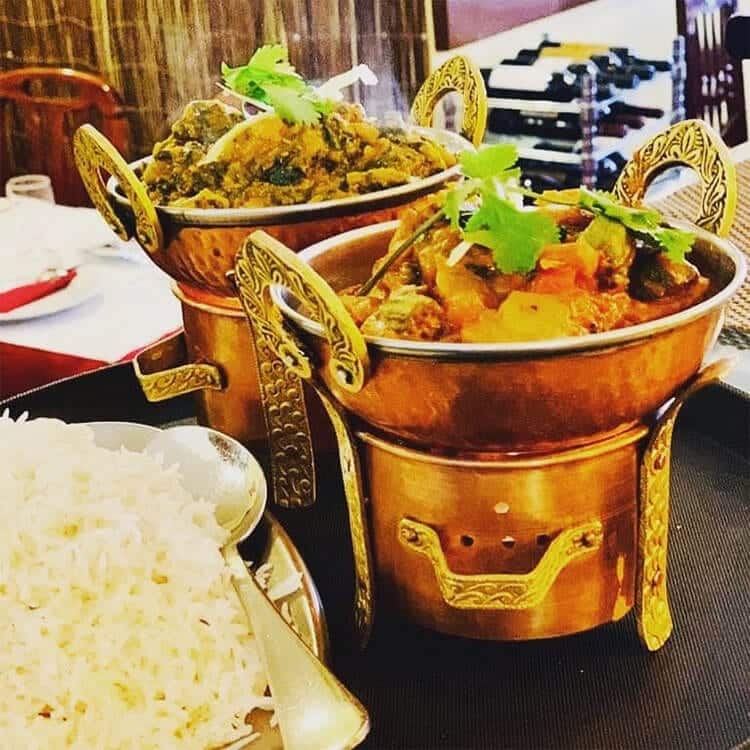 Hence, the best restaurants don't offer pan-Asian menus with cuisines from a mix of different Asian countries. Instead, these restaurants offer one cuisine and above all, concentrate on making sure these dishes are as authentic as possible.
The best Asian restaurants in Lisbon transport you back to the hawker style markets of South East Asia, the spicy and flavourful dishes of East Asia and the different regional cuisines available in South Asia.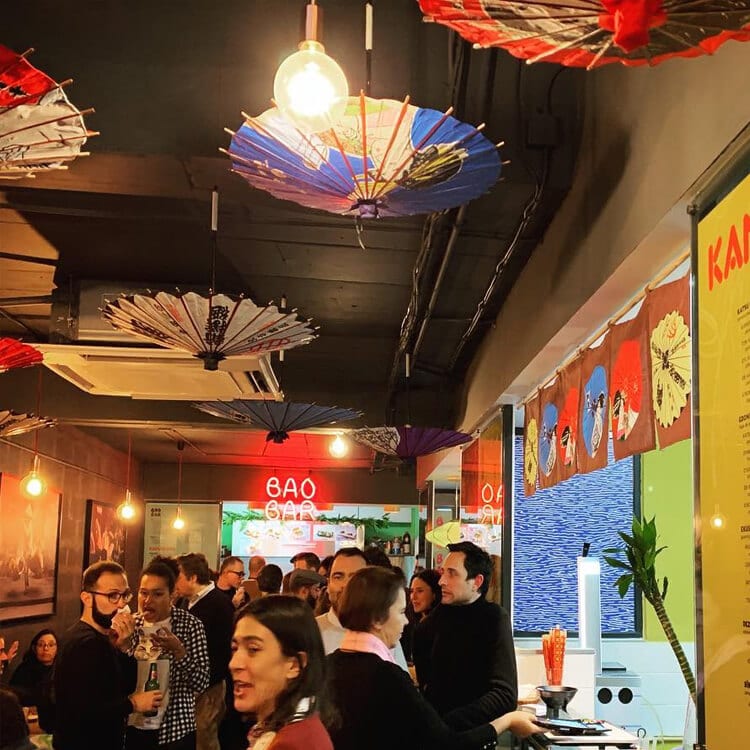 So if you're ready to take a culinary trip around Asia then here are the Top 10 Best Asian Restaurants in Lisbon to start your journey!
The Top 10 Best Asian Restaurants in Lisbon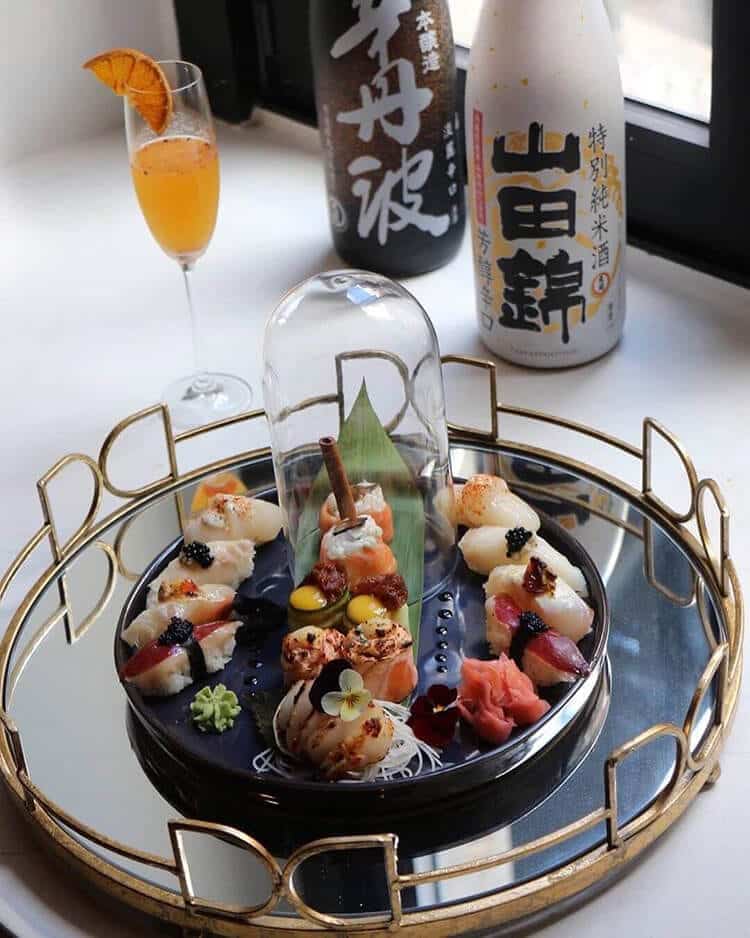 1) Unique Sushi Lab
It's easy to find all-you-can-eat sushi places around Lisbon but unfortunately, almost all seem to sacrifice the quality of the fish for quantity.
At Unique Sushi Lab, top quality sushi is guaranteed with fresh fish served delicately on every plate, ensuring its spot as one of the Best Asian Restaurants in Lisbon.
Half the fun of Unique Sushi Lab is also finding this hidden restaurant in the back alleys off Avenida Liberdade. Trust me, it's worth it for the exceptional menu and delicious sushi available. Also, while you're there don't forget to pair your meal with some delicious sake too!
Address: Travessa do Enviado da Inglaterra 9, Lisbon 1150-139, Portugal
Reservations:+351 910 509 675 / Make a reservation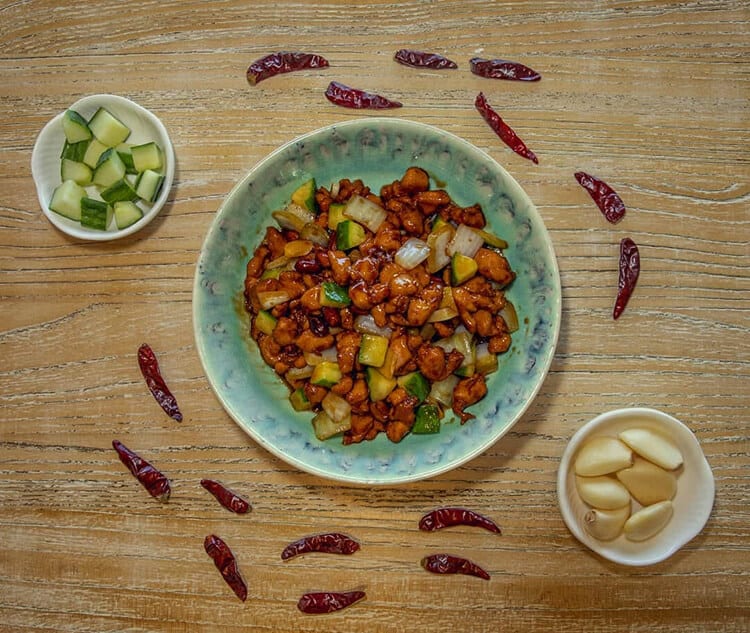 2) The Old House
Unlike many Chinese restaurants in Europe that tone down the flavours of its dishes, The Old House serves Sichuan cuisine just as it's meant to taste – flavourful and full of spice!
Its 100% authentic Sichuan menu will make you wonder why you wasted your time at any other Chinese restaurant. The huge clientele of regular Chinese diners also ensures its spot as one of the best Asian restaurants in Lisbon. Its location in the Expo area also means you have the opportunity to stroll around and explore the area by the water before or after your delicious meal.
Address: Rua da Pimenta 9, Zona Ribeirinha Norte – Parque Das Nações, Lisbon 1990-254, Portugal
Reservations:+351 21 896 9075 / Make a reservation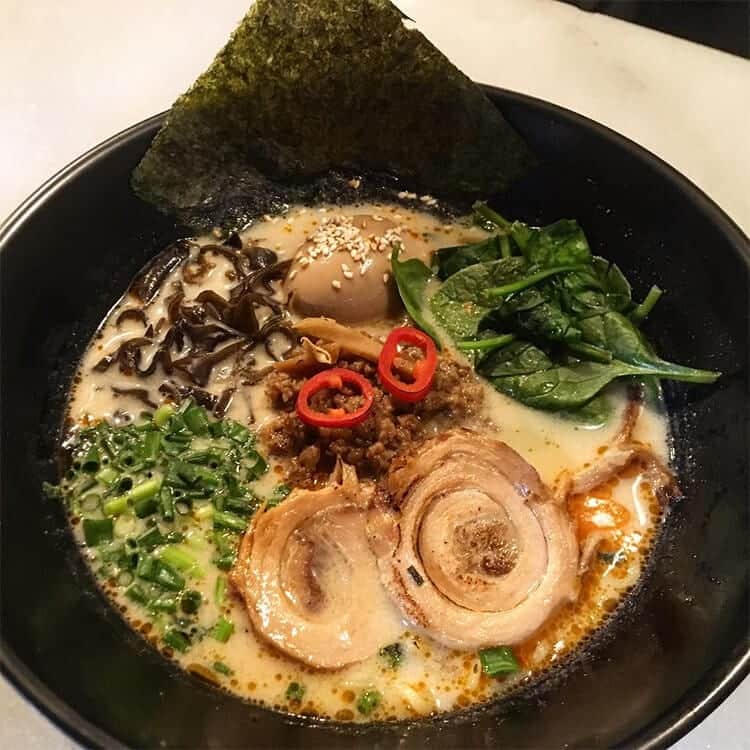 3) Koppu Ramen
Ramen is the ultimate comfort food. I can guarantee a bowl of ramen will nourish the soul as no other dish can. So next time you need some soul-soothing, find your next bowl of ramen at Koppu Ramen.
A hidden spot located right near Príncipe Real, this modest restaurant serves delicious ramen  – with gyozas and pork buns to go with it. Koppu Ramen is located in an intimate and cosy setting because what another way would you want to eat ramen anyway?
Address: R. Gustavo de Matos Sequeira 30, 1200-215 Lisboa
Reservations: +351 21 390 0043 / Make a reservation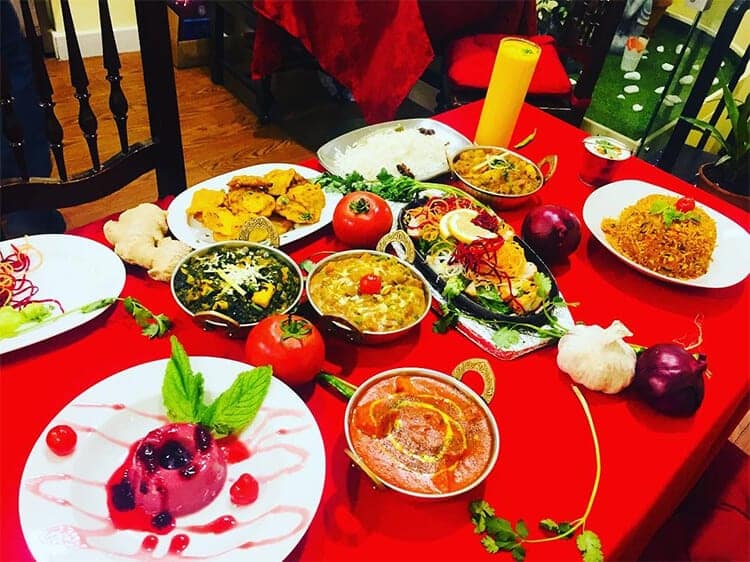 4) Royal Spice Restaurante
Royal Spice Restaurante isn't just one of the best Asian restaurants in Lisbon, it's also one of the top-rated restaurants in the entire city! Its delicious menu, friendly staff and cosy atmosphere make for the perfect setting to enjoy some naan, biryani and curries with a mango lassi to perfectly round out your meal.
A huge hit for its vegetarian and vegan options as well, Royal Spice Restaurante is a prime example of great South Asian food that's also great value for money too!
Address: Rua do Conde de Redondo 127A, 127 A, Lisbon 1150-104, Portugal
Reservations: +351 21 249 6261 / Make a reservation
Don't forget to subscribe to our newsletter to receive articles like this one in your inbox. 
5) Sukkothai
Sukkothai is a real hidden treasure in the heart of Bairro Alto serving authentic Thai food. With a menu cooked by a Thai chef, it's well deserving of its spot on my list of best Asian restaurants in Lisbon.
In operation for over 15 years, there's a reason customers keep coming back for more with frequent diners including many Thai expats who can vouch that this is the real deal.
So make sure to grab some Tomyam Kung and finish your meal with a nice serving of sticky rice and mango for an absolutely authentic trip back to Thailand!
Address: Rua da Atalaia 77, Bairro Alto, Lisbon 1200-038, Portugal
Reservations: +351 21 343 2159 / Make a reservation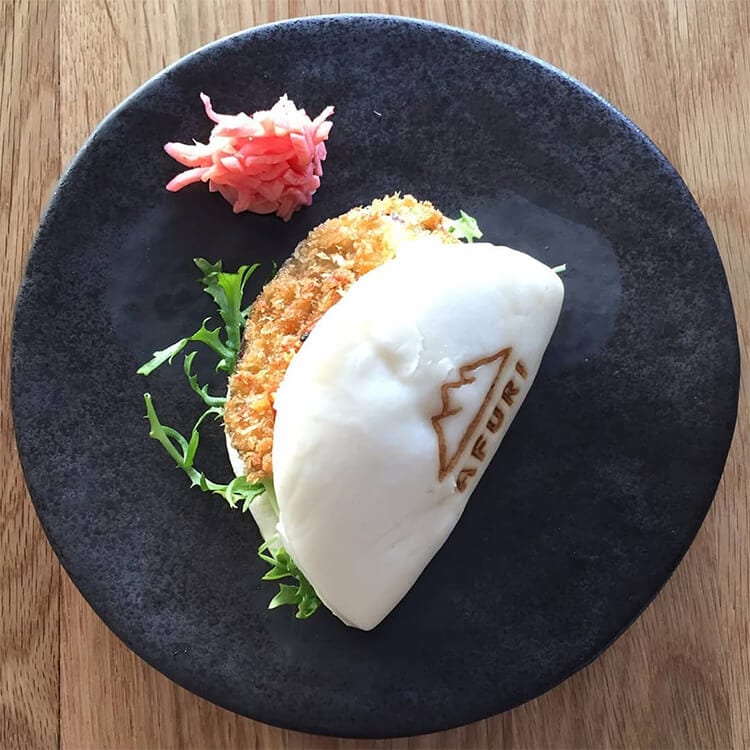 6) Afuri LX
If you haven't already noticed, Portugal certainly has an obsession with Japanese food. The great dishes continue with Afuri LX, known for its signature bowl of yuzu shio ramen.
Its incomparable menu includes delicious sushi and sashimi, ramen and bao and the restaurant is conveniently central location. Afuri LX is certainly a must for any diner looking for great Japanese food!
Address: R. Paiva de Andrada 7, 1200-310 Lisboa
Reservations: +351 968 710 555 / Make a reservation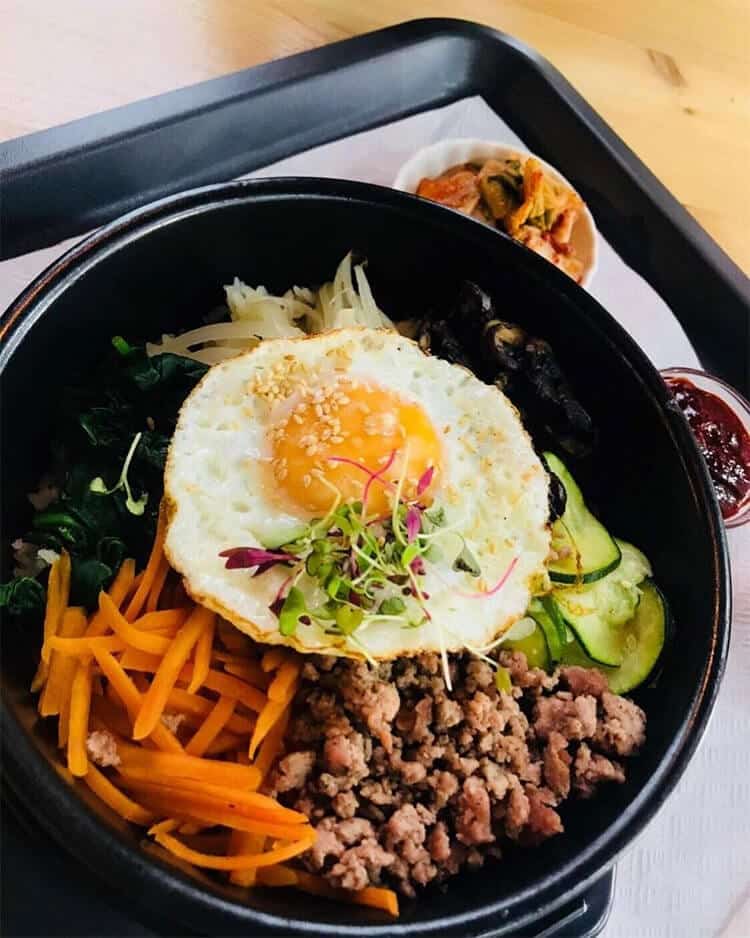 7) Mercado Oriental – Martim Moniz
One of my favourite memories of Asia are the food courts you can find in almost every shopping centre.
Usually found upstairs or tucked away at the very back and full of so many great options to choose from. Similarly, stumbling across the new Mercado Oriental in Martim Moniz, I was instantly transported back to Asia in this no-frills food court environment.
With Vietnamese, Korean, Japanese and even Macanese cuisines all on offer, you'll have to control yourself from not ordering from every restaurant either. Mercado Oriental is definitely a great stop to experience several of the best Asian restaurants in Lisbon all under one roof!
Address: Rua da Palma, 41-41A, Lisbon, Portugal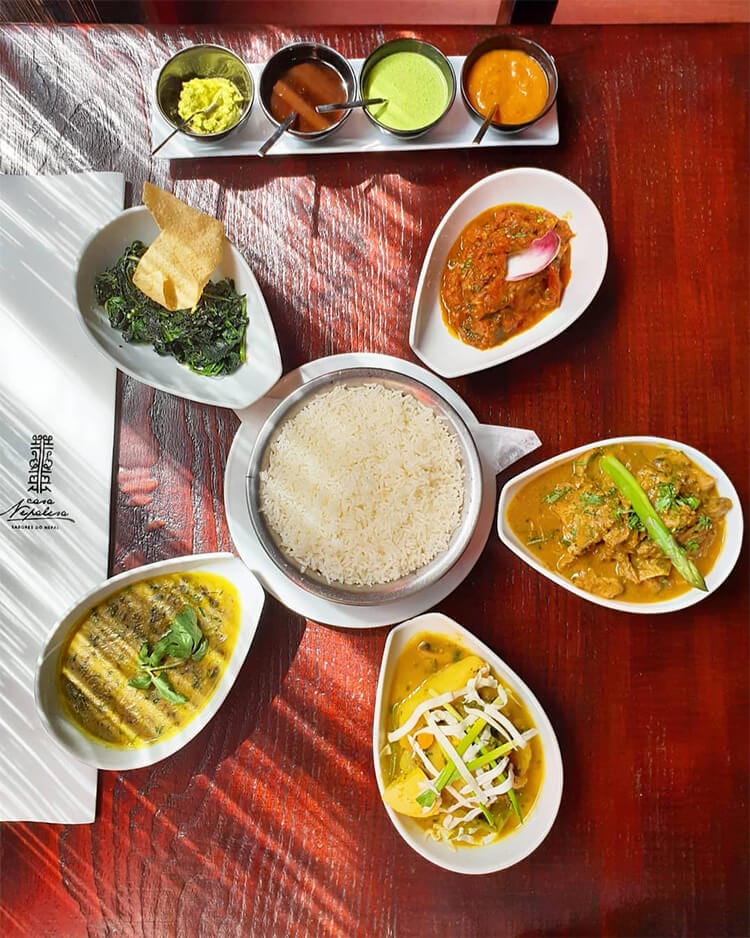 8) Casa Nepalesa
It seems like Lisbon locals love Asian food and Nepalese cuisine is certainly up there as one of their favourite cuisines. Casa Nepalesa is one of the best for its excellent offering of Nepalese dishes, reasonable pricing and attentive service.
There's a wide range of well-seasoned meat and vegetarian dishes available and different levels of spice to choose from. Also, look out for the traditional Nepalese clothes worn by the wait staff for an extra level of authenticity!
Address: Avenida Elias Garcia 172A, Lisbon 1050-103 Portugal
Reservations: +351 21 797 9797 / Make a reservation
9) Bambu Restaurante Vietnamita
Bambu Restaurante serves authentic Vietnamese food prepared by a Vietnamese couple originally from Hanoi!
It's not particularly easy to find good (or any) Vietnamese food in Lisbon so seeing Bambu open up in recent months has been a saving grace for people like me who can't live without their Bún chả fix.
A cosy restaurant just off Avenida Liberdade, Bambu serves traditional Vietnamese dishes so you can expect fresh ingredients, explosions of flavour and some pretty amazing Phở to feed your soul!
Address: Rua do Salitre 38, Lisbon 1250-198, Portugal
Reservations: +351 916 633 333 / Make a reservation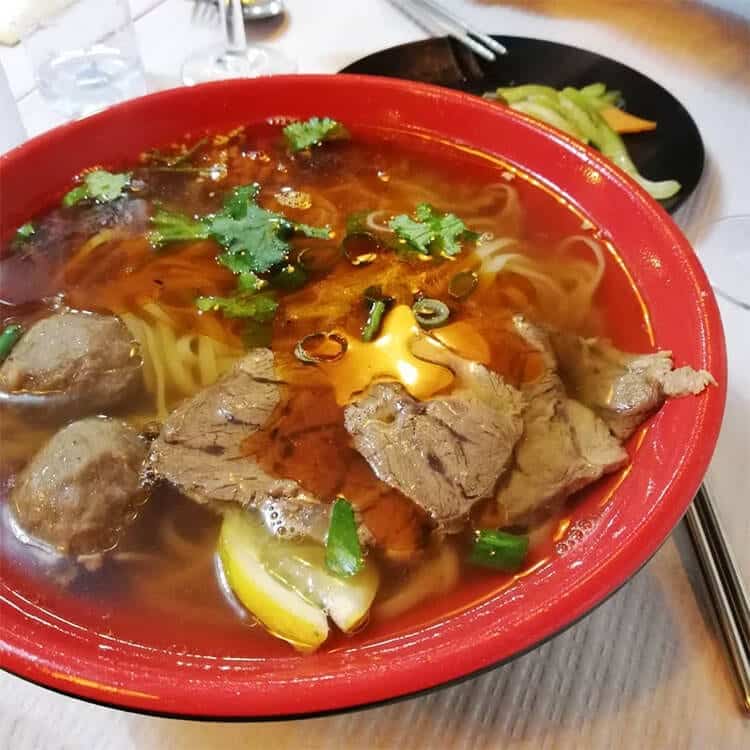 10) YiMianYuan
A noodle restaurant where you can watch them make the noodles in front of you certainly seems like a restaurant you must visit! YiMianYuan serves a simple menu with big portions of noodles, amazing flavours and great prices.
The friendly staff also help make you feel like you're eating noodles at home with family – a classic sign of a great Asian restaurant!
Address: R. Francisco Sanches N35-37, 1170-140 Lisboa
Reservations: +351 965 617 765 / Make a reservation 
Best Asian Restaurants in Lisbon
Thanks to Portugal's rich history of global discovery in the 16th century and its pioneer maritime exploration through Asia, Asian food has been loved by the Portuguese for hundreds of years.
With more and more Asian restaurants opening up, we certainly can't wait to keep trying more authentic Asian food in the future!
So do you agree with our best Asian restaurants in Lisbon list? Or do you have some hidden gems you know that deserve to be in there?
Comment below and share your own favourite restaurants!