Whether you're a visitor or a new resident to Lisbon, the idea of finding a doctor in an unfamiliar place can be daunting.
Even the most detailed vacation plans won't include a trip to the hospital — after all, nobody intends to get sick or hurt on vacation. And as a new expat, you may not have established a relationship with a doctor right off the bat.
No worries. If you ever need medical care in Lisbon, you'll be able to find highly qualified doctors. It's a modern city with an extensive healthcare system, and is comparable to other EU nations.
Read on for information about public and private healthcare in Portugal and how to find a doctor in Lisbon.
Doctors in Lisbon
Healthcare is available to everyone in Portugal, whether you're a lifelong citizen, new resident, or tourist who's had an accident.
Anyone can see a doctor in Lisbon; the primary difference will be in the cost of treatment. As a non-resident, you may have to pay full price for medical care — though "full price" may be less expensive than US residents are accustomed to.
The capital city of Portugal has both public and private health centers, so finding a doctor — whether a primary care physician or a specialist — is relatively easy, even when you're new in town.
How to find a doctor in Lisbon
As a tourist or expat in Lisbon, you have a few options for finding a doctor:
Option 1
If it's an emergency, call 112. It's like 911 in the US, and will connect you to emergency personnel who can send an ambulance, firefighters, or police.
Option 2
If it's not an emergency, you can search the website for the Serviço Nacional de Saúde (SNS). The SNS is Portugal's national healthcare agency, and its website includes a search page for doctors in Lisbon and throughout the country.
Option 3
If you're looking specifically for an English-speaking doctor in Lisbon, you can check the lists on either of the following sites: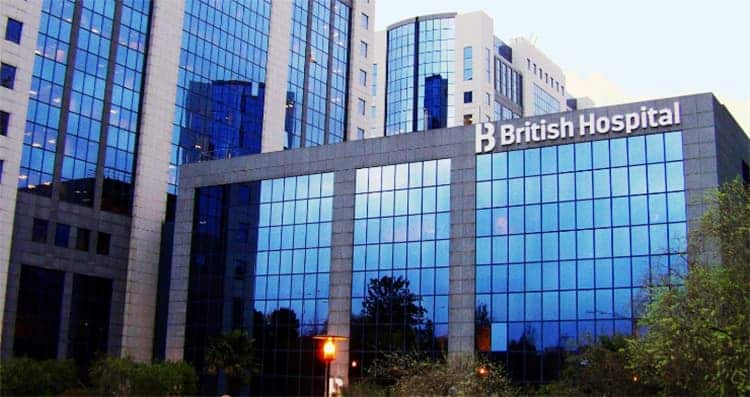 What about doctors who speak languages other than English and Portuguese?
If you are looking for doctors in Lisbon who speak other languages, check Trip Medic. This is a very useful site that helps connect patients to doctors who speaks their language. For now, it's limited to a couple dozen cities in Europe and Mexico — but Lisbon happens to be among them, so you're all set.
What's the difference between visiting a GP and visiting a health center in Lisbon?
General practitioners (GPs) primarily provide preventive care and health education to patients. They treat common medical conditions and can refer you to a specialist for further treatment if you need it.
Many GPs in Portugal work in private clinics or hospitals.
A health center (or "centro de saúde" in Portuguese) is part of the Portuguese public healthcare system. Health centers usually have a number of residing doctors available and the standard of care is generally very good — though the wait to see a doctor can be longer than with a private clinic or hospital, especially for specialists or surgeons.
Here's a list of health centers in Lisbon.
Going to the doctor at a health center
As mentioned above, wait times to see a doctor in Lisbon's public health centers can be long — even longer if you have to see a specialist or have surgery.
Getting an appointment can take several weeks or even months if it's not an emergency.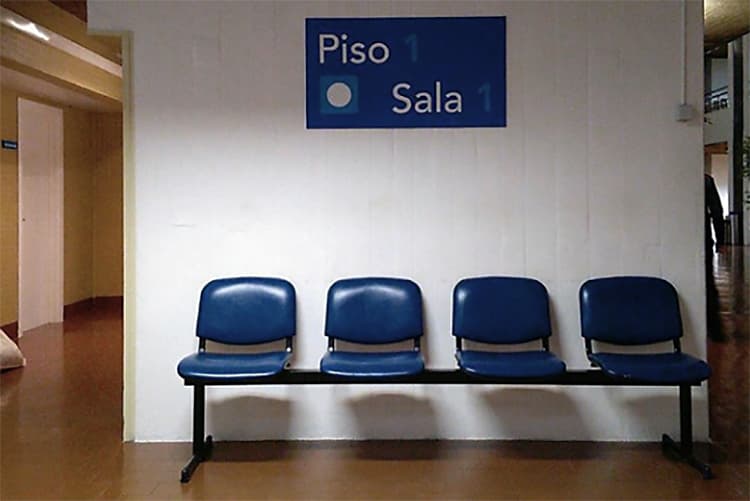 What documents do you need to register with the public healthcare system?
Portuguese citizens and legal residents of Portugal can be registered in the public healthcare system in Portugal. Tourists can't register for the public system, but can still get emergency treatment if necessary.
As a newly arrived legal resident in Portugal, you first need to get your numéro de utente (national healthcare number).
While registration is free, it can be a confusing process. Not all health centers will give you the same information, and not all will ask to see the same paperwork.
However, the paperwork that should be provided by you to the health center is the following:
Your Portuguese ID card, passport, or other valid identification document
Documentation showing proof of residence
Documentation showing your NIF (Portuguese fiscal number)
If you're an expat from the US, you probably got your NIF before you established residence. (If you don't have a NIF you can easily apply through a third-party supplier like GETNIFPORTUGAL remotely and fast)
Keep in mind that you have to update the address associated with your NIF to reflect your current, actual residence in Portugal. Then, make sure you have the updated NIF documentation with you when you apply for your número de utente.
To register for your numéro de utente, go to the health center assigned to your area of residence. Once registered, the usual fee for a doctor's appointment will run you around €4.50.
The low cost, of course, is balanced out by the long wait times.
Because of these excessive wait times in public health centers, many expats in Lisbon choose to use private medical facilities because they're less busy and easily accessible. Wait times are generally shorter, whether for an appointment with a GP or a specialist.
You might also be interested in: Health Insurance in Portugal, What You Need to Know.
What about private health insurance?
With private health insurance, you have faster access to medical consultations in private hospitals and clinics.
Private health insurance providers usually have a comprehensive network of private medical facilities spread throughout the country. You also have more choices regarding GPs and specialists than you will with the public healthcare system.
What if I need emergency care at a hospital?
Emergency care is available to everyone — visitors or residents.
Once you're medically stabilized, you'll be asked to show proof of your residence status and health insurance, or you'll be billed at the regular rate. Note that Americans are often surprised to find the "regular rate" may be substantially less than they'd expect after an emergency room visit in the US.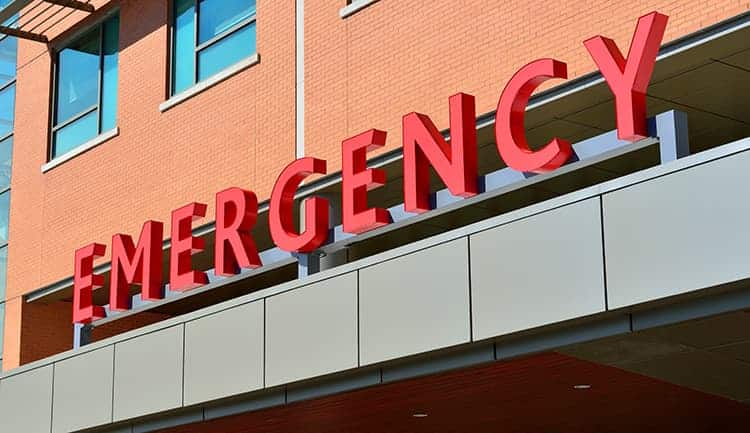 What if I just need medical advice, not emergency care?
Portugal also has a 24-hour medical advice line for non-urgent health queries. If you're in Portugal, just dial 808 242 424.
Keep your vacation on track, even if you need to see a doctor
If you're visiting Lisbon, let's hope you never need to interrupt your vacation for a doctor's visit. But if you do, remember that travel insurance can be a godsend. To read our advice on travel insurance, including insurer recommendations, click here.
Every healthcare systems has its drawbacks, of course — and Portugal is no exception — but if you ever need to see a doctor in Lisbon, just remember you've got plenty of options.
Did you find this article about finding a doctor in Lisbon useful? Let us know in the comments below.