At bePortugal we love a good challenge so, of course, we couldn't say no to the latest social media craze.
Take a look at 14 ways that Portugal and the world changed in the last decade.
Here's our take on the #10yearchallenge.
10 years ago in Portugal | The #10yearchallenge
In 2009, a very dark period was about to take over Portugal, with the economic crisis about to hit the country really hard. Unemployment was high, salaries were low and immigration numbers went through the roof that year. But was it all bad? And how's Portugal doing today? That's what we're going to find out.
1. Is Cristiano Ronaldo still our champ?
We're starting with the nation's favourite, Cristiano Ronaldo. After winning five FIFA Ballon d'Or awards and many other awards including the World Player of the Year, Ronaldo is often considered one of the greatest goalscorers and players of all time.
In 2009, Ronaldo joined Real Madrid for a world record transfer fee at the time of €94 million. In 2018, Ronaldo debuted for the Italian team, Juventus which he is still representing in 2019. Lately, our lucky number seven has been involved in a lot of scandals. Will he stand the test of time? We certainly hope so.
2. Austerity hit Portugal in 2009, how are we 10 years later?
It was a rough period for the Portuguese people. 10 years later we're slowly but steadily recovering from the economic and financial crisis that hit us in 2009. There's now economic and employment growth and Moody's has lifted Portugal out of junk territory.
3. The weather in Portugal – dealing with record-breaking temperatures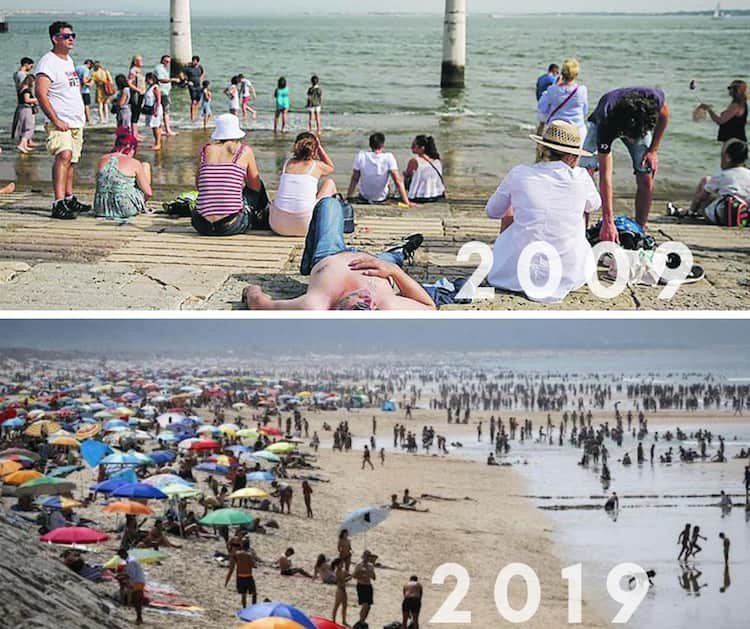 In 2009, the average temperature in Portugal was higher than any other country in the world. We can't predict what's going to happen in 2019, but in 2018, temperatures in Lisbon hit a record 44ºC (111ºF), the highest on record in 37 years.
4. World Cup losers in 2009 and European champions in 2019
In 2009, the Portuguese National team, with Carlos Queiroz at the helm and Ronaldo as the captain, was getting ready to play in the World Cup Championship in South Africa. The Portuguese team lost 1-0 to Spain on the first knockout round.
Today, Portugal stands as the European Champions with an amazing victory over France in 2016.
5. But Portugal is not all about football
If you haven't heard about Elisabete Jacinto, you're about to be surprised. She's a geography teacher, a book author, and, in her "spare time", she takes on a world usually dominated by men. She has driven motorbikes through the desert participating in some of the biggest competitions in the world like the Dakar Rally.
Elisabete had to give up Dakar in 2009 because of a troubled engine. However, she never gave up and made history this year by becoming the first woman to win a long off-road marathon at the wheel of a truck at Africa Eco Race in 2019. She's proven tenacity and hard work always pays off in the end.
6. Tourism and more tourism in Portugal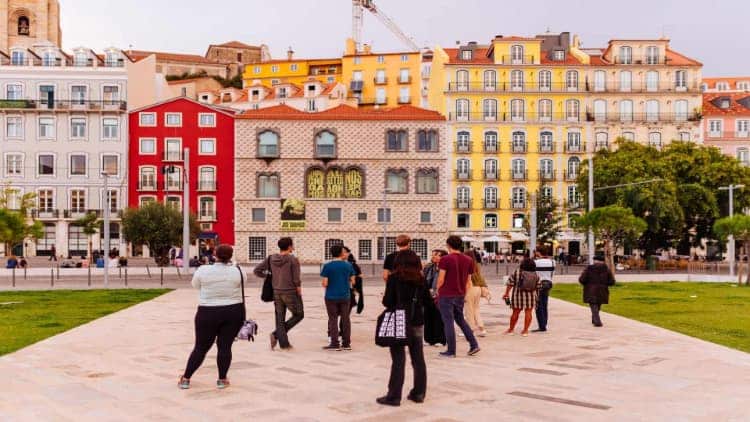 In 2009, a recorded 14.1 million tourists stayed in accommodation in Lisbon. That figure has since skyrocketed to just under 25 million last year.
7. Legalising same-sex marriage was just the first step
In 2009, Portugal made history by legalizing same-sex marriage in Portugal. The bill was proposed in 2009 and very shortly after, Portugal became the sixth country in Europe and the eighth country in the world to allow same-sex marriage, according to Wikipedia.
In 2019, many other fights have been won, and now gay couples can also adopt a child. We've also just recently applied to host the biggest gay event in Europe, "EuroPride".
8. Optimus Alive became NOS Alive
NOS Alive today is one of Portugal's biggest music festivals and has won awards worldwide. Its 2019 lineup includes headliners Bon Iver, Chemical Brothers, Cut Copy, Tash Sultana, Smashing Pumpkins and Vampire Weekend. In 2009, however, the festival was known as Optimus Alive.
Its headliners were still huge acts though, with names like Metallica, The Prodigy and The Black Eyed Peas. At that time though, the prices were lower and the festival-goers were mostly Portuguese.
9. National beer consumption decreased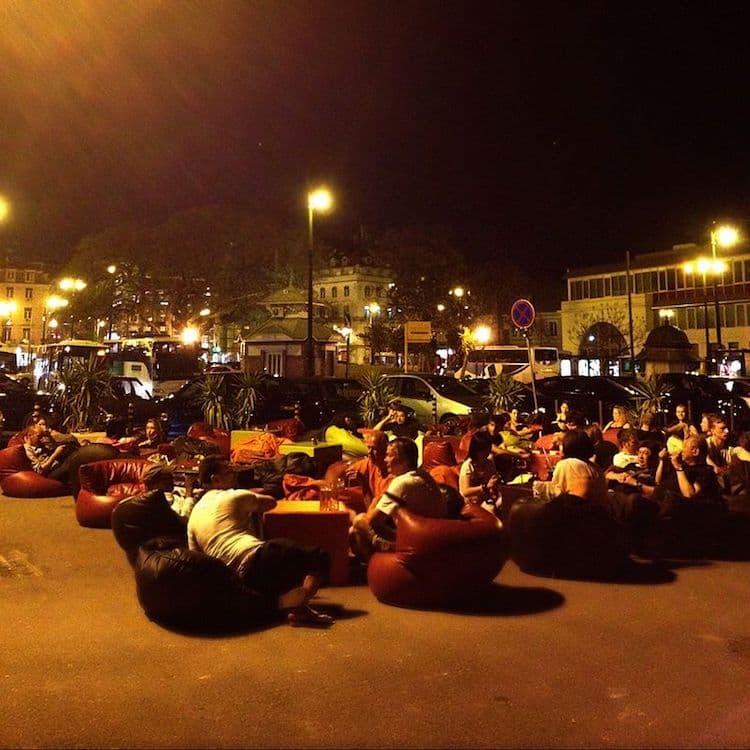 Surprisingly, the average beer consumption in Portugal is decreasing. In 2009, the average amount of beer consumed was 58.1 litres per capita, and the most recent statistics recorded in 2017 was at 51 litres per capita.
When it comes to wine though, Portugal is one of the biggest wine drinkers in the world. Positioned at number four, with 43.7 litres consumed per capita, behind Andorra, Vatican City and Croatia.
10. The economy is slowly, but steadily healing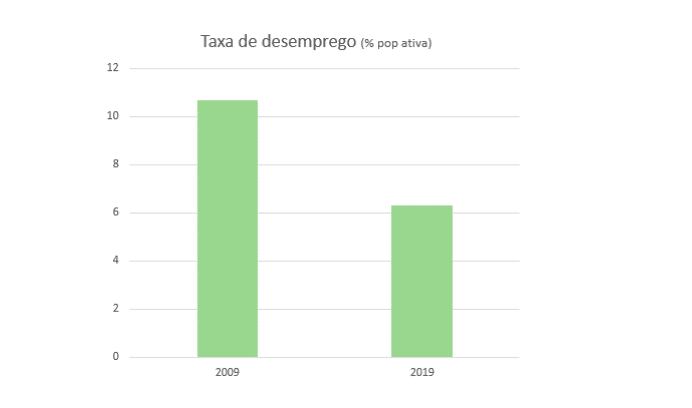 Portugal's economic growth has improved over the last decade. In 2009, the deficit reached 6.7% of the GDP, while the latest statistics record 3% of the GDP. The 2019 budget has also set aside €50 million to raise public sector workers' wages, with the average salary expected to rise by more than 3%.
11. Portugal won the Eurovision after a 54-year dry spell
Portugal hosted the 2018 Eurovision Song Contest after winning the title in 2017 with the song "Amar Pelos Dois", written by Luísa Sobral and performed by her brother, Salvador Sobral. Until that point, sixth place was the best Portugal had ever achieved.
However, 2009 was a rough year, the country's entrant, Flor-de-Lis, came in at 15th place. Last year, Portugal ranked at 26th place.
12. The economic crisis ended but the cost of living increased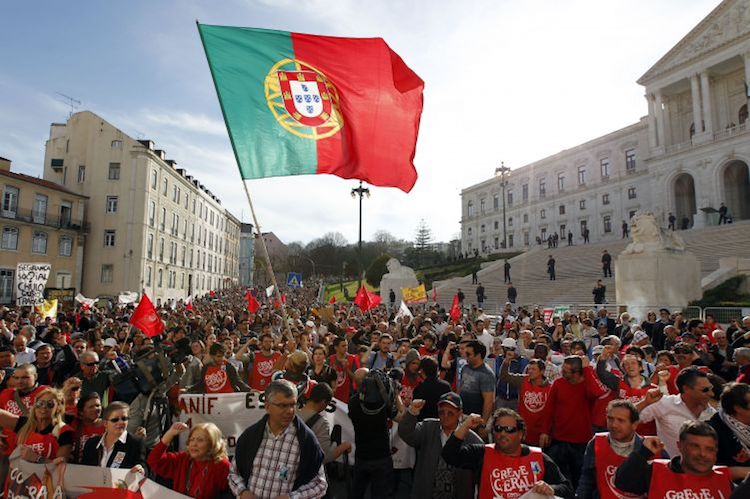 If you're living in Portugal, you are most definitely aware of the rising rental prices. The average cost of rent in 2009 was approximately €530 per month for a one-bedroom apartment in the city centre, as opposed to around €900 per month now. Restaurant prices have also increased. The average meal in an inexpensive restaurant cost €6.75 back in 2009 and is now €8 to €10.
13. A party anthem and Lady Gaga
In 2009, Pedro Cazanova's Selfish Love was number one on the charts, followed by Amália Hoje's A Gaivota and The Black Eyed Peas' I Gotta Feeling.
As of this week, Lady Gaga and Bradley Cooper's Shallow is number one on the charts followed by Bad Bunny and Drake's Mia. I don't know about you, but I think Portugal is on the better side of the decade and we can't wait to see what 2019 has in store for this incredible nation.
14. Hi5 was everyone's favourite social network – Facebook not so much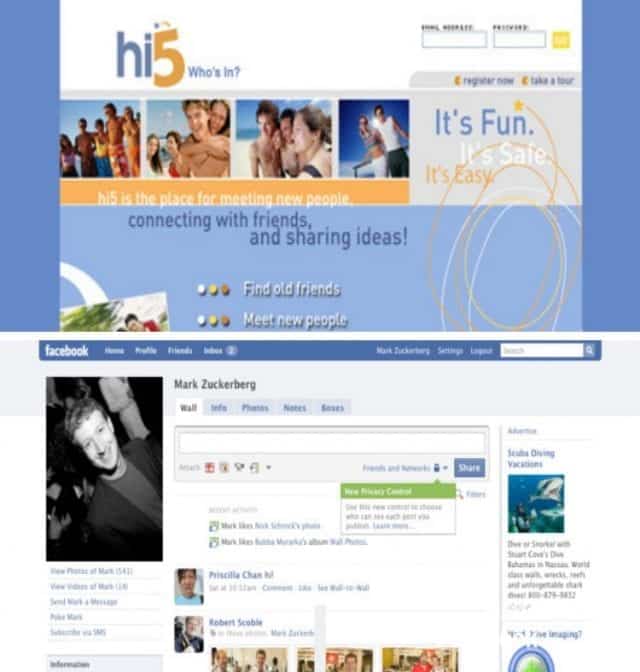 And finally, we end with what started this social media craze, Facebook. In 2009, this social media website was just another new platform trying to compete and falling behind hi5, a giant in Portugal and the third biggest social network in the world. However, the redesign made on hi5 in 2009 would ultimately dictate its failure contributing to Facebook's ascent to global domination.
10 Years ago around the world
10 years ago, the world was also a very different place…
2009 was the year Barack Obama was inaugurated as the 44th President of the United States of America and the first African American to be elected to office.
2009 was also the year Michael Jackson left us. The "King of Pop" died in June and the world cried for the troubled star.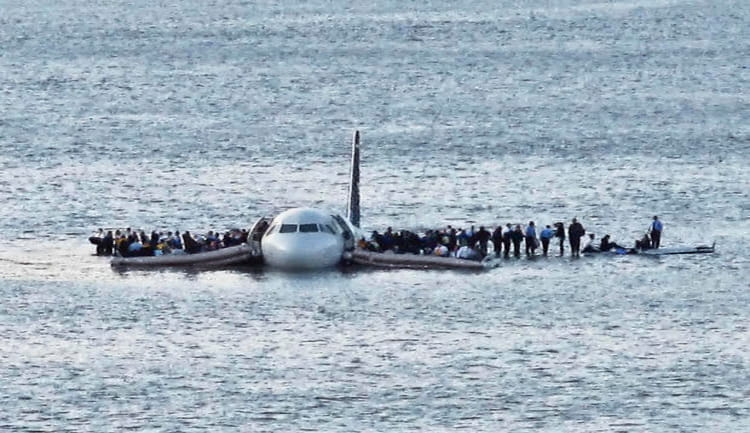 That same year, US Airways pilot, Chesley Burnett Sullenberger, also known as Sully, became the hero of the Hudson River by managing to make an emergency landing on the river saving all 155 passengers.
Lula was named "Man of the Year"
South America was also in the news in 2009, as Lula da Silva, now in prison, was the Brazilian President everybody loved to love. A man of the people, some people said. He was even named the "Man of the Year" by the French newspaper Le Monde. Today, the infamous, Jair Bolsonaro takes over the media stage almost daily in Portugal and the world.
Are there some amazing highlights from 2009 that we forgot to mention? If you like this article please comment and subscribe to our newsletter. We cover all the hottest topics about living and visiting Portugal.