One of the hottest questions we get asked is: What is it like to live in Portugal?
Here, you will be able to find all the information you need to know about living in Portugal.
Today, we will be writing about all the things associated with life in Portugal.
If you are interested in finding out more about Portugal and about what you need to begin your life in Portugal; what it is like, the weather, visa requirements, the opportunities, and more, stay with us and we will try to make it as simple and quick as possible.
Portugal, living in the country
Location and weather
As you might already know, Portugal is a country located on the south-west coast of Europe, between the Atlantic Ocean and Spain. In the last few years, it has been known for its rising economy and rising popularity among tourists. That's hardly a surprise, given the magnificent weather you can experience in Portugal almost all year long. Some say that the
sun shines 300 days a year in Portugal. That's something, right?
In addition to the amazing weather, there are numerous things that contribute to Portugal being one of the best countries to visit and to live in. We will describe them below, but keep in mind that more and more celebrities are developing an interest in living in Portugal, mainly because it is such a good place to have a quiet and peaceful life.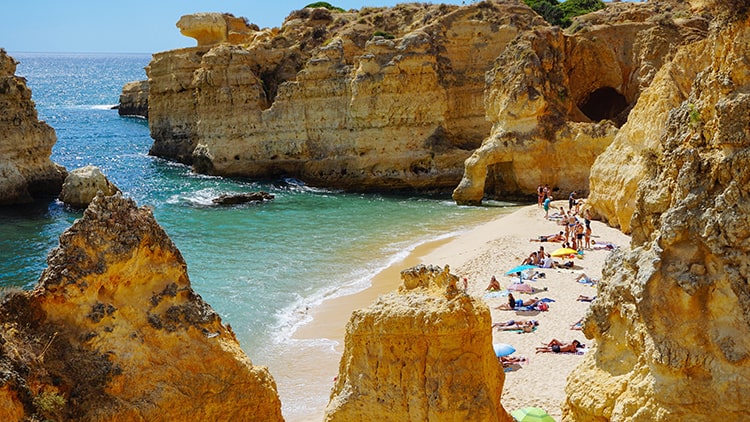 Sunny Algarve, Portugal.
Cost of living in Portugal
Generally speaking, the low cost of living makes Portugal worth it. It can be difficult to save money for a single person earning €580 per month (minimum national wage) but if you take a few minutes and do the math, you should conclude that everything, like rent, the cost of the majority of the services you need to pay in a household, food, transportation and going out is generally cheaper in Portugal than in the rest of southern and western Europe.
For example, let's consider some numbers we have prepared for you in order to make it easier. These numbers are based on a 2-person household with no children.
Housing would cost you, on average, about €400 per month (unless you live in the central parts of Lisbon or Porto, where rent or a mortgage will almost certainly be double);
Household services such as water, electricity, gas, TV, Internet, and communications will cost you about €150 per month;
Food will take about €300 a month from your budget;
Public transportation, on average, will be about €40 per person each month;
Going out (occasionally) could cost each of you about €40 a month, but be careful because it can easily escalate;
Healthcare system, about €10 on average per month;
The annual cost of clothing might be €300, so about €25 a month for each person.
As you can see, two people would spend about €1070 a month living comfortably. That translates to about €535 per person per month.
Of course, if you would decide to avoid public transportation and own a car, these numbers would increase mainly because of the cost of fuel in Portugal and the costs of owning a car in general. It is, however, up to you.
Living in Lisbon or Porto
Lisbon and Porto are the largest cities in Portugal.
Porto or Oporto
Porto is located in the northern part of the country, also by the ocean, and its industry, population, and dimension make it a living hive. Although the cost of renting a house may be higher than the average compared to the rest of the country, it may be worth it considering the number of firms and companies that are located in the city or near it. Besides, Porto (as per the rest of the country), has excellent schools and universities and countless job offers and opportunities that pop up every single day.
Living in Porto and experiencing the views and the cuisine alone makes living in Portugal much more awesome!
Lisbon
Living in Lisbon is similar. Almost everything that happens in Portugal, happens in Lisbon. Being the country's capital, it is known to have a greater number of job offers, investment opportunities as well as many places to visit and many sights to see.
Both cities offer a good network of public transportation. That means that if you are not interested in owning a car, paying for parking or being a part of the stressful traffic jams in the rush hours, you have a great alternative for about €40 a month.
For more about Lisbon, see our article: Visit Lisbon.
From North to South
Although the cultures between the two cities of Porto and Lisbon are slightly different (in Porto, people seem to be a little raw and natural whereas, in Lisbon, people seem to be a little calmer and more pensive), you will still enjoy the full experience of living in Portugal, no matter which city you are in.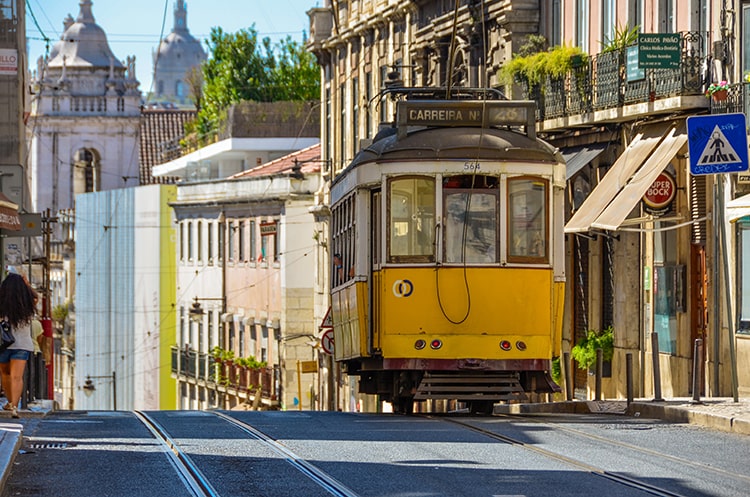 What about other places?
Well, it will probably not be a surprise to hear that although Lisbon and Porto are the biggest cities in the country, you could easily get along in any other city.
Cities like Coimbra, Faro, Viseu or Évora are all different between themselves, but they (and many others) offer you a quality of life typical of someone living in Portugal.
You will discover that the vast majority of these cities have a great public transportation system, good prices, low cost of living (cheaper than Lisbon and Porto, for sure) and many opportunities for you to grow as an individual and as a professional.
Healthcare system
Portugal has one of the most inclusive healthcare systems in the world. It doesn't really matter where you are from, if you need to go to a doctor or an emergency room, chances are you will not be asked to pay more than a local and that's between €4.50 and €18.
The same applies to your medication. In most cases, if you live in Portugal and have a National Identification Number ("Número de Identificação Fiscal" or "NIF") and a Social Security number ("Número de Identificação de Segurança Social" or "NISS"), part of your prescription drugs will be covered by the National Healthcare Service ("Serviço Nacional de Saúde" or "SNS"), just as if you were Portuguese. (if you don't have a NIF or NISS numbers you can easily apply through a third-party supplier like GETNIFPORTUGAL for a small fee)
Is Portugal safe?
In short, yes.
According to the 2017 Global Peace Index, living in Portugal is considered the third safest country in the world, below Iceland and New Zealand. Not bad, huh?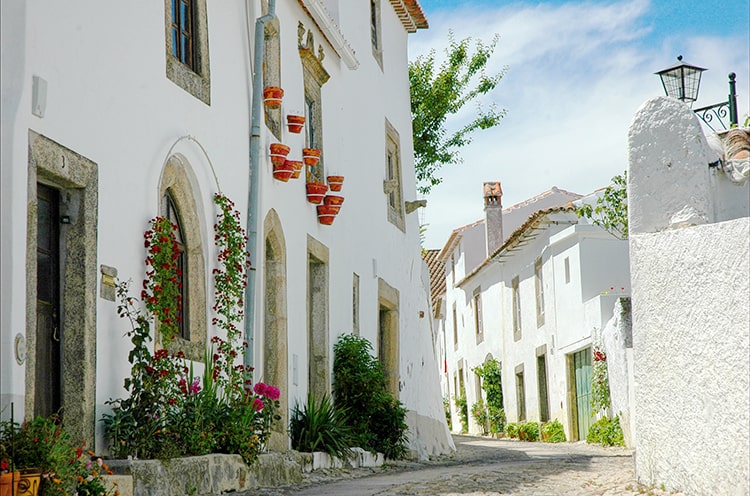 So, who is Portugal for?
Now that we have talked a little about the country, you might wonder if Portugal is the country for you?
Well, let's see.
There are many, many people from other countries living in Portugal right now. About half a million of the current population are foreigners. That means that 5% of the population are registered citizens from other countries. We believe that to be the first indicator that living in Portugal as an expat is worth it.
You might think that the majority of the people that come and live in Portugal do so out of necessity, we may surprise you. Although that used to be the case, with a high number of people from eastern Europe, Brasil, and some African countries, nowadays, it seems that the paradigm is shifting. Many people come to Portugal for different reasons. Let's see some examples below:
Retiring in Portugal
The fact that Portugal is on everyone's lips in the last few years has increased the country's popularity abroad. The excellent climate, the peaceful life and the low cost of living in Portugal make it an excellent place to retire.
More than 11,000 people from abroad have decided to retire in Portugal in the last few years. They say that the fiscal benefits, the sunshine, the beaches and the golf courses make Portugal feel like Europe's Florida.
Digital nomads
Another group of people from abroad living in Portugal are the digital nomads. Although they are always on the move, the fact that the cost of living in Portugal is low and the massive number of opportunities that come up daily is convincing people to bet on staying in Portugal for some time. If that's your case, we really appeal to you to consider Portugal for a while.
As we mentioned before, Portugal is a country with a steadily increasing economy and opportunities, so you should really give it a try. Not to mention the fact that Portugal is the home to the annual Web Summit technology conference!
Students
Portugal has one of the oldest universities in Europe: the University of Coimbra. In addition, there are many, many more in Lisbon, Porto, Covilhã, Faro, Aveiro, among other places.
But don't think that a large number of universities in such a small country translates to a poorer quality of teaching because it doesn't. Portugal is known to have (and to make) excellent professionals and that is one of the reasons so many young and recent graduates are recruited by international businesses and companies.
There are a lot of college students that experience living in Portugal for a semester or two, hoping to get the best out of the good weather and the excellent university services. We know that the majority leave Portugal with a heavy heart, given that Portugal conquers everybody.
Working life in Portugal
Working in Portugal usually means you have to work between 35 to 40 hours a week if you have a job with a fixed schedule. Usually, places and services open at 9 am and close at 7 pm or even later. In the middle of your day, you will have the right to stop for at least one hour and thoroughly enjoy your lunch.
Working on the weekends can happen, depending on the type of work you have and the service you or your business offers. Usually, places like shopping malls are open on weekends as are most of the supermarkets. The rest of the services may be open on Saturdays.
It really depends, but it is not uncommon to work at least one or two Saturdays a month. It is, of course, included in the 40 hour work week (don't give me that look, that's how things work around here).
Show me the money
In terms of salaries, it depends if you're working on your own or for a third party. If your money comes from a company, the very least you will earn is €580. That's the minimum national wage. However, the average income after taxes in Portugal in August 2018 was €887 and it seems to be rising.
If you are an entrepreneur or working on your own and you earn your own money by selling your services, the numbers may be a little different. It is up to you how many hours you put in, but one thing is for sure: given the numerous opportunities Portugal offers,  you could earn really nice amounts of money. You just have to get familiar with the market. The sky's the limit!
What do I need to move to Portugal?
After you've decided that living in Portugal is for you, you will need to think about the legal aspects of the process.
If you are a citizen of the European Union, Switzerland or the Schengen Area, you have the right to moving to Portugal whenever and wherever you want. If you want to stay more than three months, you just have to go to your local city hall and register yourself by stating where you will live. You will then receive a certificate that, in association with your National Identification Number ("NIF"), proves you are legal in Portugal.
If you are from the US, Canada, Australia or New Zealand, you can also enter Portugal and stay for 90 days within a 6 month period without having to apply for a visa. You will have to apply for a visa if you wish to stay more than 90 days.
Visas for everyone
If you are from outside the EU or from other countries than those mentioned above, you will have to apply for a visa before coming to Portugal.
There are multiple types of visas you can obtain, depending on your situation:
To work in Portugal, you must apply for the D-Visa;
If you would like to live in Portugal and be an entrepreneur and invest in activities in Portugal, check out the D-2 visa;
To live in Portugal from profits you are earning from invested money, housing markets, and others, or if you are simply retired and wish to live out of your retirement pension in Portugal, the D-7 visa is for you;
Finally, if you really want to invest large amounts of money in Portugal, you should definitely take a look at the Golden Visa requirements.
Why live in Portugal and not in Spain?
Well, we can't really talk as confidently about Spain, but we can answer the following question: "Why live in Portugal?".
Let's take a look at the whole picture and see what some of the pros and cons are of living in Portugal.
Pros:
Really great weather;
Beautiful beaches;
Historic and beautiful cities;
Friendly hospitality;
Great healthcare system;
Great universities;
Daily opportunities;
Constant development;
Welcoming country;
Great for living or visiting.
Cons:
40-hour work week (if you are working for someone else);
The possibility of working on weekends;
High costs of housing in central Lisbon and Porto;
High costs of owning a car;
300 days of sunshine (if you're the rainy type of person) – Just joking.
So that's basically it. As you probably gathered by now, we really recommend that you at least learn more about Portugal.
If you are looking for something new, consider living in Portugal. You will not regret it!
Did you enjoy learning about life in Portugal? Did we miss anything? Do you have any experiences to share? Feel free to leave a comment below.
We publish new content every day so be sure to subscribe to our newsletter to get notified of the latest tips for your visit to Portugal.
You might also be interested in:
Moving to Portugal, a Guide to Visas, Documents and Regulations
How to Get Portuguese Residency for Non-EU Citizens
SEF Portugal: Immigration and Residency Assistance