Thinking of a destination in Northern Portugal? Have you considered Montesinho?
You probably should.
It is a destination within North of Portugal that offers a bit of everything. From typical villages to incredible natural beauty to gastronomy and even walking trails – if you're into hiking.
Where is Montesinho
It is in north-eastern Portugal, near the city of Bragança. Montesinho is a typical small village in the Trás-os-Montes region in Portugal.
Montesinho weather
The weather in Montesinho is warm and moderate, just like in Bragança. The winters are mostly rainy, while in the summer there is little rain. The average temperature here yearly is about 10 °C.
Also, the driest and hottest month is August, while December and January are the wettest and coldest months respectively.
So, if you looking to visit Montesinho and enjoy good weather, the best time to visit is between May to late September
Hotels in Montesinho
Hotel accommodation in this area is mostly made up of rural tourism units. See below for suggestions of where you can stay with reviews.
Casa da Edra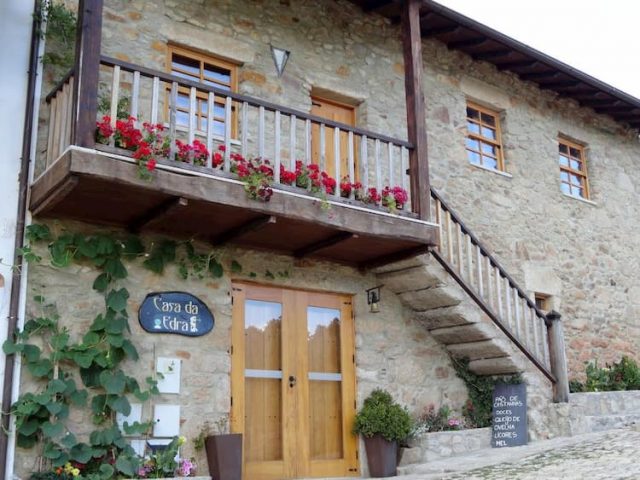 This house will make you feel exactly as if you are home, while still experiencing the coziness and relaxation of a vacation.
Located only 10 km (approximately 6.2 miles) from the border of Spain, you will be able to experience both the Portuguese and Spanish culture if you stay in this unit.
Also, you won't have to worry about not having an Internet connection, as Wi-Fi is free there. You can also enjoy an à-la-carte restaurant, a private bathroom, and a shared living room with a TV and DVD player.
It is also not a very expensive option when compared to Lisbon and Porto.
Book your stay here.
A Lagosta Perdida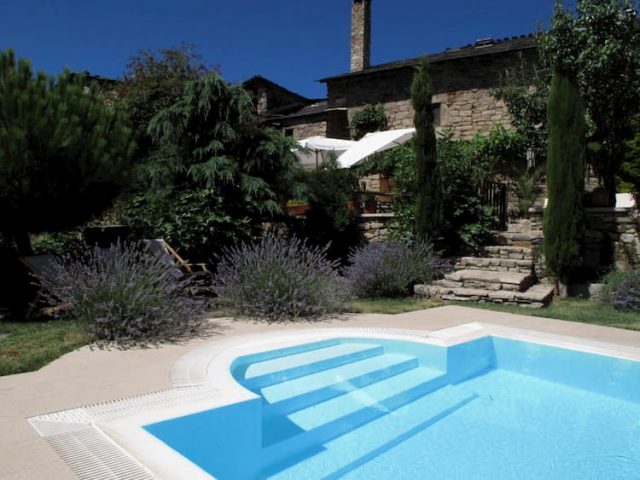 This heavenly local accommodation has everything you can wish for and more. It is rated 10/10 for a one-person stay, but it is also ideal for families.
Besides the usual delicacies, such as a flat TV in every room, a restaurant, and a 24-hour reception, guests can also bathe in a heated swimming pool and have a horse-riding lesson.
It is also rated for the best value in the entire city of Montesinho!
Don't lose your chance to stay there. Book your room here.
Casa da Portela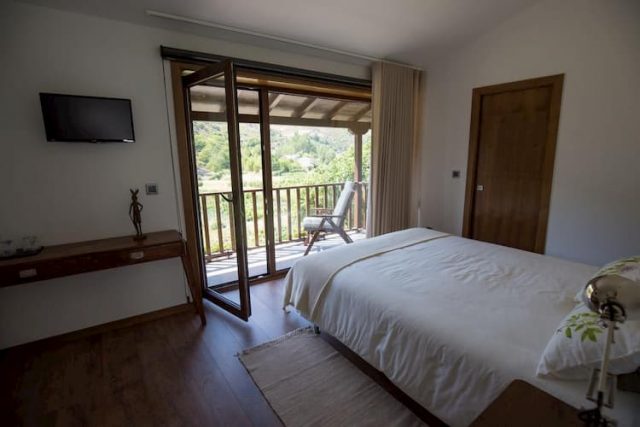 If you are keen on exploring the wildlife that the North of Portugal has to offer, this is the place for you. It is located in the Montesinho Natural Park and it offers a multitude of activities, such as hiking, fishing, wildlife and bird watching. You can also use a no-cost bicycle.
The hosts speak English and will make your stay very enjoyable. This place is known for its friendliness and guests heavily recommend staying here.
Book your stay right here.
Casa de Onor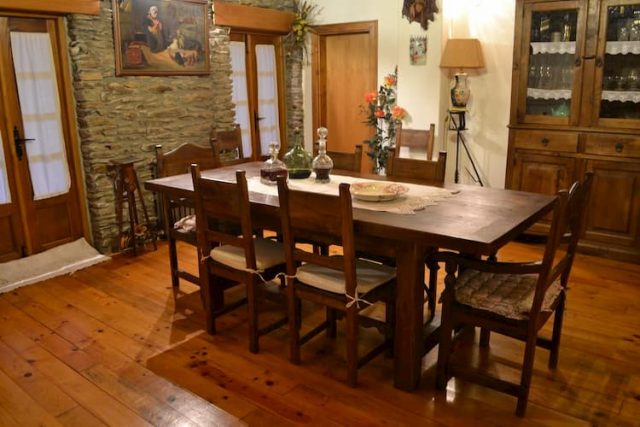 This accommodation offers free parking, a TV with cable channels, and a private bathroom for each room.
You can also relish a 24-hour reception, a lounge, and a gift shop. It is very highly rated by customers, who speak wonders about their breakfast and coffee.
Prices are also very affordable for a place like this.
Book your room right now!
Restaurants near Montesinho
In the Trás-os-Montes region, where Montesinho is located, you can expect to eat great food.
Some of the delicacies you should try here are the smoked sausages and the local beef. You can find this in almost all the villages in the Montesinho Natural Park.
For those with a sweet tooth, the desserts made with eggs and honey will be a delight.
Also, do not forget to try the red wine in this region!
Below are restaurants near Montesinho, where you can try out the local treats of this region.
Montesinho Natural Park Portugal
This park spans over an area of 74,230 hectares, about 200 kilometers from Porto. The park was created in 1979 and is one of the largest natural parks existing in Portugal.
Also, it is arguably one of the best natural and cultural landscapes in the Trás-os-Montes region. There are also lots of protected species in the park; some of which are animals like wild bears, foxes, Iberian wolves, and vultures.
The park is also made up of over 80 villages where rural traditions are kept alive and communal living still exists. Also, within the park, you will find Oakwood, chestnuts trees, and deep gorges.
To find out more about towns and villages in Portugal, subscribe to our newsletter.
Why you must visit the Montesinho Natural Park
The natural scenery is incredible and it is something everyone should experience. The views from the mountains and valleys are truly remarkable. If you also love rural tourism this is a place you should visit.
For those who are into birdwatching, this is also a great place in Portugal to get that experience, as you can see different species of birds here. Generally, the best time to do this is between April to June.
In general, I would say if you are looking for an outdoor holiday in the north of Portugal, this park ticks all the boxes.
Also, the gastronomy here is also a big reason to visit.
If you love to hike too, there are beautiful trails in the area. Within the park and surrounding areas, there is a 55km (34 mi) marked walking trail between Vilarinho and Montesinho. This trail will take you through the heather hills, as well as the savage fauna and flora of the region.
Get to know more about Portugal with 23 Surprising Facts About Portugal That You Probably Didn't Know
Montesinho River Beaches
While you are here, you should also see the natural river beaches in the village. You can bathe and swim in the fluvial beaches in this wonderful village. These are usually less crowded and more peaceful than other river beaches near popular coastline beaches.
10 things to do or visit around Montesinho
Onor River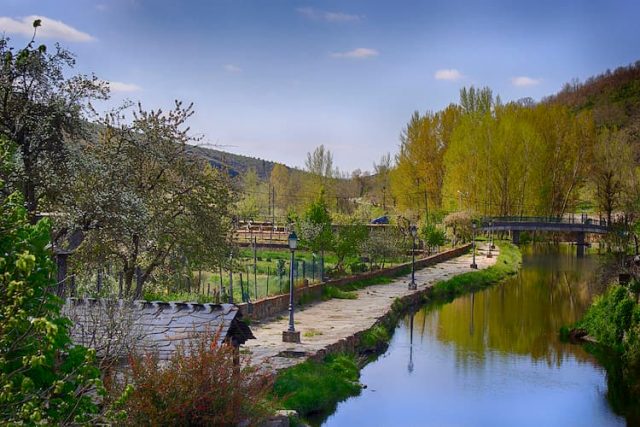 Rio de Onor is a must-see. It's a small village situated right on the border with Spain. In fact, one part of the village is Portuguese while the other is Spanish.
Despite the fact that the village inhabitants come from two countries, they have lived together for countless generations. It is also one of the very few community villages still existing in Portugal.
Here you can enjoy lovely resting days and direct contact with nature. It is also a good place for mountain sports and hiking.
Montesinho Village
Also located within the natural park, this village lent its name to the park. Just like the other villages within the park, it is also a typical community village.
Common facilities are shared by the locals. For instance, the washhouse, the fields, the pastures, and the village bull are used and managed by the population, a tradition that hasn't changed in centuries.
Bragança
It is practically impossible to visit Montesinho without visiting Bragança. It sits on a hill in the Trás-os-Montes region of Portugal, only a few kilometers from Spain.
In Bragança, some things of note to see are the city walls and castle that date back to the 12th century. You can also see the military museum, which houses a lot of artifacts.
you might also be interested in Explore Bragança, Portugal: History, Cuisine, and Nature at its Finest
Roman Bridge in Gimonde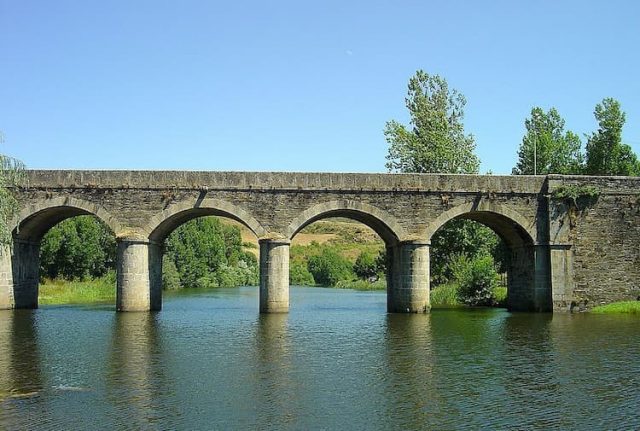 The village of Gimonde lends its name to the bridge. The bridge is of Roman origin and is made of shale stone. It was constructed to help inhabitants cross from one side of the river to the other.
Vinhais biological park
Situated close to the Montesinho Park, it was created with the main purpose of interpreting the landscape of the region, promote ecotourism and preserving nature.
It has a permanent exhibit of birds, mammals, vegetation, along with a botanical garden. The park also offers visitors close contact with the diversity of native fauna and flora.
For travelers who like to hike, there are also many hiking trails nearby the park. One nice trail you can explore is the course of the Termas do Tuela, which passes through the villages of Fresulfe and Dine, agricultural fields and forests of oak and chestnut trees.
In general, for those who are keen on environmental education and nature preservation, there's much to learn at the biological park.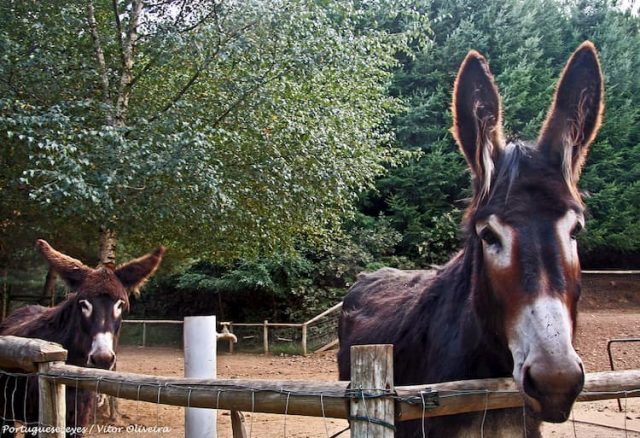 Guadramil village
This is also a community village where the locals live together and share resources, as well as welcoming visitors.
This village is a perfect place to relax, have peace of mind and be surrounded by nature. Some other activities you can do here are rock-climbing, paragliding, canyoning, rafting, and canoeing.
Gondesende Village
Only 7km from Bragança, the Gondesende village offers a great rural tourism option. In this village, you can find Granite houses with schist stone roofs, which are traditional in these rural villages.
It might also interest you to know that transhumance is still practiced here.
Puebla de Sanabria village in Spain
Situated near Zamora you can find the small village, Puebla de Sanabria. It's also a part of the Parque Natural del Lago de Sanabria. It has a wonderful natural landscape.
It is also on the Spanish-Portuguese border, close to Bragança and the Parque Nacional de Montesinho. So, you can easily visit too as it is also an interesting place to stop.
In the village, you will see medieval houses and roads from the 15th-century, as well as Igreja de Nuestra Señora del Azogue, which was built in the 12th century.
Moimenta
Another interesting village along the Spain-Portugal border is Moimenta. It's situated next to river Tuela and it was once the border between the Kingdoms of Portugal, Leon, and Galicia. Walking through the village offers outstanding views and a beautiful landscape which will leave you in awe.
Sanabria lake in Spain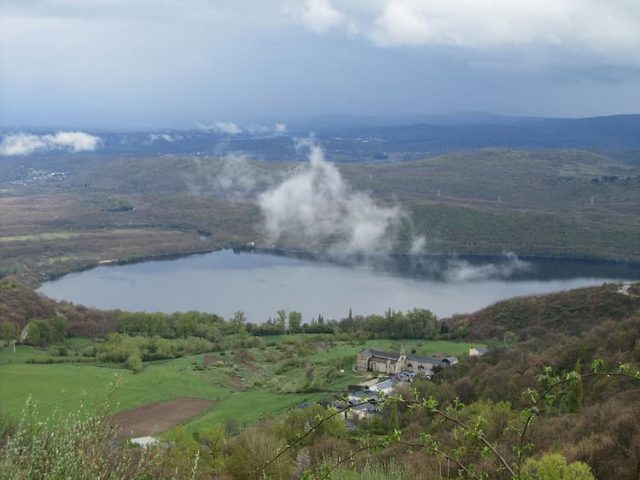 Situated in the extreme northwest of Zamora, Lake Sanabria is on the border between Galicia and Portugal, near the Natural Park of Montesinho.
It was created in 1978 and is also the largest glacial lake in the Iberian Peninsula – covering an area of 318 hectares with a depth of 51 meters.
Also, the breath-taking surrounding mountains, natural beaches and the lush vegetation of the area create an unforgettable image. Another must-see in these parts!
See also Transportation in Portugal: Find the Best Way to Travel Around the Country
Final Thoughts
If you are an avid fan of rural tourism or a nature enthusiast then Montesinho is surely a place you should visit.
So, what are you waiting for? Take a trip to Montesinho. It awaits you!