If you're not working in the online entertainment industry, then it is likely you have never heard of The European Summit, also known as TES Affiliate Conference.
But if you're visiting Cascais, between the 1st and 4th of March, you might find yourself among the 3.500 or more digital executives working and expanding their various online businesses.
The European Summit 2019 in Cascais
The bi-annual summit is an affiliate conference bringing together professionals from the online entertainment industry, e-commerce, financial, gaming, gambling, dating, health, binary options, nutraceuticals, and more. This is a very intensive, three-day, networking event, conference and expo. If you play your cards right, it can also be very productive.
The European Summit occurs twice per year, across two locations – the first in March at The Oitavos conference hotel in Cascais, followed by a second event from 13th to 16th September at the Vienna House Diplomat conference hotel in Prague.
If your planning to Cascais from Lisbon, check out our airport guide for some really helpful tips.
Opportunities to network at The European Summit
The summit begins with a "hospitality" day in which participants can join in on activities like go-karting, gun shooting, golf, indoor skydiving, and other activities to get acquainted with other attendees.
Games aside, the European Summit also showcases more than 100 exhibitors in a three-hour networking event, "Meet Market" on its first day.
The main conference and expo are held over the second and third days with a huge lineup of seminars, expert panels, product presentations, speed presentation sessions, and lectures.
Who should go to The European Summit?
The summit could be of interest to any company or brand which deals in high volume digital products like:
iGaming;
Online gambling;
Online dating;
Bitcoin and other cryptocurrencies;
Finance;
Adult entertainment;
Virtual reality – amongst other online entertainment industries
If you have one of these products and are looking to expand and grow profit, the European Summit is a great place to do it. The event hosts a range of expert speakers in these industries, who can offer insight into the market. You can look for more information here.
Not only that but the event is also a great place to promote your brand or company with other attendees by networking or even sponsoring a stall.
Looking for partners or inspiration? Check out our list of top 20 Portuguese startups working that are standing out at the moment.
Who else is participating on The European Summit?
The March 2019 event in Cascais will welcome around 3.500 participants from more than 80 countries, with 100 speakers and 150 exhibitors taking over The Oitavos hotel in Cascais. This is one of the largest affiliate market conferences you can go to in Europe.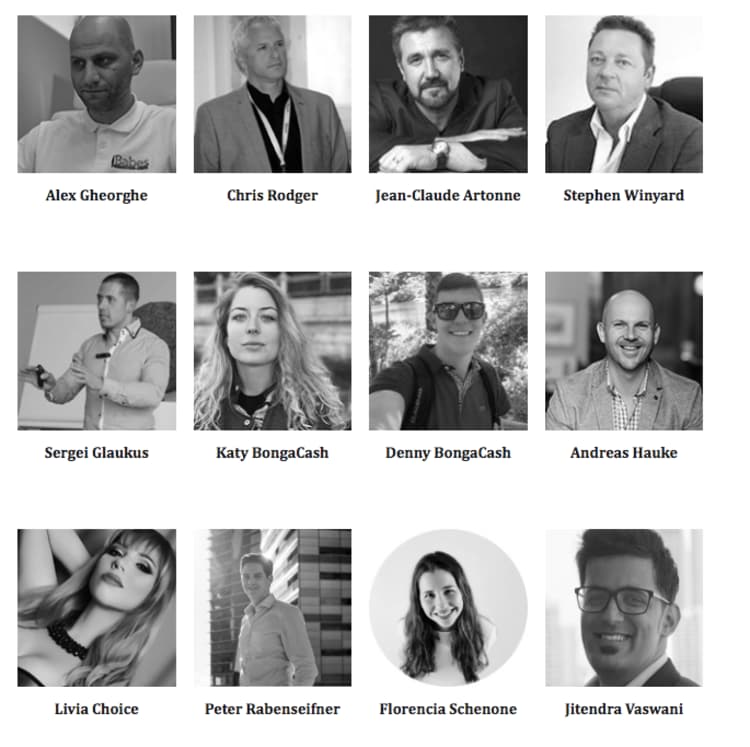 If you would like to speak at TES, you can follow this link to register. You will be notified within 72 hours if your topic or speech is accepted.
Note: Speakers do not receive complimentary tickets.
How much are the tickets for The European Summit?
Early birds can enjoy a discount of €100 off their ticket price, with tickets costing €349 from October 5 to February 14. Which means if you have one day to secure a discounted ticket. From February 15 ticket sales increase to €450. Buy it here before it's too late.
If you are a qualifying affiliate, however, you can attend the summit free of charge. To qualify for this sponsored pass, you must be considered an "affiliate" or "webmaster"; this includes individual webmasters, individual bloggers, individual SEOs, review sites or similar. Read this guide to see if you qualify.
What does the three-day event ticket include:
• Airport transfer on day one, the "hospitality" day
• Sponsored welcome drinks
• Sponsored lunches
• Sponsored day and night bar
• Free refreshments during the seminars, networking sessions, product presentations and lectures
• Free on-site Internet access
• Free entrance to official parties and happy hours
• Shuttle buses to all events outside the conference hotel
• Contact list of conference attendees for networking
• Airport transfer on "leaving day"
Is it worth going to The European Summit?
For those wanting to network or expand a business in the online entertainment industry, then get yourselves a pass to The European Summit. With more than 100 exhibitors and a projected 3.500 participants in this year's March edition, the three-day event is the perfect opportunity to network with like-minded people. Register for your spot here.
Extend your stay in Portugal and work from here after the conference, these are our favourite co-working spaces in Lisbon.
The European Summit reviews
"The event in its entirety was a hustle bustle of newbies and pro delegates from the affiliate globe who shared more than just business and official talks with one another. The facilities at the venue were well organized with traditional Portuguese food & drinks and refreshments during lunch and in between presentations.
The agenda was clear and though the majority of the speakers spoke European languages, the translation units arranged by the organizers made sure that understanding their words and knowledge was a breeze."
The European Summit 2018 review on Facebook
The New Media Services team is treating themselves to a celebration Portuguese dinner…the TES show was such a huge success for us and it's all thanks to the amazing people we are fortunate enough to do business with, but more importantly the relationships we are building.
Thanks to everyone we already work with and for those of you who we will be working with soon. Your trust and confidence in us mean everything and we look forward to a long and fruitful future with each of you.
Should you go to The European Summit in Cascais?
Yes, of course, you should. If you work in the digital marketing industry, particularly in the affiliation or digital entertainment business, it's totally worth it. The European Summit is seen as one of the best events of its kind in Europe and it will be an amazing opportunity for you to meet professionals working in your field. You'll be able to network, to hear about the newest trends in your industry, to visit the exhibitors and find new potential partners and businesses you might want to go to business with.
Are you planning on going to The European Summit 2019, taking place in Cascais? Would you like more articles about events like this on the website? Feel free to leave us a comment below.
Sign up for our newsletter today and never miss a thing.