Are you considering doing a student exchange programme in Portugal? What about Erasmus?
We will tell you why Portugal is a great choice and what you should expect during your Erasmus in Portugal.
Portugal has become a very attractive destination for the Erasmus exchange programme for different reasons and this has seen universities in Portugal receive a huge amount of Erasmus students every year.
For most students who do Erasmus in Portugal, it is a truly memorable and unforgettable experience.
Introduction to Erasmus in Portugal
How to apply
Your Erasmus journey usually starts from your home university. You ask the Erasmus office in your university which universities in Portugal they have an agreement with for your course and then you pick from the choices and apply to the universities you are interested in.
If you are accepted, then you begin to plan for your Erasmus in Portugal.
What are the best cities to do Erasmus in Portugal?
Erasmus in Lisbon
Lisbon is a cosmopolitan city and very welcoming for students. It is the capital and business hub of Portugal and there is a lot of hustle and bustle in the city. It is a student's dream city because of its action-packed lifestyle and great nightlife, extraordinary scenery, mind-blowing architecture and great Portuguese food. Although you will do a lot of climbing because Lisbon is very hilly, the experience will be totally worth it.
Erasmus in Porto
Commonly referred to as the second city of Portugal, Porto is up north on the shores of the Atlantic Ocean and it's a city with a unique charm. The university is top notch, the people are very amiable, and the nightlife is ecstatic! You can't go wrong with doing an Erasmus exchange in Porto.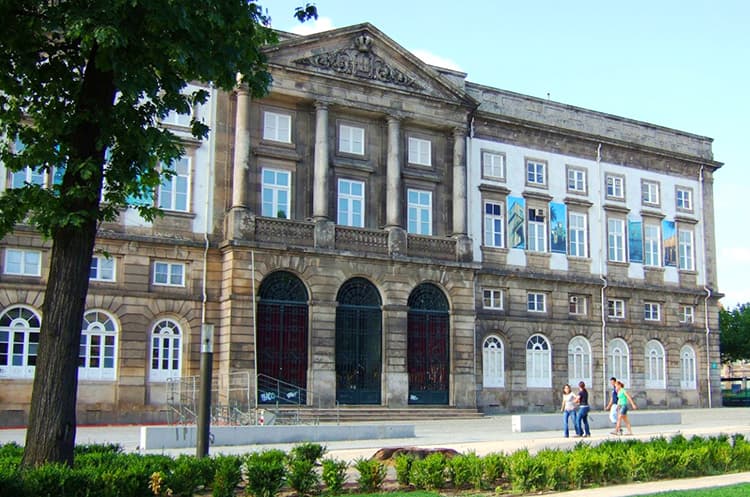 Erasmus in Coimbra
Coimbra is a true student city as everything revolves around the university. The University of Coimbra is the oldest university in Portugal and is classified a World Heritage site as it the city of Coimbra. it is a very beautiful city with charming ancient buildings and it is a perfect base from which you can visit other cities or go on day trips around the country.
Erasmus in Faro
Faro is the capital city of the Algarve region which is in the south of Portugal. Studying in Faro will give you great access to outstanding beaches, lovely resorts, lots of sunshine and awesome seafood in Portugal.
You can also discover the islands of Ria Formosa, a beautiful natural park. Faro, the perfect Erasmus destination for you to explore the south of Portugal and even visit Sevilla which is only a three-hour drive away.
Top universities in Portugal
Some of the best universities in Portugal you can consider doing Erasmus include the following;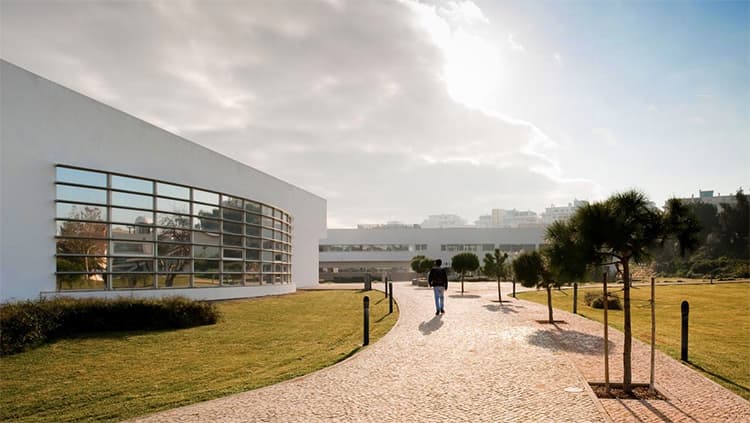 When's the best time to do Erasmus in Portugal?
The best time would be the second semester usually between February to mid-June. The winter is almost over and the temperatures are a little warmer. You can easily explore the beautiful cities, beaches, castles etc. in your free time as it is not peak tourist season.
Cost of living for students in Portugal
The cost of living has risen considerably in recent years, but Portugal remains less expensive than most countries in northern and western Europe. The bulk of your money will probably be spent on rent as food and transportation aren't so expensive throughout Portugal.
The most expensive cities to live in as an Erasmus student in Portugal are Lisbon and Porto where rents are the highest. On the average, you will need between €300 to €450 a month for rent in Lisbon and Porto. Other student cities like Faro, Coimbra and Braga have considerably cheaper rentals where the average student room cost between €250 to €350.
Generally, eating out in Portugal is more expensive than home-cooked meals, but you can have a decent meal in the university canteen which is usually between €2 to €4. If you would like to have a meal in a restaurant from time to time, you will get a good dish for about €10. Also, alcohol is not so expensive as you can get a cocktail for €6.
If you are interested in going to the theatre, a ticket rarely cost more than €30.
The overall cost of living in Portugal is quite moderate depending on your lifestyle and rent. On average, in the most expensive cities, you should budget between €500 – €700 per month and in cities like Coimbra, Faro, Braga your monthly cost of living would be around €400 to €600 per month.
How to rent a room or an apartment for foreign students
Finding where to stay is usually a priority for most students doing Erasmus in Portugal. Don't worry too much, we will give you some options on how to rent a room or find an apartment.
Usually, the three most common living options are living in the university residence, renting a room in a shared flat or renting an apartment or flat.
You can use the following ways to find a room to rent in Portugal.
Your host university
Some host universities provide accommodation for Erasmus students in their dorms. You will have to apply to your host university in Portugal to get a place allocated to you in the university hall of residence. If you would like to stay in the university residence, it is important to apply as early as possible because the spaces for exchange students are limited and it is allotted on a first come, first serve basis.
Uniplaces
Uniplaces is a popular online marketplace for renting accommodation. They usually have lots of verified rooms and apartments on their websites in most popular student cities. It is easy to use and safe.
Facebook groups
Finding accommodation through Facebook is becoming more common these days in Portugal. Most schools in Portugal have Erasmus pages and groups on Facebook, where they assist incoming Erasmus students with finding accommodation and settling down in Portugal.
Examples of such groups are:
Alternatively, you can also find a room to rent on other groups used by mostly locals and expats in Portugal, groups like: Rooms for rent in Lisbon, Rooms for rent in Porto, etc.
When using these platforms, it is advisable to get a short-term rent in a cheap hostel or through Airbnb before arriving. Then check for rooms to rent when you arrive, this way you avoid being scammed and probably get a better deal.
Most students who do their Erasmus in Portugal usually find rooms to rent on Uniplaces or these Erasmus groups on Facebook.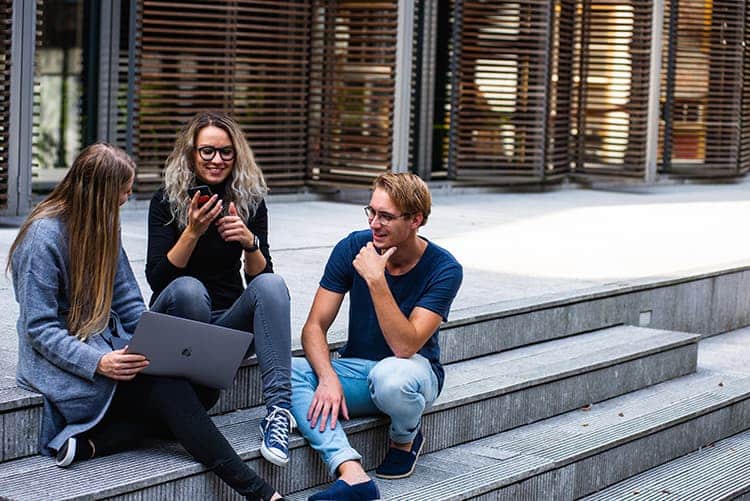 What are the advantages and disadvantages of doing Erasmus in Portugal?
Some disadvantages:
Transportation isn't great outside the main cities. During rush hour, traffic can be chaotic;
There is a lot of bureaucracy in Portugal so you need to do a lot of paperwork;
Some of your classes might be taught in Portuguese. A great time to learn the language!
Some advantages:
It is a beautiful country and quite cheap to explore;
You will learn and experience a very rich culture;
The schools are very welcoming to Erasmus students;
It is a very safe country;
You will make lifelong friends.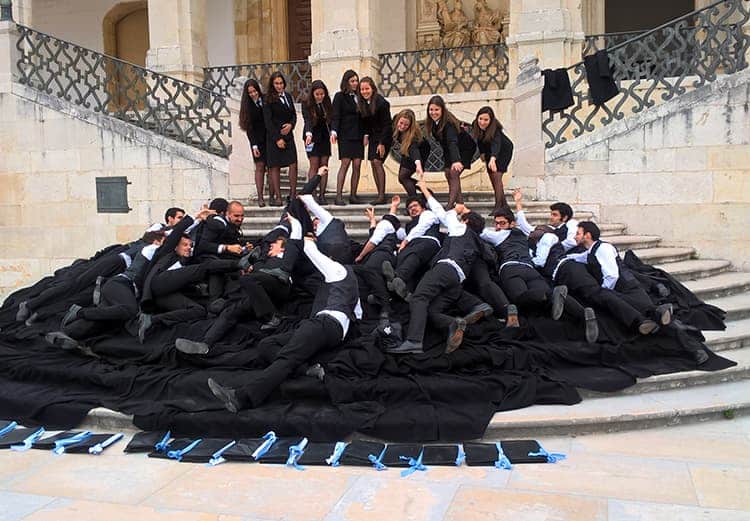 Erasmus in Portugal, in my opinion, is worth it because it is a relatively cheap country to live in and explore. It is a country rich in tradition and culture and the Portuguese hospitality is always amazing! Enjoy!
Did you have any questions about Erasmus in Portugal that we didn't cover here? Let us know if the comments below and be sure to subscribe to our newsletter for up-to-date information about coming to Portugal.