Cabo da Roca is the most western point in Portugal and all of Europe, most often referred to as "the edge of the world". It is a rugged coastline adorned with rocky cliffs overlooking the roaring Atlantic Ocean; and one of the best views in Portugal.
The area is very isolated with only a lighthouse, cafe and gift shop to explore. But it is the sound of the raging waves crashing against the enormous cliff faces that attract thousands of visitors year-round.
Here we discuss all about Cabo do Roca's history, how to get there, what to do, where to stay, where to eat, and what beaches you can visit nearby.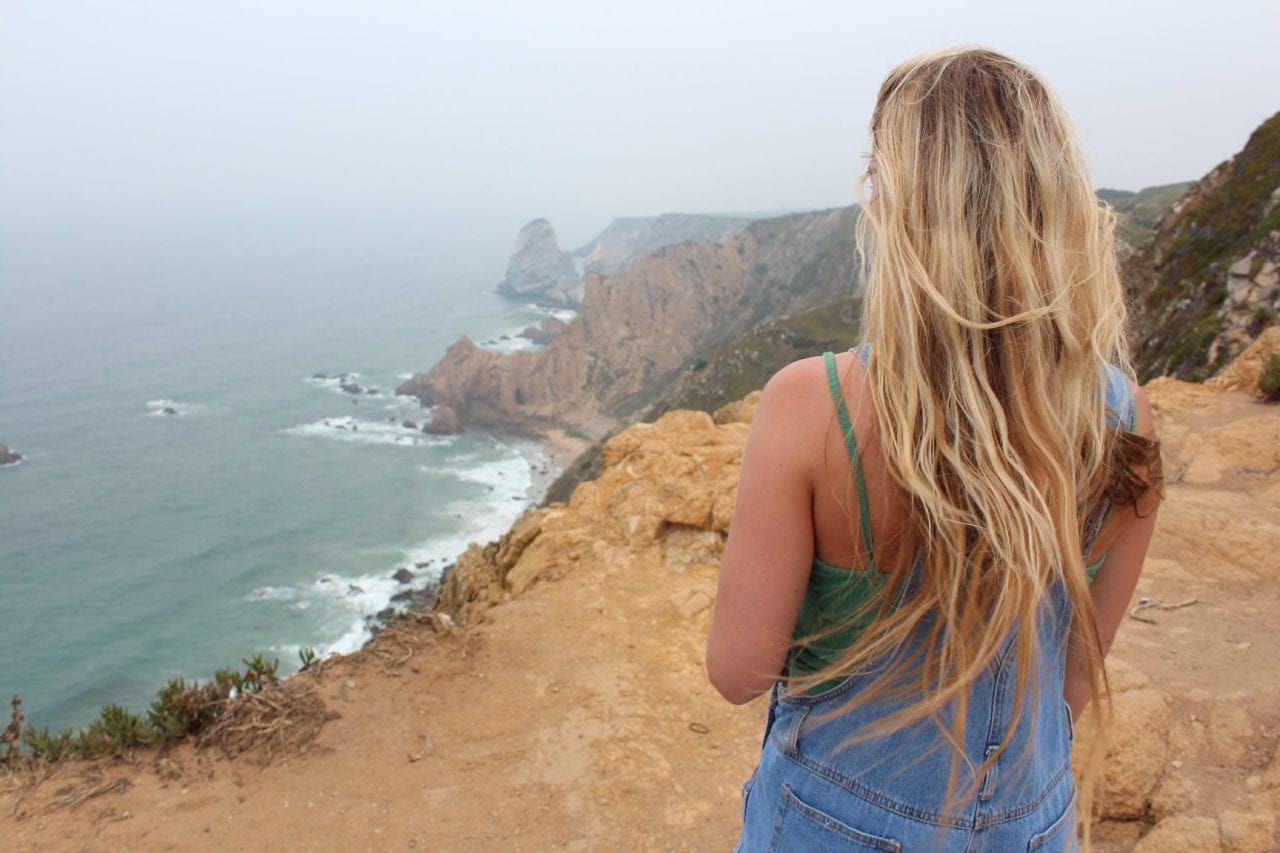 The history of Cabo da Roca
Cabo da Roca is located at a latitude of exactly 38º 47'north and longitude 9º 30′ west. These coordinates are very important for those sailing along the coast, as it is the most westerly point of mainland Europe.
Records indicate that there was once a fort on Cabo da Roca in the 17th century that played an important role in guarding the entrance to Lisbon's harbor.
It is said to have formed a defensive line along the coast, especially during the Peninsular Wars.
Today, there are only traces of this fort, while the main attraction is the view and the lighthouse.
You're going to be very close to Estoril, why don't you take the chance to visit this glamorous town?
How to get there?
Hiring a car in Portugal? Read our ultimate guide to driving in Portugal here!
What to do in Cabo da Roca?
Enjoy the sunset!
This is 100% one of Portugal's most beautiful locations to watch the sunset. Imagine overlooking the incredible rocky coastline and hearing the sound of thundering waves, all while watching the sky transform into a wonderful splash of pinks and blues.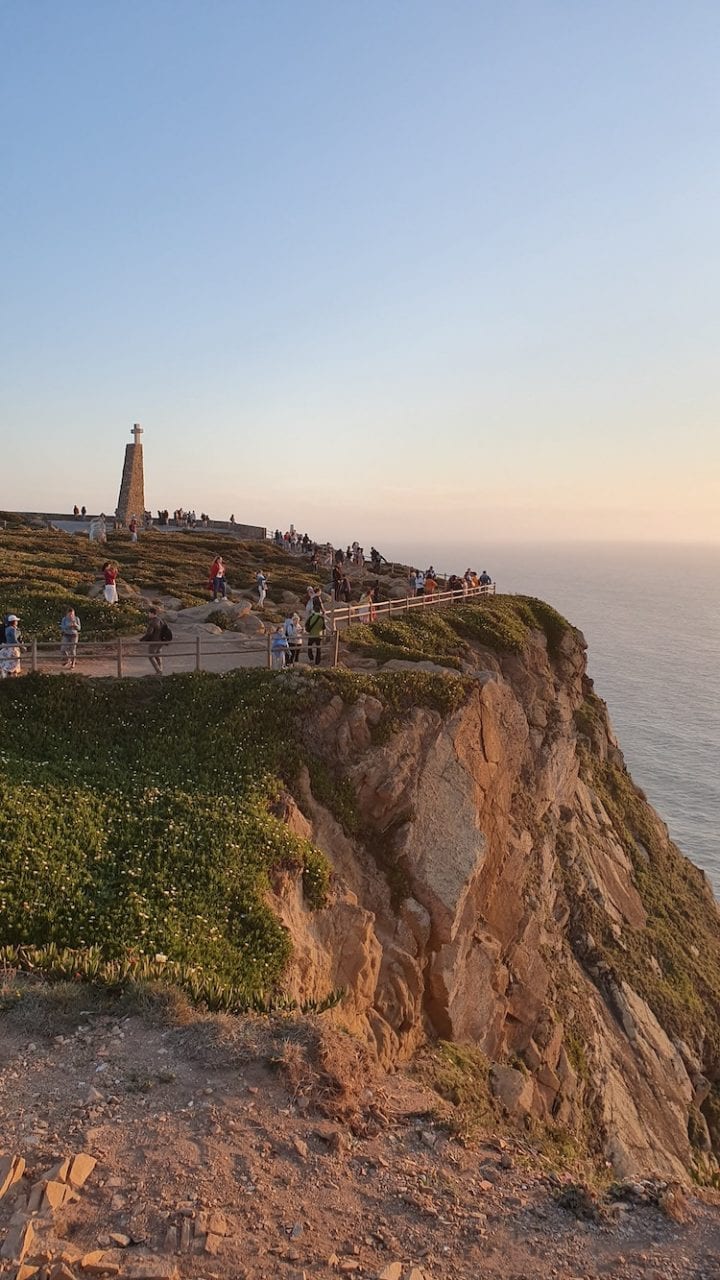 Go for a hike in Cabo da Roca
Since Cabo da Roca is situated on a coastline, there is also a mix of hiking or bicycle trails to try. These are considered quite challenging, so make sure your fitness is up to an adequate standard before going.
There are a variety of short and long routes, that can be explored in detail here.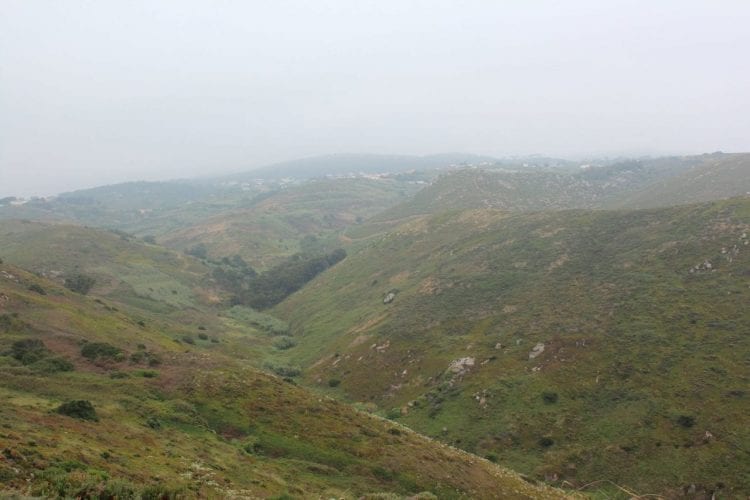 See a dinosaur's footprint
According to scientific studies, there are actual dinosaur footprints located on the cliffs of the Cabo Espichel coastline. Along the weathered tracks are two sets of footprints from different periods: the Pedra da Mua and the Jazidas de Lagosteiros.
The footprints are thought to be made by two herbivores and carnivores, with a total of 66 footprints distributed across 11 tracks and some others that are isolated.
Exploring Cascais or Sintra? Read this guide for your Perfect Day in Cascais! And this one for your everything about Visiting Sintra!
Where to sleep in Cabo da Roca?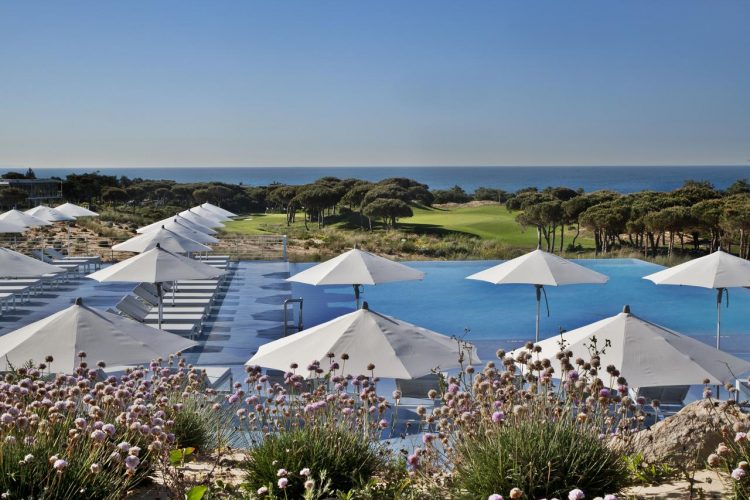 Where to eat in Cabo da Roca?
Are you a foodie? There are amazing restaurants in Lisbon, nor very far from Cabo da Roca. Check out our list of best Michelin star restaurants.
Nearby beaches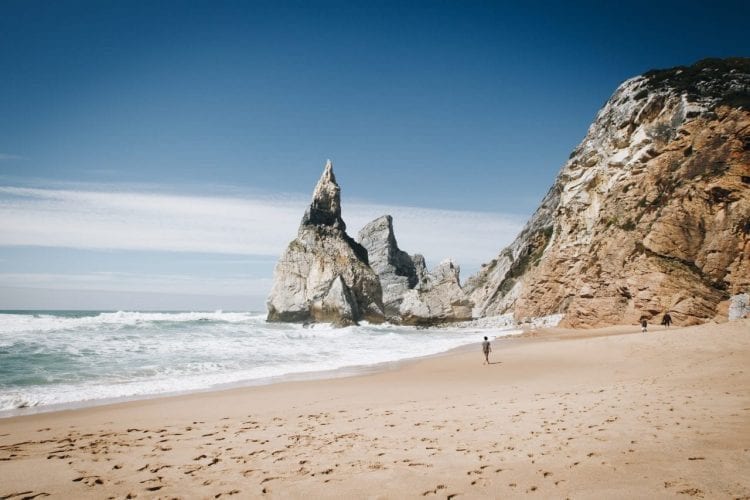 Discover more of Portugal's beaches! Read this guide to the best beaches in Portugal today!
Final Note
Bring a jacket! It is often very windy at Cabo da Roca, and a completely different to temperature to that in Lisbon, Cascais, or even Sintra!