Relocating to a new country without your pet is quite unimaginable for many people and rightly so. We share special bonds with our beloved animals. We know several expats who would like to bring their pets to Portugal but don't know how.
Worry no more!
We will tell you all you need to know and what to do so you can bring your pets to Portugal. Read on!
Bringing your pets to Portugal
Portugal is a very pet-friendly country as most people, both young and old, have pets, especially dogs and cats. There are also lots of parks you can take your pets for walks and exercises.
Unfortunately though, many cafés, restaurants, bars and shops do not allow you to take your dog inside, even if it's a little one.
We will talk about the requirements you will generally need to bring your pets to Portugal, but for more country-specific details especially from outside the European Union (EU), it is advisable to contact a pet relocation specialist in your home country. The current system covers ferrets, dogs and cats to be brought in as pets.
What are the rules regarding bringing pets to EU countries?
There are some important rules to note about the pets you wish to bring to Portugal:
You cannot enter Portugal with more than five animals in total (some airlines only allow two pets to travel with one passenger at the same time, so please check when you buy your tickets);
Your pets must be at least 12 weeks old;
The animal must not be pregnant; and
Owners must arrive within five days of arrival of their pets, or else it is considered a commercial move and you will incur more charges.
EU Countries
The rules for bringing pets into Portugal from countries within the EU is straightforward. For travellers who are from the EU member states, the pet must have a microchip used for identification linked to the pet's passport.
You will also need to have a valid rabies vaccination document showing your pet has been vaccinated.
If your pet has had a rabies booster shot, you need to wait 21 days before travelling.
That's it. Simple, huh?
Ok, but we should mention that at the moment the UK follows these rules, but nobody really knows what will happen after Brexit. Keep an eye on the UK Government website for any updates.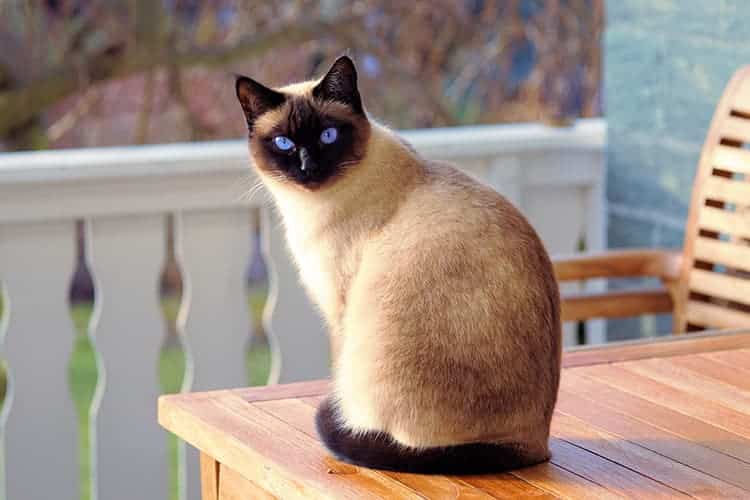 Non-EU Countries
There are three things you will need to bring your pet to Portugal from a non-EU country.
1. Microchip
Your pet must have an ISO compliant chip. Vets in your home country can implant this into your pet. The microchip must be implanted before the administration of the rabies vaccine.
2. Vaccination and blood tests
You will need to show proof of a rabies vaccination of your pet. If it is the first rabies vaccination of your pet, then you will have to wait 21 days after the vaccination before travelling. You can also travel to Portugal with your pet if your pet has a current one-year vaccination (booster).
You may also need to do a blood test for your pet if you are bringing a pet to Portugal from an 'unlisted country'. Please consult the Directorate-General for Food and Veterinary ("Direção-Geral de Alimentação e Veterinária") for more information as the blood test rule usually only apply to dogs, not cats.
3. Health Certificate
A health certificate must be issued by an accredited vet. It shows your pet has had the latest vaccinations and is fit for travel. The health certificate is usually valid for 10 days from the date of issue until the point of entry into Portugal.
Best ways to transport your pets to Portugal
Pets can be brought to Portugal by either ferries or planes. We think the best way to transport your pet to Portugal is by air transportation as it takes less time, especially if you are coming from outside the EU.
Whichever mode of transportation you choose, you will need to get a comfortable cage (following IATA specifications), provide food and water for your pet and make sure you have the pet's passport with you.
If you are travelling on a ferry, you may have access to your pet, but it would not be allowed into public areas of the ship. Some ferries have pet-friendly cabins so that you can take your pet in your room with you. You will need to book these a long time in advance, especially over the holiday periods.
Most airlines check in pets as additional baggage and they are transported as live animals in a special room in the cargo hold.
Only pets that are either assistance dogs or pets small enough to fit into a travel, bag-type, cage under the seat in front of you are allowed to travel in the cabin. You should check with your airline on the maximum dimensions for a cage to put under the seat in front of you as these vary from airline to airline. For example, TAP Air Portugal only allows a maximum height of 17 cm (6.7 inches) which only allows for very small animals to be brought into the cabin with you. If you come from the UK, you will need to put your pets in the special cargo hold regardless of size.
You can fly with TAP Portugal (the flagship carrier of Portugal) to bring your pets to Portugal as they allow pets to fly as checked in luggage. They are very friendly and careful with your animals.
All discount airlines like Ryanair, Wizzair and EasyJet flying into Portugal, do not allow pets at all.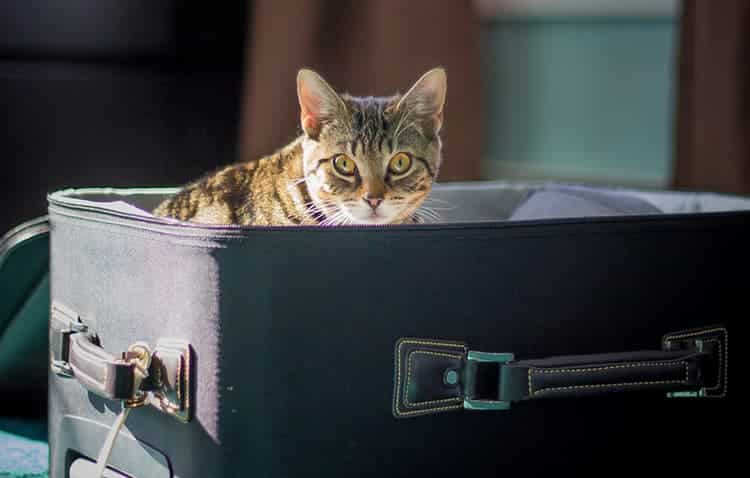 Pet moving services
You may also choose to contact a pet relocation specialist to help you with the process.
Here are some companies that offer pet transportation to Portugal:
Bringing your pets to Portugal by car
The last option is driving yourself through Europe with your pet.
Planning a road trip through Europe with your beloved animal is not too stressful. The most important document you need is the pet's passport showing the vaccines are up to date. Once you have that you should check for pet-friendly hotels or apartments in the countries or cities you will be visiting or making stops in.
There are several ways to find pet-friendly hotels throughout Europe.
They include some of the following:
Booking.com – here you will find hotels or guest houses which allow for pets to stay with their owners. On the website you should check the filter option and select 'pet-friendly' as it will bring up the hotels or guest houses in the location you want that allow pets.
Bringfido.com – it is a pet travel company and their website can be used to find pet-friendly accommodation for pets across Europe.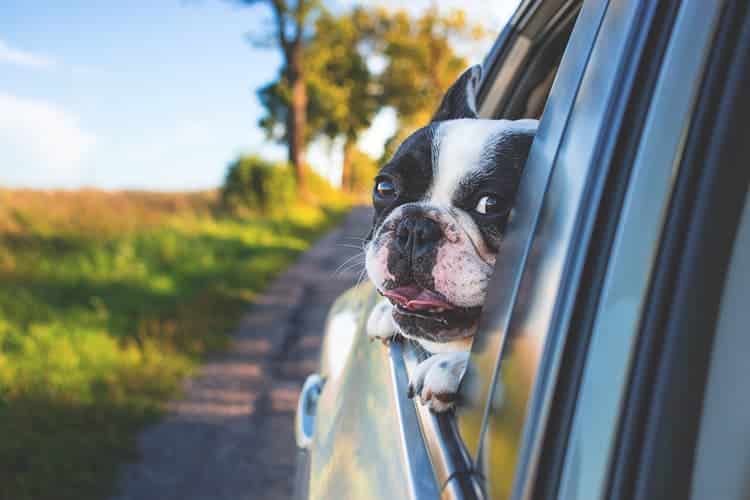 Advice for bringing pets to Portugal
If you're considering bringing your pet to Portugal, it is important you start planning a few months ahead of your intended travel date so you have ample time to get relevant vaccinations, prepare the required paperwork and research airlines or ferries that allow animal transport.
If you are flying, you should be at the airport at least three hours before your flight to go through pet control and your own passport control (make sure you check with your airlines when you book your tickets for all the requirements they need if you are travelling with pets).
You should know that when you arrive at an  airport in Portugal, it may take an hour or so to have the animals brought to you once you collect your luggage.
All in all, remember that your pets are going to be in their cages for a long time so you need to make it as comfortable and stress-free at all times. We have spoken to vets who highly recommend that you do not give drugs or sleeping pills to your pets for travelling.
One last bit of advice: Relax, take your time, bring everything with you and you won't have a problem. Your pets should also be calm if you're calm. Enjoy the move to Portugal!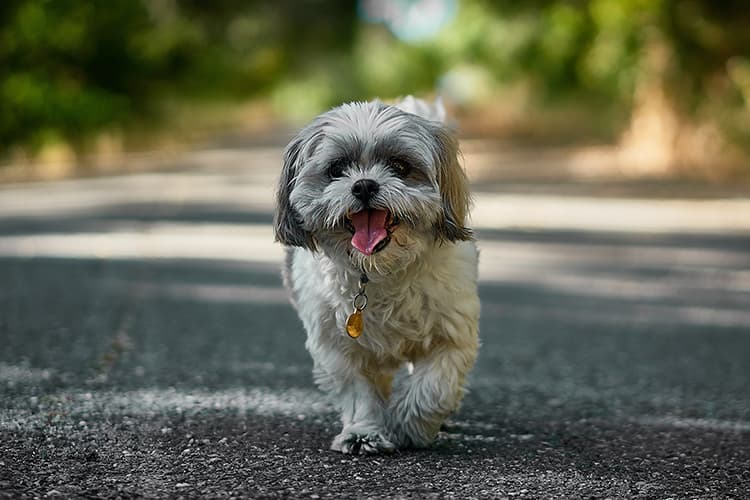 Do you have any experiences bringing your pets to Portugal? Please share by leaving a comment below.
We also invite you to join our mailing list so that we can send you a newsletter once in a while to keep you up-to-date with everything about Portugal.