Summer is here and the first thing that comes to your mind is "I need a vacation!" But where can you escape to that doesn't involve overcrowded sandy beaches?
Today, let's talk about Esposende, the perfect place to escape the crowds.
Esposende Portugal
Have you ever been to Portugal? It is a marine country by nature, but not to its most renowned ports; Lisbon and Porto.
Instead of visiting these two cities, Esposende is a uniquely beautiful place full of seawater and rocks. You're probably thinking:
"Rocks? Why would I want to go to a beach full of rocks?"
Well, let's find out why!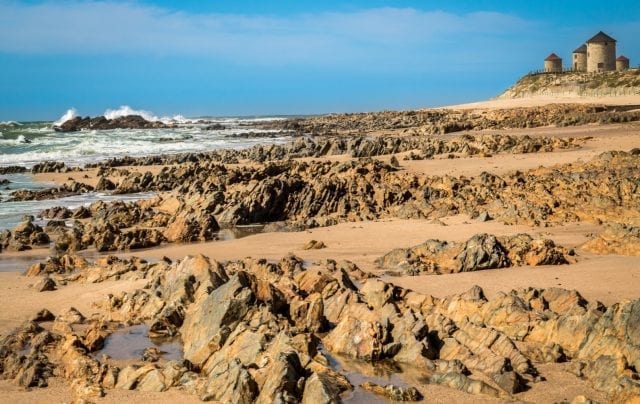 What do we know about Esposende?
Esposende is an attractive resort town that makes a popular destination for beach holidays and water sports.
It's relaxed nature and absence of major tourist attractions is what makes part of Esposende's charm, a place to escape the crowds and have a calm, relaxing break.
Where is Esposende?
If you are thinking about visiting Esposende, it is in the north of Braga, facing the Atlantic Ocean. The city is around 16 kilometers of coast, which is also why it is a natural overlook for people who love to watch the beautiful sunset.
Don't forget that you don't have to stay at Esposende during your vacation, you can also visit Viana do Castelo which is 12 miles away, head to the north of Porto which is 30 miles away; or visit the city of Lisbon which is approximately 228 miles away.

How do I get to Esposende?
Unfortunately, there are no train services from Porto to Esposende. The quickest way is to go by car which will take approximately 37 minutes to get there. If you are not comfortable with driving, there are also taxis available.
However, if you want to go by public transport, buses are also available which will take you from Porto to Esposende. The entire bus trip takes about an hour with only the cost of €7.60 one-way. This is a great idea if you are on a budget, don't feel like driving, or not familiar with the roads.
If you're in Lisbon there's plenty of transportation options for you.
For bus or train services, please check out this website rome2rio.
Weather in Esposende
The average temperatures in Esposende can vary a lot. Even though it can be quite humid from time to time, temperatures can feel nice most of the year, but this is excluding some cold weeks during the winter.
If you are looking for the warmest temperature to visit Esposende, the summer months are August, July and September. The hottest time of the year is generally late August to early September, so it all depends on what suits you best.
But keep in mind that even though summer is warm by nature, it is also a very windy location, especially after sunset. So make sure you take a light sweater to avoid getting chilly.
Things To Do In Esposende
Well, surprisingly, there are several things that you can do when you visit Esposende. You will find that it is a beach resort town where the Atlantic ocean breeze sweeps the pines and the sand dunes.
Esposende has been well developed in the surrounding countryside. You will find the cows grazing in nearby pastures, as well as the wide new roads that run along the seafront.
Top 5 things to do in the beautiful town of Esposende?
1. Go to the Beach
During the summer, you can catch a tourist train from Esposende to Praia Suave Mar, a beautiful beach that is just a few hundred meters up the waterfront.
There is a lot of sand which is often washed by the rolling waves, bathed by the mouth of the river Cavado, to the south.
Like most beaches, Praia Suave Mar is integrated inside the Natural Park of the north coast and is very rich in the landscape and natural context.
For more information regarding Praia Suave Mar, check out this website: www.visitportugal.com.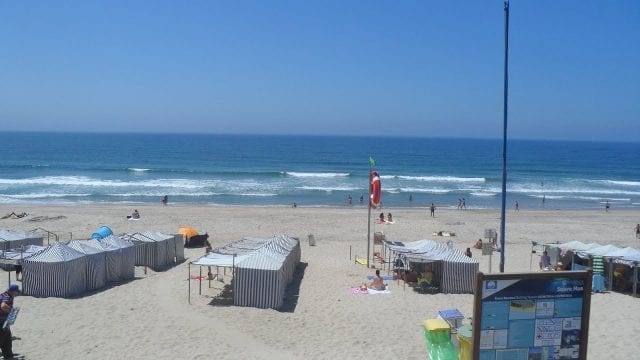 2. Ride the Waves
As you probably already know by now, Esposende is a great place to learn and ride your very first wave; as its beaches have fun peaks and hollow waves that are around a meter high.
Kite surfing is also available with three surf camps in the town. You can visit their websites – Kook Proof, Onda Magna and Element Fish, if you want to take upon an intensive week-long surfing course.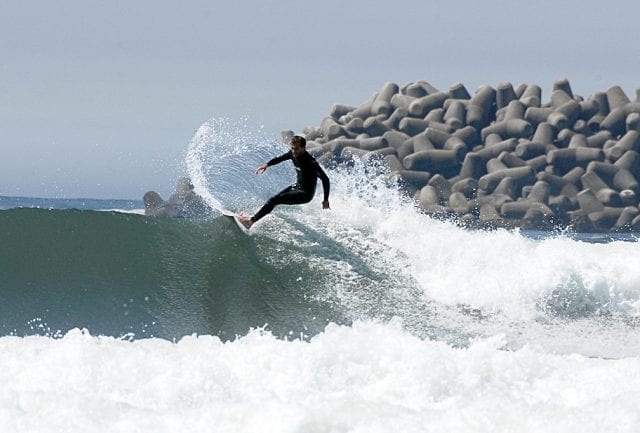 3. Go for a Swim
While Esposende has some of the best beaches, getting into the water can be a little tricky as the ocean water is quite chilly and waves can be too strong.
If you feel like going for a swim this summer, there is a great alternative to the beach. You must check out Esposende's Public Pool Complex. The complex has an indoor pool that generates waves for five minutes every hour. It is also open all year-round.
Outside there are two pools, one for the kids and one where you can get some serious swimming down. Both pools are mixed with saltwater from the ocean. What an excellent way to not miss out this summer!
For more information, check this out: Foz do Cávado swimming pools.
4. Go for a walk through Parque Natural do Litoral Norte
While most of its culture revolves around water, there are certainly other things to do in Esposende that doesn't involve getting your feet all wet and that's going for walks through the natural park.
One of the best things about being in the middle of a natural park is the choice of walks nearby. From nature walks with bird watching opportunities, to walking along the river banks, you will be able to spot some interesting views and maybe even an otter too.
If you hand over your ID at Esposende's tourist office, you can also rent a bike for free. This is the easiest way to get around in the Parque Natural do Litoral Norte, as well as sight-seeing.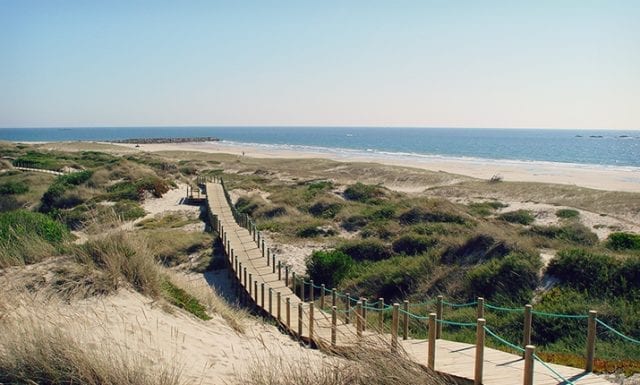 5. Visit a few of the Historical buildings of Esposende
Walking through the town of Esposende, you will find some of the most beautiful buildings that are still standing today from its history. These buildings include the following:
6. Museu Municipal de Esposende
Museu Municipal is the town's spectacular museum, housed in an eye-catching building from the 20th Century. It used to be a theatre called the Teatro Clube de Esposende and was designed in a Beaux-Arts style by Miguel Ventura Terra, who had lots of commissions in Portugal at the beginning of the 20th century.
The Museu Municipal is quite interesting to see, as the galleries recount the town's past, from the Upper Palaeolithic to the Medieval times.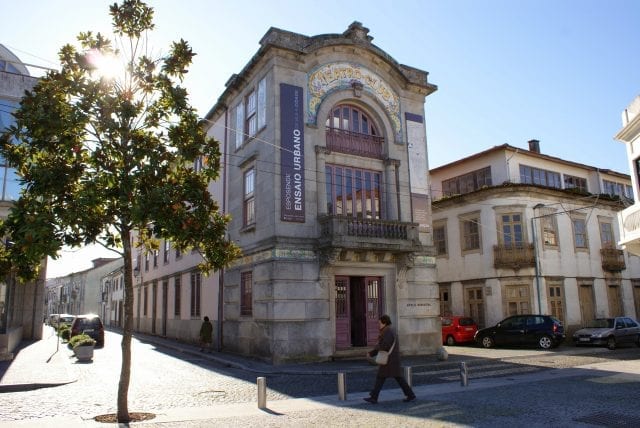 7. Igreja da Misericórdia de Esposende
The Igreja da Misericórdia is a Portuguese National Monument that dates back from the donation of its Crucifixion shrine at the end of the 1600s.
It is a Baroque church located in the historical center, Praça do Município and has been standing since the mid-17th Century.
You will find this building quite beautiful and simple with granite portals. If you go inside the church, you will also find that on the ceiling and the chapel walls, there are panels that represent the messianic prophets, with hardship and workmanship in their faces and clothing.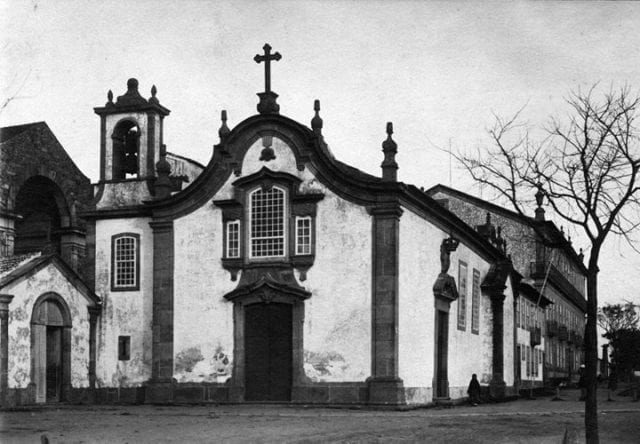 8. Forte de São João Baptista de Esposende
Controlling the mouth of the Cávado since the Reign of Peter II during the turn of the 18th Century was the Forte de São João Baptista, which is a great spot to have a closer look at.
There is a bridge across the estuary beside it where you can get a good view through the corners, and the acute angles of the walls which were built that way to repel cannon fire. Definitely worth a visit!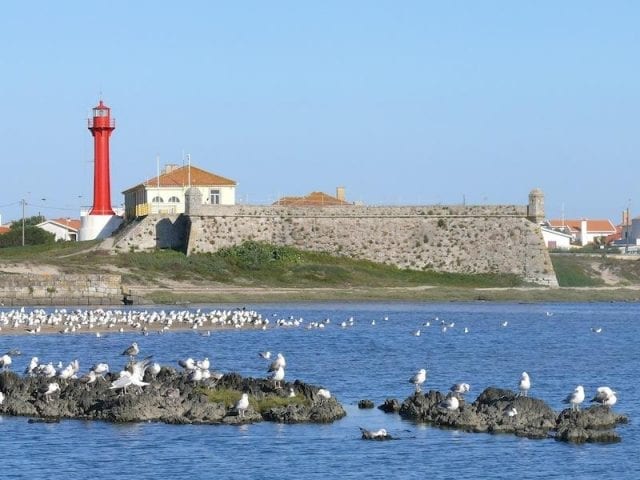 Beaches around Esposende
As I have mentioned earlier, Esposende is known for its beaches and provides excellent conditions as most beaches have blue flags.
Most of the beaches extend along its 16 kilometers of the Atlantic coast, and can often be busy due to water conditions, safety, easy access and amenities.
You will also find good waves including the beaches of Apúlia, Suave Mar and Ofir, which is great for surfers! They love beaches with good weather and lots of waves.
Not only are there beaches, but Esposende also continues to stand out as a destination due to its watersports. There are a number of activities that you can take part in, that will give you the best experience during your stay.
Some of these activities include canoeing, diving, jet skiing, kayaking, kite surfing, surfing, body boarding, rafting, and river tours.
Check out some of the most beautiful seaside destinations, in and around the town of Esposende.
1. Praia da Apúlia
The Apúlia beach, or as they would call it, Praia da Apúlia, is located within the seafront of the Apúlia village and is approximately around 15 minutes drive, South of Esposende.
Apúlia beach is also much appreciated by the surfers due to its windy climate conditions that are verified here most of the time. So remember to bring a jacket especially if you´re planning to stay there for the whole day because it can get quite cold and windy in the late afternoon.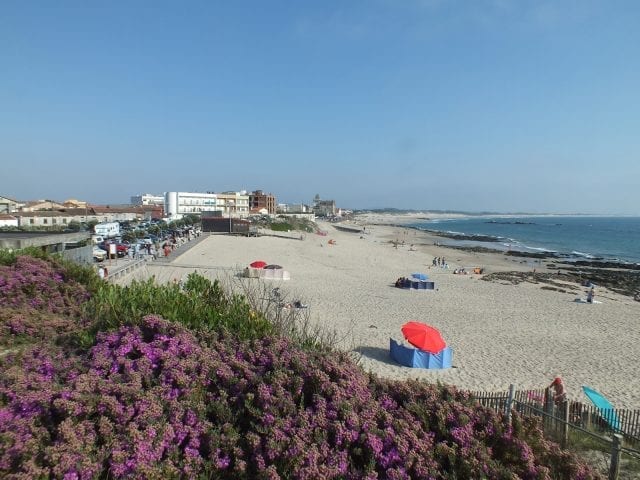 2. Praia de Ofir
Ofir beach (Praia de Ofir) is part of the Litoral de Esposende Protected Landscape and is located on the south of the Cávado river mouth. This beautiful beach is surrounded by dunes and pine trees which covers most of the wonderful stretches of the northern Portuguese coastline.
During the day you will find a lot of people sunbathing in the central section of the beach, whilst surfers head for the big waves that break in the south. You will have an enjoyable time especially with the nightlife at various restaurants, bars and discos that surround the beach. Another one that is definitely worth a visit!
3. Praia da Ramalha
The Ramalha beach (Praia da Ramalha) is ideal for those who are seeking a calmer area without leaving the accommodation in Apúlia village. It is not as packed as the other beaches and is also quite close to the village of Apúlia.
From Ramalha, you can also go to the Apúlia beach. However, whether you choose to go to Apúlia, or stay at Ramalha; both beaches are very similar. Yet, Ramalha has very extensive sand with a well-preserved dune system.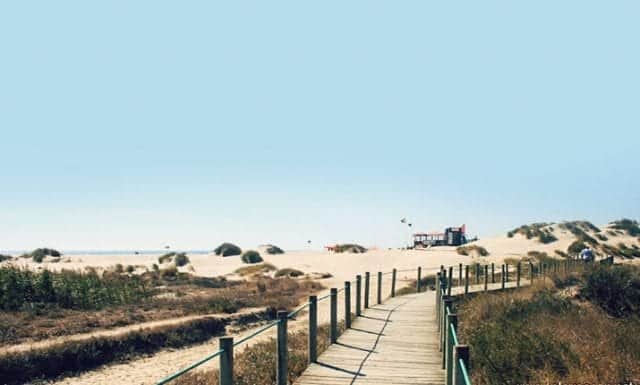 4. Praia de Belinho
This beach is a uniquely-beautiful one with pebbles and rolled stones along the shore. Belinho has extending sand, which is about 2,5 Km and occupies the whole shoreline of Belinho Parish Church.
Despite its uniqueness, Belinho can only be accessed by dirt and cobbled paths, which makes it an ideal spot for nature lovers and those who appreciate quiet places.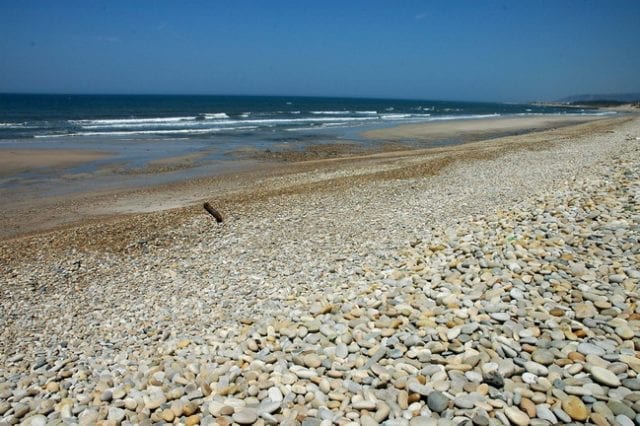 5. Praia de Cepães
The beach belongs to the urban seafront of the locality called Cepães. Like Ofir, the beautiful Cepães beach is part of the Litoral de Esposende Protected Landscape.
One of the unique qualities of this beach is its nearly-white sand which makes this one of the most beautiful beaches of the whole region. With its substantial area of sand, the beach is also flanked by dunes that separate it from the fields.
The waves are known to be strong here, however, Cepães is not recommended for surfing due to the extensive of underwater rocks along the northern stretch.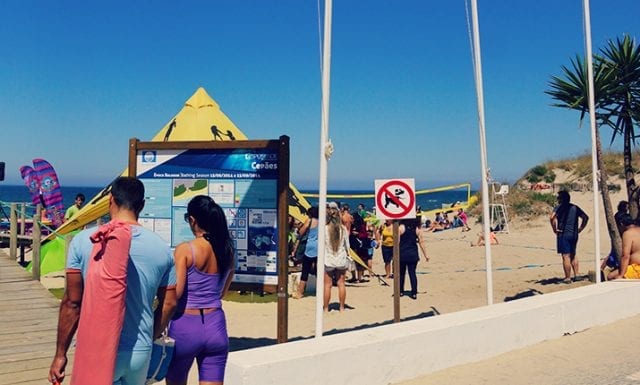 6. Praia do Norte
Praia do Norte is a renowned beach that is located in Nazaré. It is famous for its great conditions of surfing, such as its giant waves that were listed in the Guinness Book of Records for the biggest waves ever surfed.
The sea can be quite rough and dangerous for swimming but is much appreciated by the surfers who find the waves spectacularly amazing.
The beach looks great with dunes that preserve the original vegetation. But I wouldn´t recommend it if you are only planning to go for a swim, or if you are a beginner at surfing.
Despite it being listed in the Guinness Book of Records, Praia do Norte is not a supervised beach and its feel can be a little wild.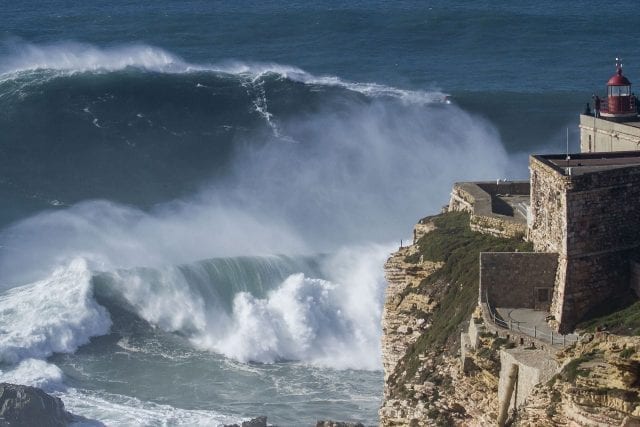 7. Praia de S. Bartolomeu do Mar
The São Bartolomeu do Mar Beach offers a great mix of sand and pebbles, which is quite common in some of the beaches in this region (Praia de Belinho, for example).
The biggest highlight of São Bartolomeu is its religious symbolism that has its peak on the amazing Procession in homage to São Bartolomeu do Mar (Saint Bartholomew's of the Ocean).
In August, do not miss the so-called "holy bath!" The Holy Bath is a tradition that takes place yearly on the 24th of August, and aims "to get rid of the evil eye".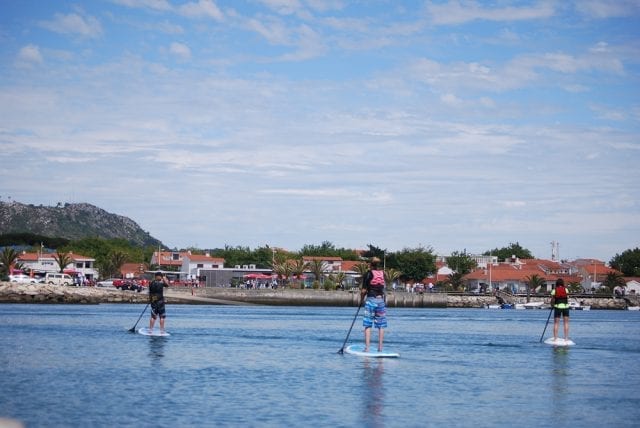 Hotels in Esposende
Esposende is a wonderful little town, full of characterful beaches and historical attractions. The accommodation all depends on what accommodation suits your needs and what is your overall budget.
This guide will detail the best hotels and hostels in and around Esposende. For bookings, check out the hotels' website, or go to www.booking.com.pt.
1. Hotel Suave Mar
According to TripAdvisor, Suave Mar is a 4-star hotel. It is greatly located in the city of Esposende, next to the mouth of the river Cavado and has easy access to the beach, as well as the natural environment.
Suave Mar has approximately 70 rooms, including 11 suites. All rooms and suites are equipped with an en-suite bathroom, a telephone, a minibar, a safe and satellite TV.
Not only that, hotel guests can enjoy a tasty meal at the restaurant, as well as a drink at the bar, a nice outdoor swimming pool, a tennis court, a games room for the children and family, and a gym. There is also free car parking, a garage, and 24-hour reception service. You can book it here.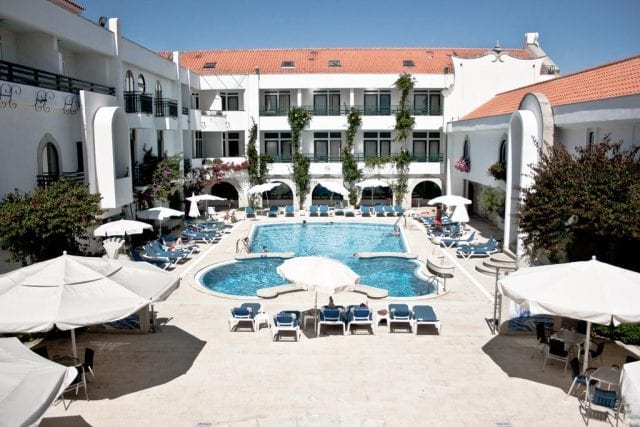 2. Hotel Parque do Rio
Parque do Rio is a 3.5-star hotel, according to TripAdvisor. It is another hotel that is situated near the Cávado river and is one of the most beautiful hotels this region has to offer.
With a 70's vibe, Parque do Rio is surrounded by an extensive pine forest and private gardens. The hotel has 32 rooms that are all equipped with bathroom, central heating, LCD TV and a private balcony. You can book it here.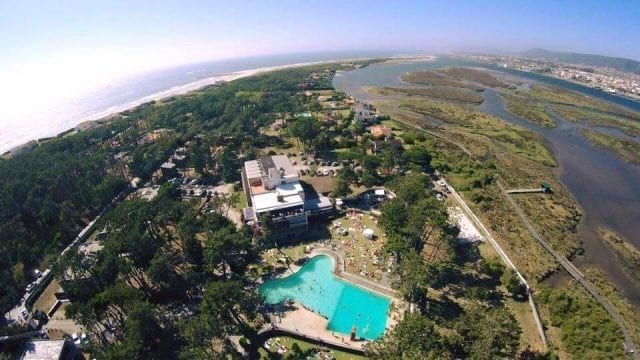 3. Axis Ofir Beach Hotel
According to TripAdvisor, the Axis Ofir Beach hotel is also rated 3.5-stars. The family-friendly hotel brings the best of Esposende to your doorstep, with rooms that offer great amenities such as a refrigerator, a minibar, and air conditioning.
During your stay, you won't have to worry about using your phone data as there is free WiFi offered by the hotel. Sounds great so far?! Indeed it does. 
Axis Ofir also features room service to help make your stay much more comfortable and enjoyable. There is also a swimming pool available for you and your family, as well as free breakfast and free parking. Book it here.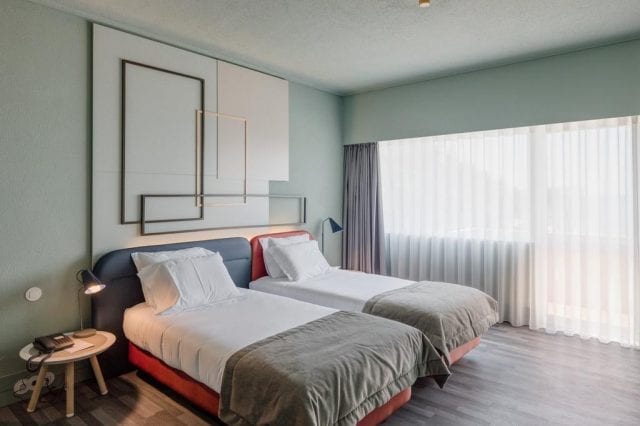 4. Apúlia Praia Hotel
The Apúlia Praia hotel is also rated 3.5-stars, according to TripAdvisor. What's great about this hotel is that it aims to make your visit as relaxing and enjoyable as possible. Just like any other hotel, perhaps!
Apúlia Praia offers a great array of room amenities including bathrooms, air conditioning, free WiFi, a golf course, room services and even a 24-hour help desk.
Not only does it offer free breakfast, but there is also a coffee shop and an on-site restaurant available. And don't forget its easy access to the beach. There is no doubt that you will continue to come back year after year! You can book it here.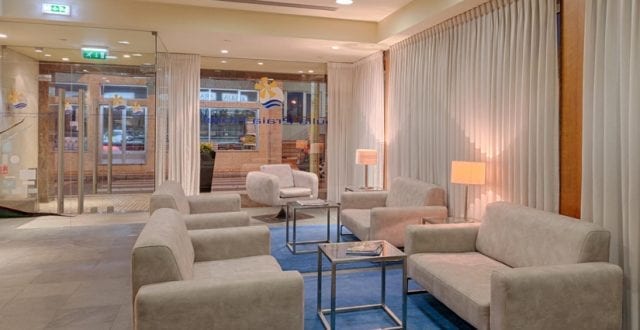 5. São Felix Hillside and Nature Hotel
Something a little fancier is the São Felix Hotel Hillside and Nature which is rated at 4.5-stars, according to TripAdvisor. This hotel is located in Póvoa de Varzim, which is south of Esposende.
São Felix is situated in a place with natural characteristics (hence its name), its charm and excellence turn this comfortable hotel into a place of reference.
At São Felix, you will enjoy its spectacular view of the surrounding region, as well as free high-speed internet, a beautiful swimming pool, free parking, free breakfast; and the easy and fast access to towns, bars and business within the region. You can book it here.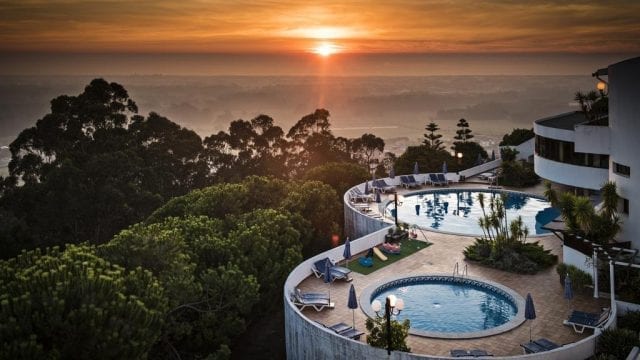 Best hostels in Esposende
1. Esposende Guest House
Situated within the town itself is the Esposende Guest House, which unlike most guesthouses, offers a beautiful sun terrace and views of the river.
According to TripAdvisor, Esposende Guest House is rated at 4.5-stars and features free Wi-Fi throughout the whole property, as well as a shared kitchen and free bikes to use which makes it handy to go for a ride and explore the town of Esposende.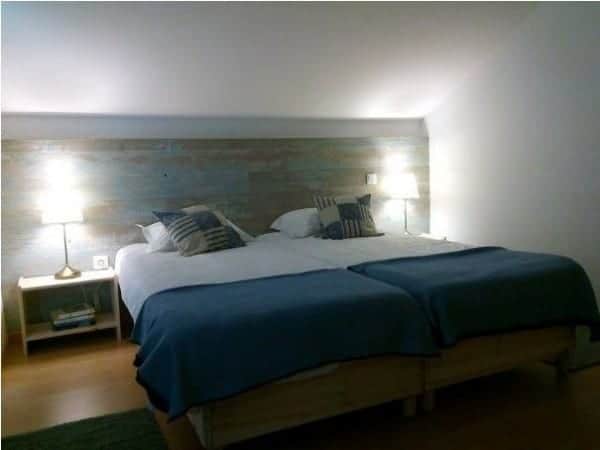 2. Aguçadoura Guest House
The 5-star rated Aguçadoura Guest House is not really part of Esposende, but also not too far. The guest house is located on the beachfront in Aguçadoura, a 20-minute drive away from Esposende.
Aguçadoura is quite simple yet comfortable and comes with a shared lounge, free Wi-Fi, and a shared kitchen. Despite its 5-star rating, I wouldn't recommend for a family of four due to space and privacy. However, this is perfect for a young couple who are planning for a short stay in the area.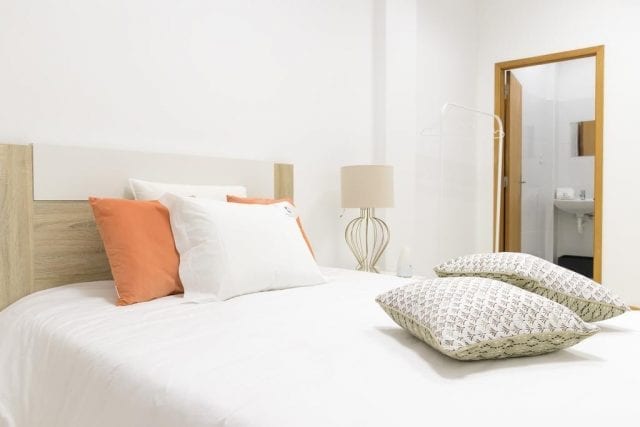 3. InnEsposende Sports Hostel
InnEsposende Sports Hostel is a newly renovated hostel that has been completely refurbished.
The hostel is rated at 4.8-stars and comes with 9 rooms, 8 bathrooms and 32 beds; all of which are new.
Not only that, it comes with great amenities such as free parking, free high-speed internet, free breakfast, easy access to beaches, as well as children-friendly and family-friendly activities.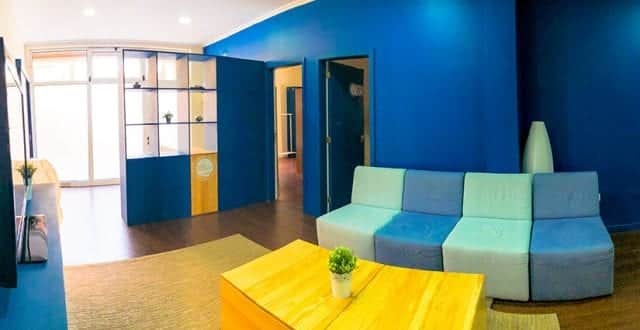 4. In Barcelos Hostel and Guest House
In Barcelos Hostel and Guest House is located in Barcelos, a city in the Braga district, and is rated 5-stars, according to TripAdvisor.
The hostel features a beautiful terrace and a shared lounge area, as well as a fully equipped kitchen.
Just like other hotels and hostels, all rooms have air conditioning, a TV and a private bathroom.
Some rooms are also equipped with a balcony. The hostel also provides a free continental breakfast or buffet breakfast.
Great deal, don't you think?!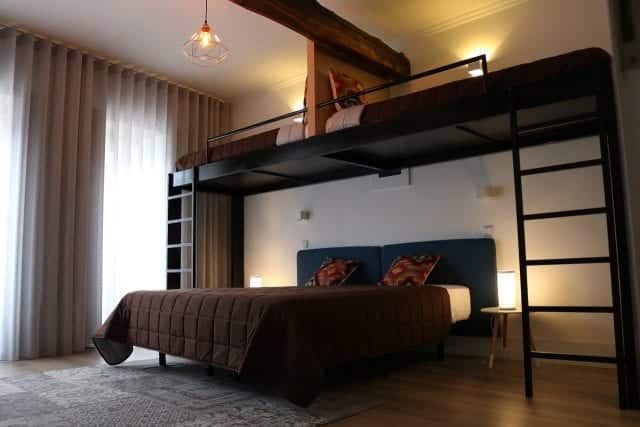 5. Eskama Hostel
Eskama Hostel, rated at 4.5-stars, offers a wonderful terrace, rooms with free Wi-Fi, a shared kitchen, and a shared lounge for guests.
Even though it is rated at 4.5-stars, this hostel is quite simple. On the bright side, you wouldn't have to travel far as it is located well within Esposende.
During your stay, you can also enjoy activities in and around Esposende, such as hiking and surfing.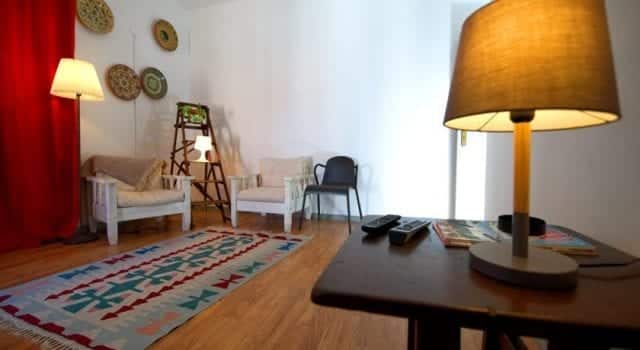 Restaurants in Esposende
Considering that Esposende is a small town, there are several restaurants in and around Esposende that serve any dish to suit your taste. Anything from traditional Portuguese food, vegetarian and European cuisines.
Check out our top 5 restaurants based on the reviews on TripAdvisor.
1. O Vermelhinho Food and Drinks
O Vermelhinho Food and Drinks is a 4.5-star Café restaurant that serves European and traditional Portuguese cuisines.
According to reviews on TripAdvisor, the staff are quite accommodating, friendly and polite.
The restaurant is a great place to sit and relax, and enjoy its high-quality food. 
2. A Lareira
A Lareira is a 4.5-star rated restaurant that serves up Mediterranean, European, Barbecue and Portuguese cuisines.
According to TripAdvisor reviews, this one may be a bit expensive, however, there is a wide variety of dishes to choose from, and the service are quite attentive throughout.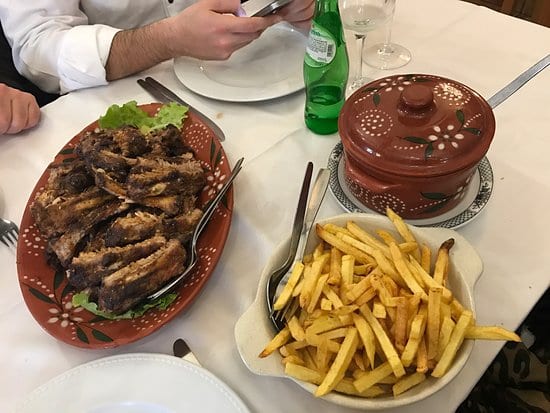 3. Restaurante A Cabana
Another 4.5-star restaurant, the Restaurante A Cabana offers Mediterranean, European, Portuguese and seafood dishes.
According to its reviews, this restaurant is the best seafood restaurant in the area with great service, a casual and cozy feel; and traditional food at reasonable prices.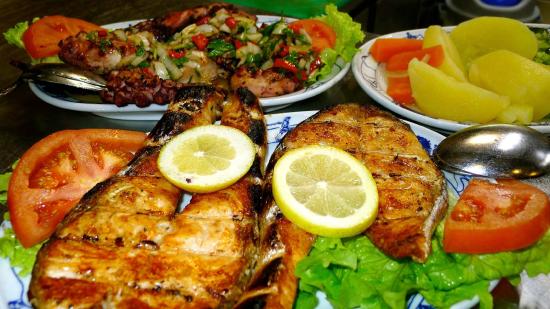 4. Pizzeria di Pappi
Pizzeria di Pappi is a 4-star Italian restaurant that serves delicious pizzas and other Italian cuisines. This restaurant is the real deal when it comes to Italian food and pizzas.
All pizzas and pasta are freshly made by two Italians who are passionate about their cuisine.
The staff is very friendly and attentive when it comes to service. They also speak English really well.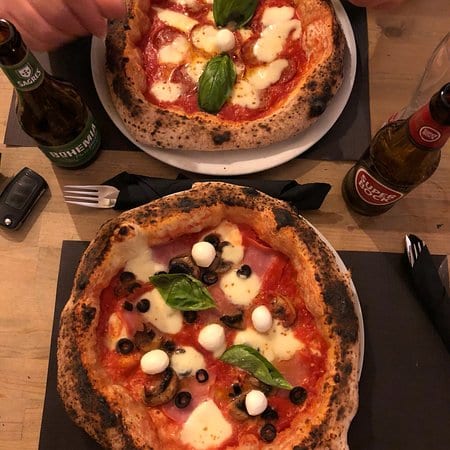 5. Sra. Peliteiro
Sra. Peliteiro is a 4-star restaurant that serves up local cuisines, as well as Mediterranean, European, Portuguese and healthy dishes.
The restaurant setting is quite beautiful, situated on a golf course that is no longer used but very well kept. According to reviews on TripAdvisor, the food is great, the staff is friendly and the vibe of the restaurant is chill and relaxing.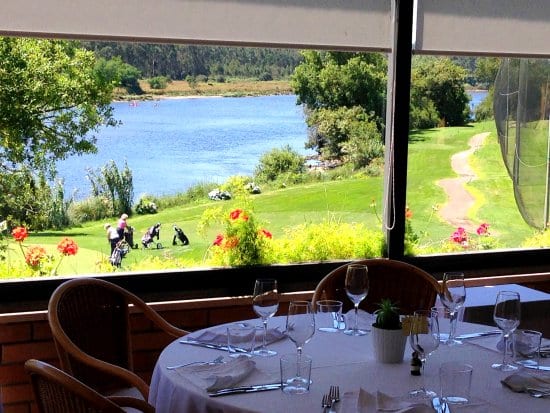 Food in Esposende Portugal
1. Arroz de lampreia (lampreia rice)
Do you ever get bored of eating the same dishes? Do you like trying new things?
Well, you´ve come to the right section.
Arroz de Lampreia is a typical dish from the North of Portugal, and in this case, Esposende. Lamprey is a type of fish that has caused a sense of disgust in many people due to its similarity to a snake. 
The fish is cooked in an interesting way with rice, and becomes the main ingredient of this meal. Would you dare to try this?

2. Polvo da Pedra à Esposende
In Esposende, octopus, or as the Portuguese would call it, Polvo, is a common ingredient that can be found in several traditional Portuguese dishes.
Most restaurants would offer traditional dishes of octopus, using the name "Polvo da Pedra," as it is rich in nutrients, proteins, vitamins and minerals, and especially iodine. The dish is presented as an "identity plate" of the county, and is mixed with local vegetables such as potato, peppers, tomatoes and greens.

3. Clarinhas de Fão
Just like Lisboa's famous Pastel de Nata, people in Esposende have their favorite sweets too. That is the famous Clarinhas de Fão.
If you are in Lisbon, you probably wouldn´t have tasted these. Clarinhas de Fão are regional sweets that are made of egg yolks, pumpkin squash and sugar. A crispy thin crust surrounds the deliciously creamy filling, making this dessert into something that is truly unique and irresistible. Are you craving now?

4. A glass of green wine
Across the city of Esposende, you will find that this is one of the biggest wine producing regions in Portugal for green wines (known as Vinho Verde). In addition to this, Esposende has a few wine-producing farms that are called the following: Quinta São Cláudio, Quinta de Góios and Quinta de Curvos. You can read more about Green Wine Farms in Esposende here.
So, why green wine? Well, it is a natural reflection of the geographical area between the sea and the mountains, therefore, it has an intimate connection of natural factors. The vines grow in fertile, granite soils from craggy mountain peaks, through to the valleys that sweep down to the sea.
Don't be surprised by this, but green wine suits all kinds of occasions such as a nice sunny picnic, served with a restaurant meal, or a romantic night in.
No matter what the occasion is, green wine is the perfect beverage. It even compliments salads, fish, seafood, vegetarian dishes, citrus sauces, Asian foods and grilled sardines.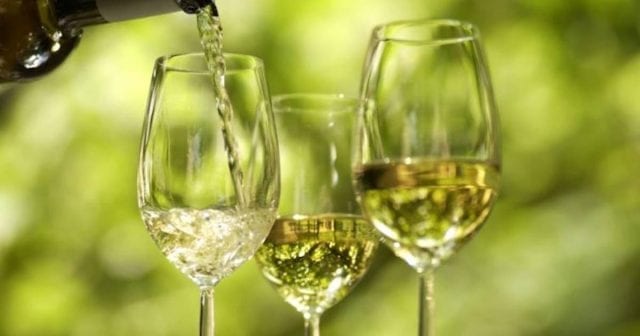 Why should I visit the city of Esposende in Portugal?
You are probably thinking "Why Esposende? Out of all Portugal, why should I go here?"
Well, even though the town of Esposende is not part of the international tourist trail, nor would you find it mentioned in any guide books; I honestly think that this town deserves a visit, especially if you are passing by.
To sum it up, this is a great place to see especially if you love nature and don't like being in crowded cities. Despite all the rocks at the beaches, the town of Esposende itself is pleasantly provincial in appearance and has some very attractive squares. So book your flights, book your accommodation, and visit Esposende this summer!