Even the most seasoned visitor to Portugal can lose a bag, have a flight cancelled unexpectedly, or sprain an ankle while walking on slick calçadas.
Nobody wants to deal with these mishaps, but as a smart traveler, you can prepare for the unexpected. Consider adding travel insurance to your Portugal plans, and you'll be better equipped if something does go wrong.
Why is travel insurance to Portugal important?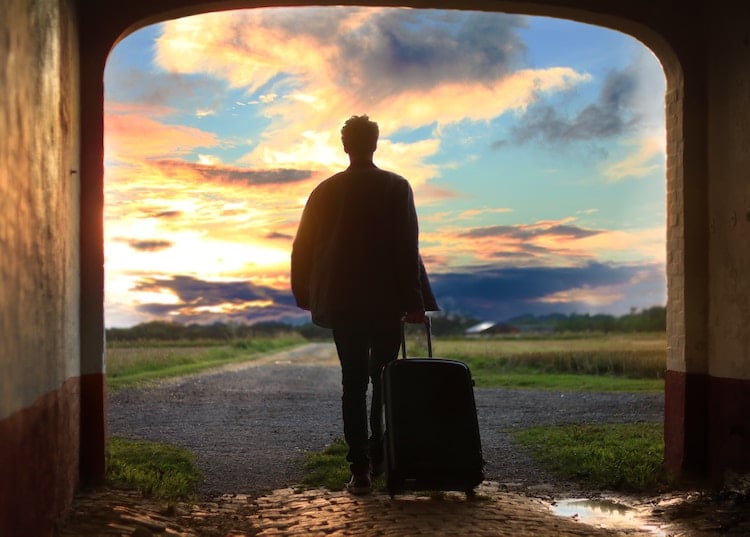 Whether you're from the EU, US, or anywhere else, travel insurance can salvage a vacation gone sideways. Non-EU citizens in particular should consider having a travel insurance policy.
And depending on your home country, you may need a tourist visa to enter Portugal. If so, you must have travel insurance in order to get that visa.
Not sure if you need a visa to visit Portugal? Learn more about travel visas here.
Read on to learn more about travel insurance, including:
Who should have travel insurance?
What is medical travel insurance? Is it different than trip insurance?
Who has the best travel insurance?
How much does it cost?
When should you buy it?
What does travel insurance cover?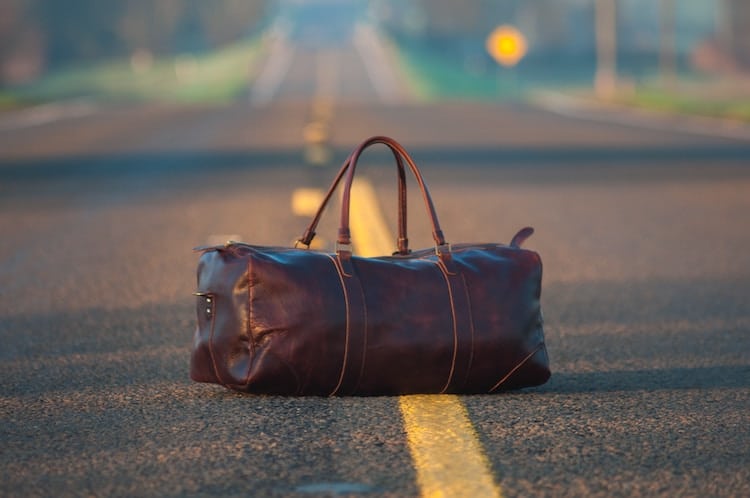 Travel insurance is intended for vacations or short-term travel, not for people moving to Portugal permanently.
You might hear the terms "medical travel insurance" or "health travel insurance." These are policies that cover urgent medical care while you're on vacation.
This is different from travel insurance policies that cover trip interruption or cancellation, for example, but not medical. There are plenty of policies that cover both, however.
Depending on your needs, and your policy, travel insurance helps pay expenses related to:
Lost baggage
Delayed or cancelled flights
Cancellation of an entire trip
Loss of personal property
Loss of travel documents
Emergency medical coverage
Personal liability (in case of accidents involving other people or their property)
One important detail: the travel insurance we review below is not exactly the same as visa travel insurance.
For an in-depth look at visa insurance, along with recommendations, click here.
Can't I just use my European Health Insurance Card (EHIC)?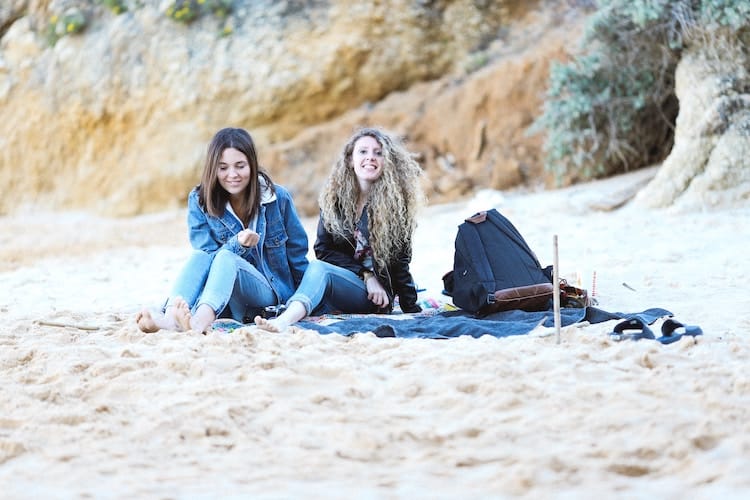 For EU citizens, the answer is yes — with a caveat. As an EU citizen, the EHIC entitles you to free or discounted medical treatment in any EU country or Switzerland.
Your EHIC is a good safeguard for medical care. However, it has gaps that travel insurance can help fill.
With just your EHIC:
You're not covered if you have valuables stolen or damaged
You won't be reimbursed if you have to cancel a trip
There's no personal liability coverage
That's the beauty of travel insurance, really. You can get a plan that covers lost bags or cancelled trips, for instance, without paying for medical coverage.
You just have to shop around. Luckily, we've done the research for you.
Can I buy travel insurance online?
Absolutely. There are a number of factors that will affect the cost of your travel insurance, like age, total trip cost, length of stay, and whether you're solo or with your family.
Three providers with excellent reputations are:
• [ins-axa]
• [ins-worldnomads]
• [ins-hccmis]
• [ins-schengen]
AXA
AXA offers travel insurance with a number of options. Depending on the plan, you can have a policy that covers everything from emergency medical care to lost rounds of golf.
The quote generator was easy to use, too. We looked up cost estimates for a 44-year-old woman traveling solo. Our sample person plans to travel from California to Portugal for a-two week vacation, with a trip cost of $2500.
The four plans offered by AXA were:
Silver:
Silver covered the basics, including trip interruption, missed connections, baggage delay, and emergency medical treatment. As you might expect, the coverage levels are lower than on the Gold or Platinum levels. Still, this looks like a solid option.
Gold:
At the Gold level, you have higher reimbursement limits than with Silver. Plus, there's the addition of non-medical emergency evacuation (natural disasters, for example). It also has optional riders for auto collision or pre-existing conditions.
Platinum:
As expected, Platinum is very similar to Gold, but with significantly higher limits. Platinum is the only AXA plan we saw that offers payment toward pet boarding if your return is delayed. It also covers lost golf or ski days, if you're into that sort of thing.
Adventure:
If you're a skier, diver, or other sports enthusiast, the Adventure package might be just what you need.
Adventure is tailored specifically to travelers who like skiing, diving, golfing, or other active pastimes. This is the only AXA package that includes search and rescue coverage.
You might have noticed that our estimate for Adventure is less than for Platinum. That's because the Adventure package actually has less coverage in certain areas than Platinum. It's only a good choice if you're definitely going on an active vacation.
Click in the link to estimate costs for your specific trip: [ins-axa]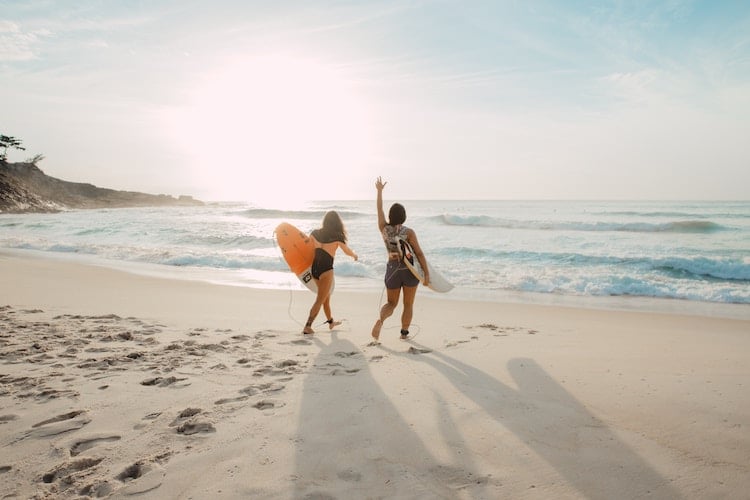 World Nomads
World Nomads is a travel insurance company that specialize in policies for backpackers or active travelers.
Standard offers lower coverage levels overall, but still covers risks related to a huge number of active sports. Want to go white water rafting, deep sea fishing, or mountain bike riding? They can help.
With Explorer, you get into more "extreme" activities, such as cliff diving or hot air ballooning.
Our fictional 44-year-old California woman wants to take a two-week vacation to Portugal. She was offered two plans: Standard and Explorer.
Both had solid coverage, including:
Emergency accident, sickness and dental costs
Hospital costs
Repatriation
Trip cancellations, interruptions, and delays
Lost or stolen baggage and personal effects
World Nomad's Standard plan was priced at €71 ($79), and Explorer was €128 ($142).
To see your own quote, click in the link:[ins-worldnomads]
They'll ask for your country of residence, the country you're traveling to, age, and dates of travel.
HCC Medical Insurance Services
HCC Medical Insurance Services offers an international travel insurance that works for citizens from all over the world.
One of the best is Atlas Travel Insurance. For the same 38 year-old from New York travelling to Portugal for two weeks in summer, it will cost about $38 (for worldwide cover, not just Portugal).
This policy covers:
$2 million maximum coverage;
Emergency dental;
$500 for lost checked luggage; and
Emergency medical evacuation.
Click at the link for your specific trip to see how much it will cost : [ins-hccmis]
HCC Medical Insurance Services also offers travel insurance for Seniors but there is NO age limit! It will rate the cost based on the age you enter. But if you're over the age of 70 or 80, the limits of coverage decrease, which means that unfortunately you'll have to pay more than a younger person for the same amount of insurance.
The good news about this company is that you can buy your travel insurance even if you already started your trip, you don't have to be at home, or in your country to buy this travel insurance or to extend your existing policy.
Schengen Travel Insurance
If you are looking to travel in the Schengen Area, AXA offers a specific travel insurance for Europe.
The insurance guarantees a coverage of up to 100,000 € in the Schengen Area countries (including Liechtenstein, San Marin, Andorra, Monaco and Vatican). It covers expenses linked to emergency medical care, hospitalization, sanitary repatriation, or death.
In addition, AXA Schengen insurance policy is conveniently accepted with European VISA applications.
To get your own quote, click in the link: [ins-schengen]
Looking for inspirational places to go in Portugal? Check out Top 7 Portugal Holiday Destinations.
How do I file a claim and get reimbursed?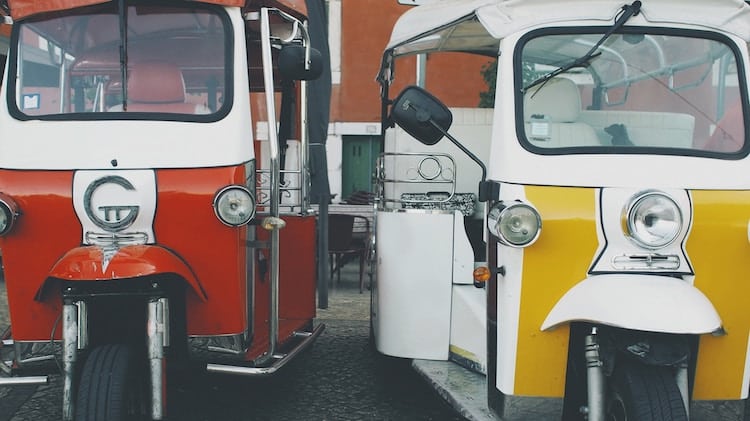 Let's imagine that something has happened; you've lost your train ticket and had to buy another. In order to file a claim, make sure that:
The policy you have covers that sort of loss
You file your claim right away, within any time limits your insurer has set
You can show proof of the expenses you've incurred
That proof is the most critical part of your claim, by the way. If you are asking for a refund of medical costs, for example, you should submit the doctor's bill.
If your luggage was stolen, you can show documentation that you contacted the police immediately.
Had to cancel your trip? Make sure that the reason for the cancellation is covered by your plan. Common reasons are an inability to travel due to illness or jury duty.
Once you've followed through with your claim, most insurers will process your refund within a month to six weeks. If it takes longer than that, ask your insurance company what's going on.
In case of emergency
Keep in mind that while you're enjoying Portugal, you can always call 112 in case of an emergency. This is Europe's version of 911. It's free and it will put you in contact with the closest police station.
So, when should I buy travel insurance to Portugal?
Our recommendation is to purchase your travel insurance policy as soon as you've booked your flights and accommodations, just in case you need to cancel for some reason.
Sign up for our newsletter for all the latest tips and advice for visiting Portugal. 
Do you have any questions for us about travel insurance to Portugal? Ask us below.