Do you want to hear what real expats say about living in Portugal? What they really think?
Our readers have shared their experiences with us and over the next few months, we will share their stories. This week, we spoke to Jean who lives in Lisbon. This is what she had to say.
An interview with an expat: Meet Jean Serrazanetti
When did you first move to Portugal and what made you want to live here?
We moved to Portugal in the summer of 2017. We (my family and I) took a long hard look at Portugal before we made the final decision and decided to move to Lisbon. We explored the country for almost two years!
It was an exciting step to come to a country of which one is not a native. It was going to be a great way to develop personally. Portugal is an extraordinarily great country with its beautiful beaches and historic cities. I can see why these are the reasons why Portugal is such a popular destination for expats.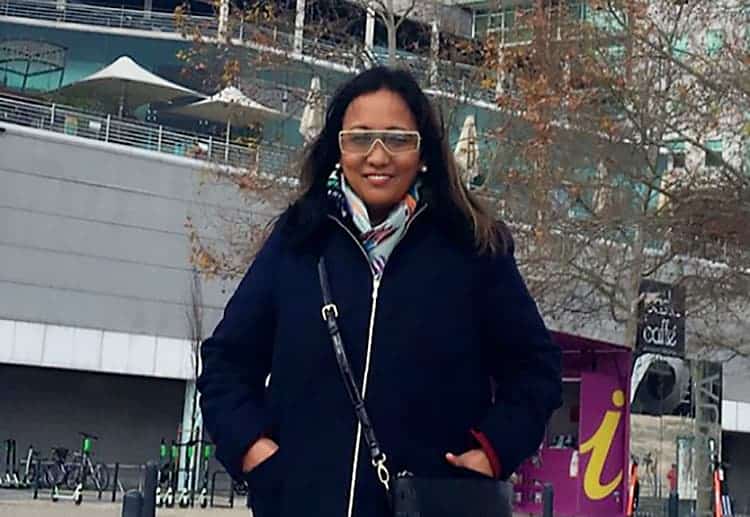 Where did you come from?
It's been 11 years since I left my homeland, the Philippines. When I moved away, I went to Italy, where I didn't know a single person. The country now holds some of my greatest friends and has provided me with life-long friendships that I didn't even know were possible to have.
The hardest part of leaving Italy was giving up our Italian "dolce vita" (great life), it was exciting and scary.
Where do you live and how did you find the moving experience?
I live in Lisbon and living here has been an odd and remarkable way of my life. I had a really good idea of what to expect though, and my expectations were pleasantly met. It has been a blessing to me and to my family to live in Lisbon, because the cost of living is comparatively very cheap and especially because we were already used to southern European prices.
What do you do in Portugal for a job/study/living?
I'm an event planner. Having the event planner attitude, I go after what I like and I appreciate every event that takes me near or far.
I am already doing what I wanted to start doing in Lisbon. I grab every opportunity that pops up on the job boards and I've been lucky to do some really big events. For example, after a few months of living here, out of the clear blue sky, I got a chance to organise the "first" Filipino fashion show (Fashion and Music 2018) which was telecast by ABS-CBN television's "Balitang" Global (the Philippines' largest entertainment and media conglomerate!).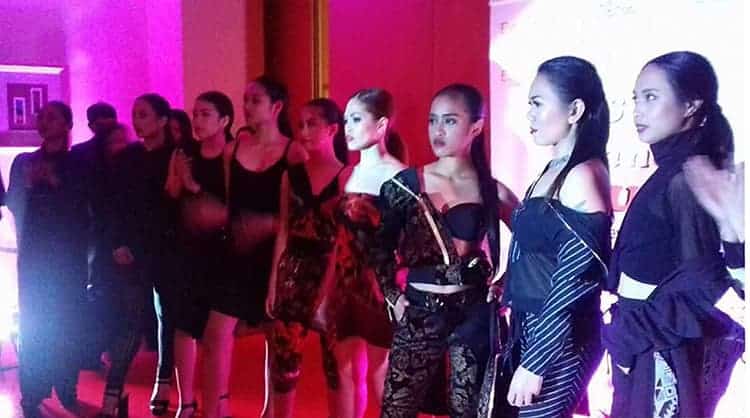 I am also a freelance copywriter which gives me the potential opportunity to work from anywhere, while exploring the world. I'm so happy to have the opportunity to write and I look forward to starting my adventures with all sorts of companies.
What do you like most about Portugal?
In Portugal you will find the right opportunities to excel and exceed your expectations. Portugal pushes diversity and values its multicultural attitudes. It has an incomparable culture and a beautiful coast on the Atlantic with golden shores and breathtaking landscapes.
It's no wonder that, this amazing country is making its name in the tourism industry and is one of the top destinations in Europe. I think Portugal is very safe overall with a low crime rate, and even when you are in an isolated neighbourhood, there is no risk of mishaps. I think we should trademark Portugal as the "hidden gem of Europe".
What do you dislike about Portugal?
Having to wake up every day to the Lisbon view was one of the most amazing experiences of my life in Portugal. Portugal is one of the cheapest countries in western Europe to live in, but Lisbon has been growing so much over recent years and is becoming more costly, more than the average person can afford. Accommodation, in particular, in Lisbon is pricey. I think it's simply because demand is greater than supply.
What areas have you travelled to and what was your favourite?
Parts of north America and Canada had unending pleasure for me. I've also explored some parts western and eastern Europe and the best Asian countries.
There are many places I like the best, but I haven't been all over the world, so I cannot give you just one favourite. There is one particular country which I would never forget because of its beautiful white sandy beaches, bath-temperature water, and fabulously friendly people: The Philippines will forever be in my heart. I have the best memories from there and I might be biased, but I am Filipino.
What was the most helpful tip you received about Portugal?
The main piece of advice I received is that, if you do decide to come to Portugal, rent for at least six months or more before you think of buying anything.
Portugal is the perfect place if you have little tolerance for cold weather in winter. It's still a way more bearable climate compared to other European countries. It ticked all the boxes and that holds everything we had been looking for in a home.
Was it easy making friends in Portugal?
Once you start to understand the culture, you're exposed to a new way of living and it's an eye-opener. The Portuguese are usually friendly to foreigners. Thank you social media and especially Facebook!
After a few months living in Lisbon, I met some wonderful people and joined a close-knit Filipino-Portuguese community ("kababayans").

What do you think of the Portuguese?
The Portuguese are remarkably good English speakers, so you'll rarely have any trouble communicating, especially with the younger generation who learned English from an early age. I love the Portuguese and their very down-to-earth, no gabble attitude. They are warm people, polite, helpful and are usually open to change.
What would you say to someone who was thinking about moving to Portugal?
To go on a walk around the neighbourhoods and see what the amenities are. Talk with a local realtor who comes recommended.
If you prefer a more rural life, there are many villages and towns that meet this need. A good urban life is in Lisbon, and the coast just outside of Lisbon offers a route to everything. If you're an EU citizen, everything you do is easier!
If you could do it again, what would you do differently?
Nothing. I think living abroad is essential. Without all the experiences, challenges and lessons I've learned in new cultures, I wouldn't be the person I am today.
It's helped me grow.
If you would like to share your experience, get in touch with us in the comments below and we'll arrange an interview.