The Stadium of the Dragon ("Estádio do Dragão") is home to one of the most illustrious football clubs in Portugal – FC Porto.
If you do not know, you should know that football is a religion in Portugal and probably even considered a national sport. The Portuguese are very passionate about football and are die-hard fans of their respective club sides and the Portuguese national team.
A bit about Futebol Clube do Porto (FC Porto)
If you have heard of Bobby Robson or José Mourinho, there is a chance FC Porto would have been mentioned in that conversation. They are both iconic managers who have their names hedged into the history of Futebol Clube do Porto.
FC Porto is one the most popular football clubs in Portugal. It was founded in 1893 by António Nicolau d'Almeida, an Oporto wine trader. They were the first side to be crowned league winners in the 1934–35 season and have gone on to amass a record number of titles (36 titles) of any Portuguese team.
They were also the first Portuguese side to win a treble in the history of Portuguese football under the stewardship of José Mourinho.
FC Porto continues to dominate Portuguese football as they have been champions of Portugal over 20 times and are one of best three teams in the country, colloquially called the 'big three' alongside Benfica and Sporting in Lisbon.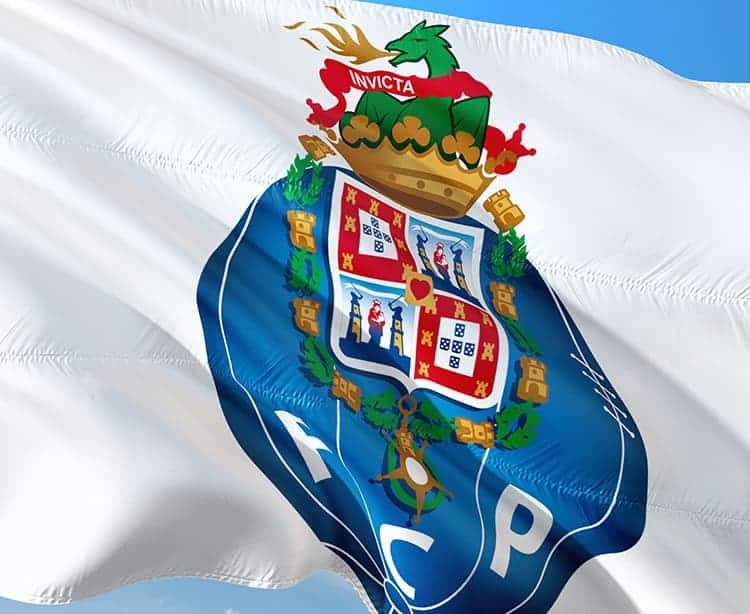 FC Porto Stadium
The Dragon Stadium of FC Porto derives its name from the dragon in the crest of the club and the nickname of the club which is 'The Dragons'. It is an architectural masterpiece that seats 50,033 people and has been the home ground of FC Porto since 2003. It is also the third largest stadium in Portugal.
It was opened with an inaugural match between Porto and Barcelona where Lionel Messi made his debut for Barcelona.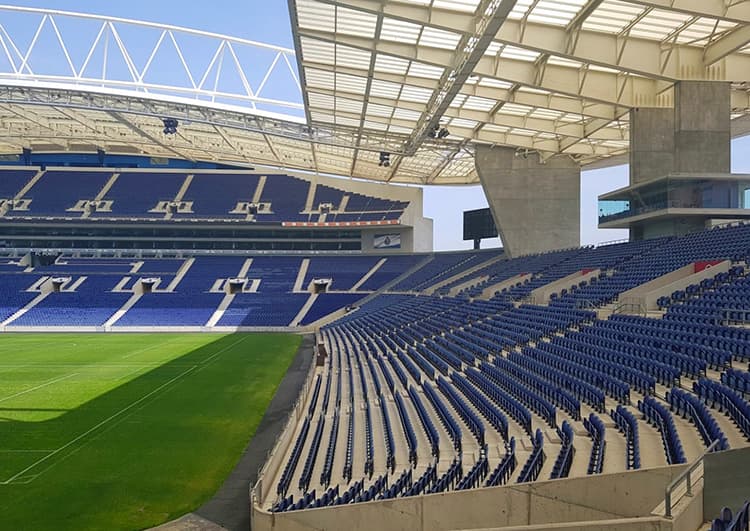 Porto Stadium has staged some notable matches which include the inaugural match of UEFA Euro 2004 between Portugal and Greece, the eventual winners of the tournament and a match Portugal, the host nation, infamously lost.
Porto Stadium will also host the first UEFA Nations League Final which is scheduled to take place in June 2019.
The stadium is also a popular entertainment venue and has seen it play host to concerts by Coldplay, Muse, the Rolling Stones, just to name a few.
How to get to Porto Stadium?
The easiest way to get to Porto Stadium is by the Metro. The stadium is served by four metro lines A (Blue), B (Red), E (Purple) and F (Orange). The Metro lines are easily accessible from the city centre.
If you're coming from the airport, you can catch Metro Line E which runs from the airport to Porto Stadium.
You can also reach the stadium by bus. The main bus route that goes to the stadium is bus 401 and 806.
If you would like to drive or take a taxi to the stadium, all you need to do is to put this address: Via Futebol Clube do Porto, 4350-415, Porto, into your GPS and it will then lead you to the stadium.
If you are driving to the stadium, go as early as possible to get a good parking space.
Are there tours at Porto Stadium?
If you visit Porto and you would like to tour the stadium and see the museum, it is possible as there are tours daily. The stadium tour is not available on match days.
The FC Porto Museum, is a football museum second to none in Portugal and has attracted a lot of tourist since its opening in 2013. The museum gives a detailed insight into the history of the club which spans over 120 years.
It is divided into 27 thematic rooms where you will see the vast collection of the club's trophies, memorabilia as well as great audiovisual displays of the club's history which makes the tour interactive.
You will also get to see the statues of popular figures such as Jose Mourinho and Englishman, Bobby Robson, in the museum.
The tour of the museum usually lasts about two hours and the stadium tour usually last about 45 minutes during which you can visit the presidential box, changing rooms and dugouts.
The prices for adults are:
Stadium tour: €8
Tour of the Museum: €12
Combined tour of the stadium and museum: €15

Porto football museum entrance.
Where to buy tickets
Tickets can be bought through the FC Porto website or at the stadium. Tickets are also sold in FC Porto shops throughout the city.
You can also purchase tickets on third-party sites but be careful when buying tickets on such sites because sometimes these tickets are not genuine. Some people also choose to resell their tickets on OLX, you can check there and be lucky enough to find tickets with great prices.
Finally, you can also book tickets with our trusted friends at Get Your Guide.
How much does it cost to watch a Porto game?
FC Porto tickets typically range from €10  to €40 . If they are playing a less prestigious team, the tickets prices are very cheap and rarely sell out.
The most expensive matches to see are usually the Porto derby (Porto vs Boavista), the matches against their rivals (Benfica and Sporting) and champions league or Europa matches.
Champions League games are more fun to attend because the match quality is better, the stadium is packed to its full capacity and you get to see Porto locals ("Portuenses") and FC Porto fans ("Portistas") get behind their team while singing their hearts out.
It's an unforgettable experience!
Matches against Benfica and Sporting are equally fun to see at the stadium as they are fiercely contested and always serve up a rapturous atmosphere.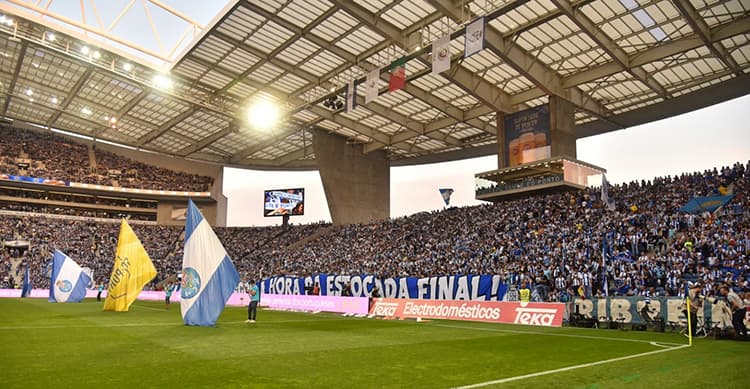 Is it worth visiting Porto Stadium?
Absolutely! It is worth a visit for any football enthusiast. The tour of the stadium is good, but the highlight of visiting would be seeing the museum, a state-of-the-art facility which gives the history of the club as well as recent successes.
And, if you have enough time on your visit to Porto, watch a match in Porto Stadium. The experience is truly amazing and indescribable!
If you are not a football fan, you can also visit the museums in Lisbon on its own. It is a popular tourist attraction and makes for a interesting visit.
Have you been to Porto Stadium? We'd love to hear what you think.
Make sure you subscribe to our free newsletter for great tips about visiting Portugal.