Aljezur is a small coastal village in the glorious Algarve region in Portugal.
Nearby, visitors can expect beautiful sandy beaches great for surfing and swimming and stunning natural landscapes.
Read on to find out more about Aljezur?
Aljezur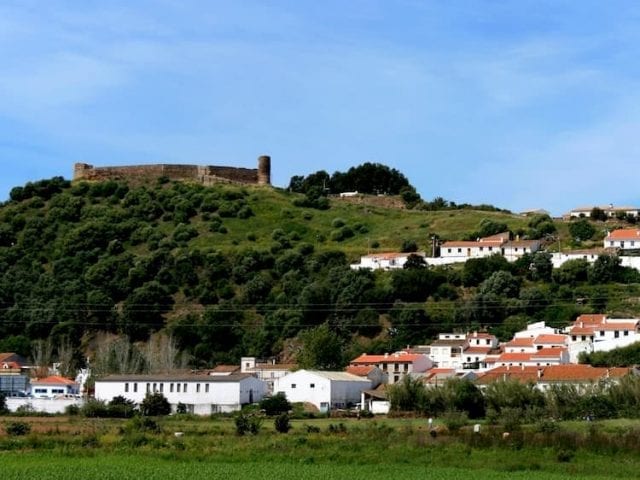 Aljezur is defined by its charming rural architecture, whitewashed buildings with coloured windows, castles atop of hills, old churches, and scenic views of the sea.
The town, set along a narrow river, is split into two halves – the western Moorish section, and the eastern section, defined largely by the hilltop castle and New Churches on corresponding ends.
Where is Aljezur?
Aljezur is a municipality within the Faro district, with a population of just under 6.000 people. The city is on the western coast of the Algarve, within the Southwest Alentejo and St Vincent Coast Nature Park.
The landscape is marked by surreal clifftop landscapes and sea fronts.
How to get to Aljezur from Lisbon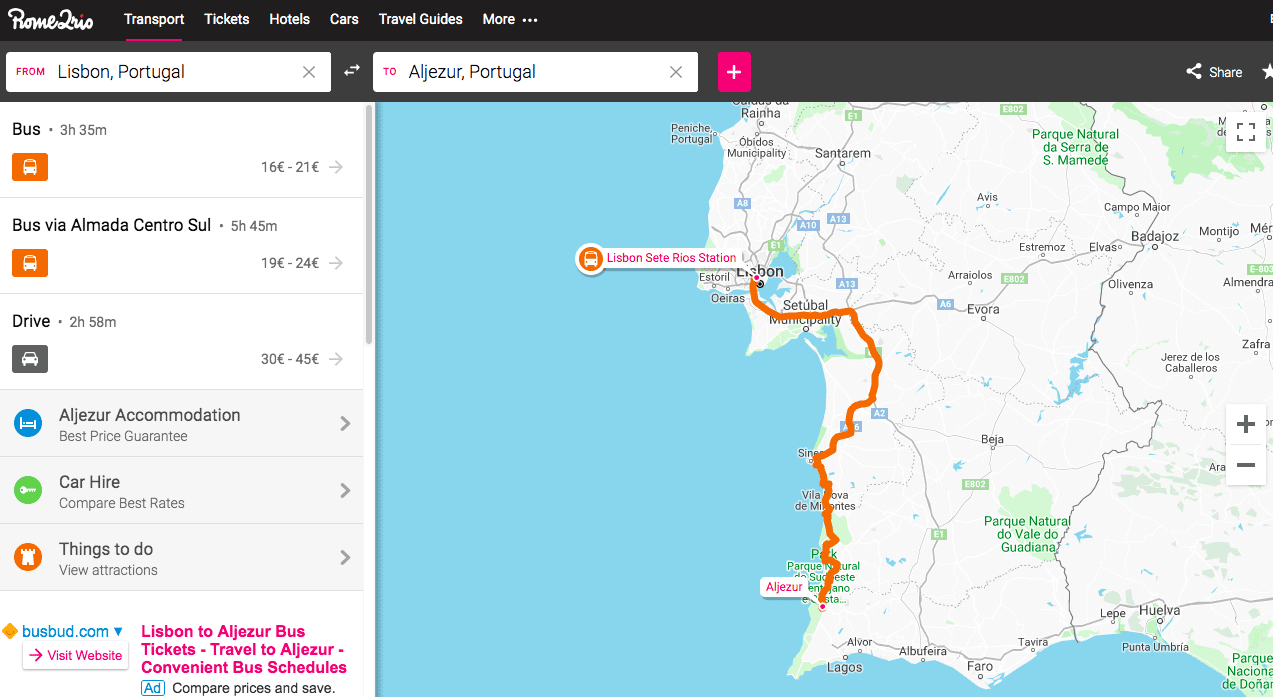 If travelling to Aljezur from Lisbon, you can journey by bus (3.5 hours) or drive (3 hours). The cheapest option is to go by bus, which would cost between €16-21.
See the routes here.
How to get to Aljezur from Faro airport
There are several options if travelling from Faro Airport to Aljezur. You can either journey by bus (3 hours), bus and train combo (5 hours), or drive (1 hour). The quickest and cheapest method is to travel by car.
See the route information here.
If you prefer you can also book a transfer, with Get Your Guide.
Weather in Aljezur
July is the hottest month in Aljezur with an average temperature of 25° degrees Celsius, while January is the coldest, averaging 12° degrees Celsius.
Aljezur experiences the most rain in the winter months from October through to March.
Best time to visit Aljezur
Like most of Portugal, we recommend visiting Aljezur during the summertime, when temperatures are warmer, both in the sky and in the water.
What to do in Aljezur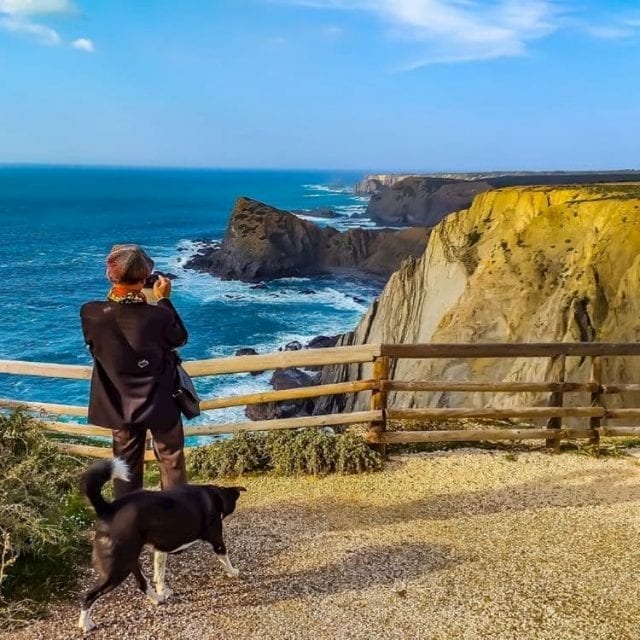 Explore the coast! Aljezur remains relatively untouched by tourism because its location is not quite as famous as Lagos or Faro. But this is what makes the city and its coastlines so unique and precious to visit. There are no resorts or cruise ships docking, so the beaches here are quiet, unspoilt, and all-around beautiful to immerse yourself in.
Step back in time. Visit the remains of the Moorish Castle, "Castelo de Aljezur", which dates back to the 10th century. Now there aren't a lot of ruins left, but the view from the castle is one of the best in the region. Entrance is also free, so don't miss it.
Wander around a museum or art gallery. For a small town, there are a number of museums and galleries to get lost in:

The Municipal Museum,
Municipal Art Gallery,
Casa-Museu Pinto Jose Cercas – also the home of a 20th-century artist; the collection here includes China, sacred art, sculptures, and works by artists including Pinto José Cercas.
Museu Antoniano – Find collections of books, old engravings, coins, medals and other quirky pieces here.

Visit the oldest church and the newest in Aljezur. The Church of Bordeira is thought to predate the great earthquake of 1755, its architecture is very simple on the outside but inside is decorated with intricate baroque-style woodwork. Compare this church to Igreja Matriz Nossa Senhora da Alva, the New Church, situated in the "new" side of Aljezur. It was finished in the 18th century and named after the patron saint of Aljezur.
Enjoy the great outdoors. For golf enthusiasts, the nearest golf course is Parque da Floresta, or see our article for other fantastic courses in the Algarve. You can also go horse-back riding, rent bicycles, or surf some waves! Read on for the best beaches near Aljezur.
If you'd like a guided tour, this one is pretty awesome. It's a full day tour around the west coast of the Algarve, starting in Lagos.
Sign up to our newsletter and discover the sides of Portugal no one ever tells you about.
Best Beaches Near Aljezur
Praia do Amado – the most popular beach along the west coast, popular with surfers, for its "pipe" waves. There are surf schools on the beachfront, and a restaurant and snack bar.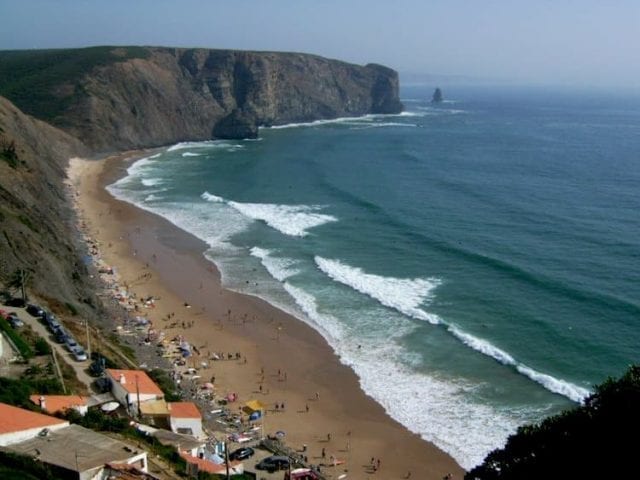 Praia da Arrifana – another great surf location, sometimes even home to surfing competitions! Besides that, the views from the clifftops are incredible, and the beach restaurant delicious. This beach is also supervised during the "on" season.
Praia da Bordeira – an active beach, good for water sports like kite surfing, frisbee, or activities with children. Big sandy dunes and a warm lagoon run alongside this beach, making it a safe spot for children to play.
Praia do Castelejo – Also a popular spot with surfers; and supervised in the 'beach' season. The road to the beach by car involves sharp turns and steep hills, we advise driving with absolute caution.
Praia de Monte Clérigo – This peaceful beach offers spectacular views of the coastline, ideal for both surfers, families, and even those going fishing.
Best Hotels in Aljezur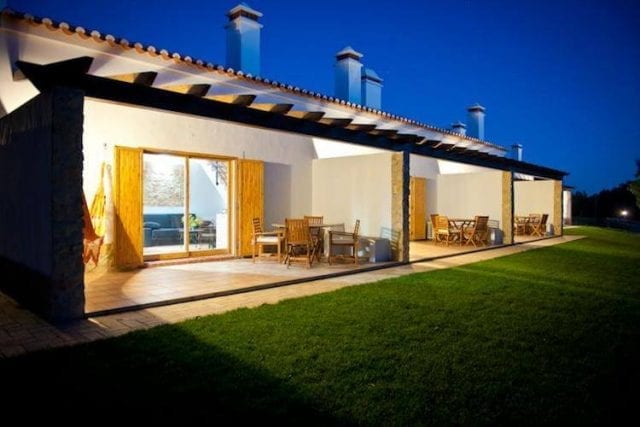 Herdade Monte Do Sol
Not exactly a hotel, but a villa set in Aljezur, with self-catering private terraces, hammocks, views of the countryside, and an outdoor swimming pool. The perfect romantic getaway! Room prices start at €140 per night. Book it here.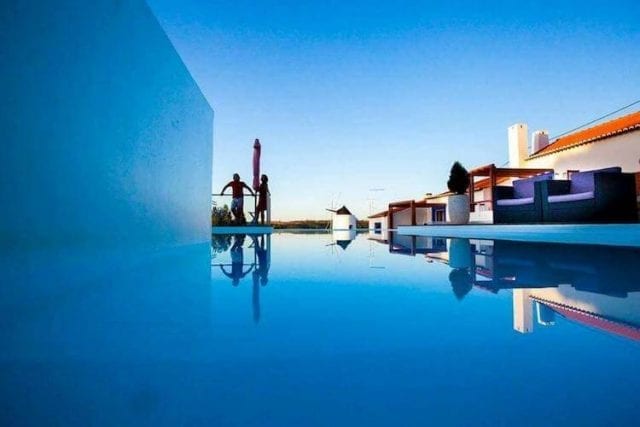 Casas Do Moinho
A five-star hotel in Aljezur, with panoramic views, an outdoor swimming pool, on-site restaurant, hot tub, and massage services. Reserve your room for €150. Stay here for the luxury experience, book it here.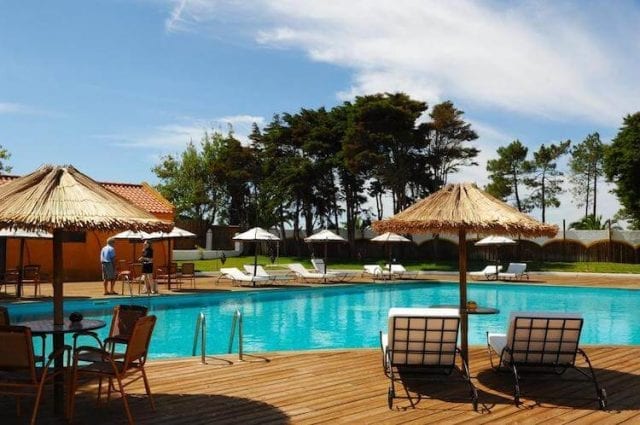 Hotel Vale Da Telha
From €48 per night, you can get a room in this comfortable and brightly decorated hotel, featuring an outdoor swimming pool, homely atmosphere, and spacious sun deck. Book here.
Colina Calma Bed & Breakfast
Close to the Aljezur Castle, this B&B offers guests gorgeous mountain views, swimming pool, barbecue facilities, and buffet breakfast. From €72 per night. Book it here.
Casa Alva
One of the regions highest rated properties, guests have the luxury of choosing studios or double rooms, featuring a terrace, breakfast, and excellent location. Book it here. Prices start at €70 per night.
Best Hostels in Aljezur
Utopia Guest House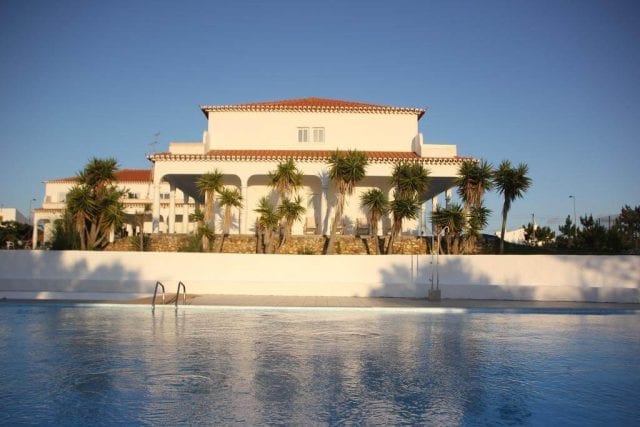 Located in the centre of Aljezur, the guesthouse is decorated with soft colours and stone walls, featuring two outdoor swimming pools, tennis course, and large lush green garden. Starting at €60 per night, you can reserve a room in a really cool space. Book it here.
Daguasoul Hostel
A chilled out surf hostel, with rooftop terrace, and spectacular location in Aljezur. Prices start at €20 per night. Book it here.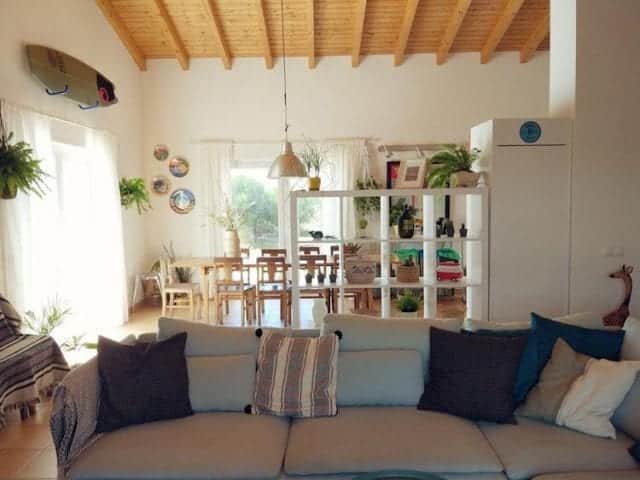 Endless Summer Surf House
Guests of this hostel are offered an outdoor swimming pool, surf lessons, prime location 5-minutes from the Arrifana Beach, a warm fireplace, and cosy common areas. All of these for only €60 per night! Book it here.
Mayla Surf House
A fun surf house with great seaside location, and homey atmosphere. Room prices start at €55 per night. You can book it here.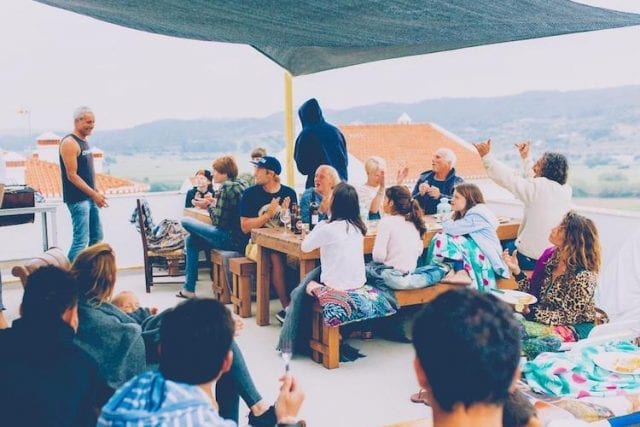 Atlantic Lodge Aljezur
A welcoming lodge popular with solo travellers and friends or couples. Continental and buffet breakfasts are available along with an on-site restaurant serving the best of Portuguese, seafood, and grill bbq cuisine. From €50 per night. Book it here.
Best Restaurants in Aljezur
Gulli Bistrot – Nothing but excellent dishes of Mediterranean and Italian cuisines – my favourite restaurant in Aljezur. The tempura and ravioli are divine, but you can't go wrong with any dish on this menu! More info here.
Pont a Pé – A cosy family-run restaurant serving delicious traditional flavours of Portugal. The sardines or squid are wonderful but don't forget the homemade sangria. Address and phone number here.
Restaurante III Geração – A great casual place for seafood and Portuguese mixed grills, serving local food at its best. You can book your table here.
Sabor'arte – A delicious tapas restaurant, also stylishly decorated – best to arrive here hungry. For reviews and how to book, click here.
Tasca d'Arrifana – Some say they have the best sangria in Portugal, and I might just agree, it is delicious! Their seafood dishes are also divine, always served with perfect flavours. Find it here.
Is Aljezur a Good Place to Visit?

I consider Aljezur a surfer's paradise, but also one of the best locations in Portugal for a seaside or countryside getaway. The town is everything you expect of the Algarve and more since it is less frequented by visitors than other cities south of Portugal.
If the idea of an unspoilt, natural setting appeals to you, then there is no better time to visit than now.