One of the world's most famous festivals and Belgium's biggest is making its way to Porto in Portugal – UNITE with Tomorrowland (well, almost!).
UNITE with Tomorrowland is a "mirror" festival held simultaneously and synchronically on stages in different locations around the world. And this year Porto is on that list.
Tomorrowland Porto
Tomorrowland is known for its magical stages and enormous lineups, attracting over 400,000 people to the event in Belgium each year. It is always sold out and in seconds.
The UNITE event, now in its fifth year, has attracted tens of thousands of people across four exclusive cities – Athens, Barcelona, Malta, and Porto.
Set to be a unique summer gathering, festival-goers can expect similarly impressive and magical stages, with a live satellite connection to the mainstage of Tomorrowland in Belgium.
Read on for more about Tomorrowland and what we know so far!
The history of Tomorrowland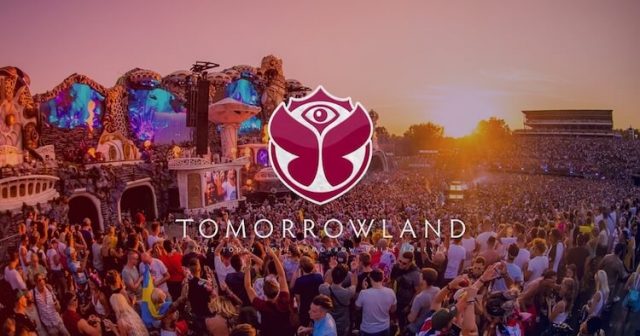 Tomorrowland came about in the "magical" the year of 2005 and has since transformed to dominate Belgium and Europe's festival scene.
From the start of the festival, the event has always put on a huge show and only increased in size and splendour as the years have gone by.
The first attendees of Tomorrowland were a mere 10,000 and witnessed the magic with sets from famed DJs like Sven Vath, Sasha, Armin van Buuren and Justice.
With such high demand for tickets, the festival organisers created UNITE to share the magic with other cities in Europe.
Where and when is Tomorrowland in Porto taking place?
Tomorrowland UNITE will be taking place on the 27th of July this summer, at Parque Oriental da Cidade do Porto. Gates will be open from 4 pm onwards.
Getting to UNITE, Tomorrowland in Porto
The road from Porto to UNITE is not a difficult task. The Porto Metro is an ideal option for the days of the festival, with the blue line running every day between 6 am and 1 am, with Matosinhos Sul as the main station for access to UNITE.
While it hasn't been announced yet, we expect that the festival will also team up with Porto Public Transport and provide flexible bus services between the city and Parque da Cidade. Check their website for updates.
What are the Tomorrowland Porto stages?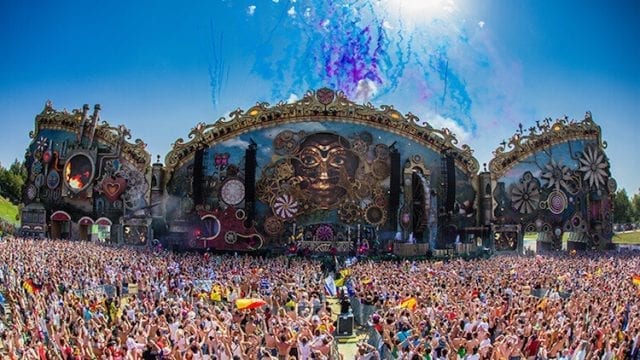 Special efforts are made by the festival organisers to synchronize the mainstage in Belgium with the rest of the world. Stay tuned for updates on the stages at UNITE.
Where can you buy tickets to UNITE, Tomorrowland in Porto
If you haven't already then get in quick, pre-registration for tickets have already closed. The general sales began on the 17th of April and you can only buy one ticket at a time. The prices start at €60 and VIP ticket costs €150.
Tickets will sell quickly, so get in early! Buy them at Ticketline, right here.
The lineup for Tomorrowland in Porto in 2019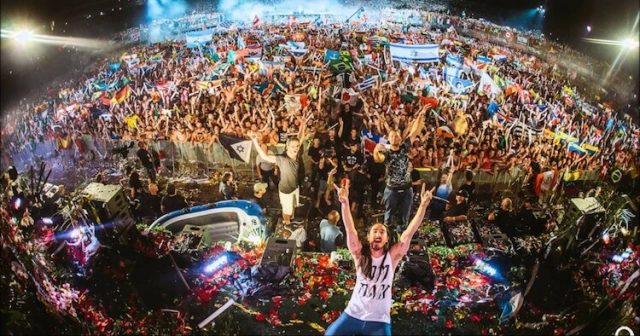 We are still waiting for more info to be announced. Headliners usually include A-listers such as The Chainsmokers, Steve Aoki, DJ Snake, Afrojack, Amin van Buuren and Vini Vici.
Keep an eye on their Facebook event for updates.
Best Places to Stay in Porto close to Tomorrowland
CATS Porto Hostel
A stylish hostel neighbouring the São Bento railway station and funicular. It features a rooftop terrace, perfect for mingling with other guests and potential festival goers.
You don't want to miss this opportunity of staying in one of Porto's coolest hostels. Book it here before it's too late.
Salty Days Lodge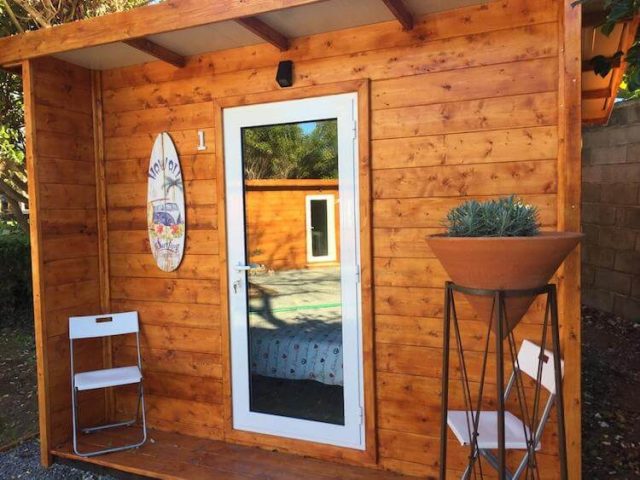 A chilled friendly place near the beaches in Porto.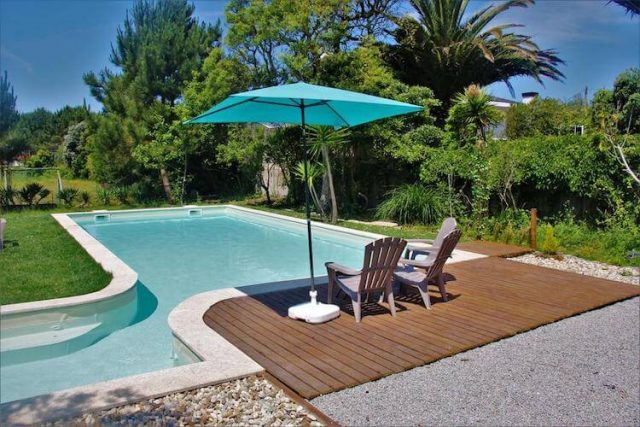 There are plenty of outdoor spots to explore and relax in before or after the festival. You can check it out here.
Porto Spot Hostel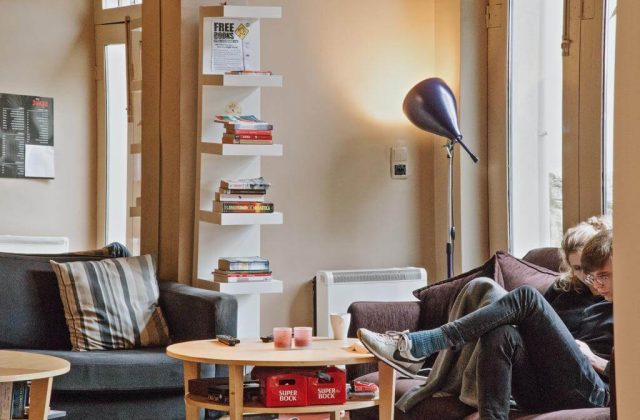 One of Porto's highest rated hostels, the staff here are fantastic.
It is in Old Town just a small walk from the Porto Cathedral and Capela das Almas. Book it here.
Mimhostel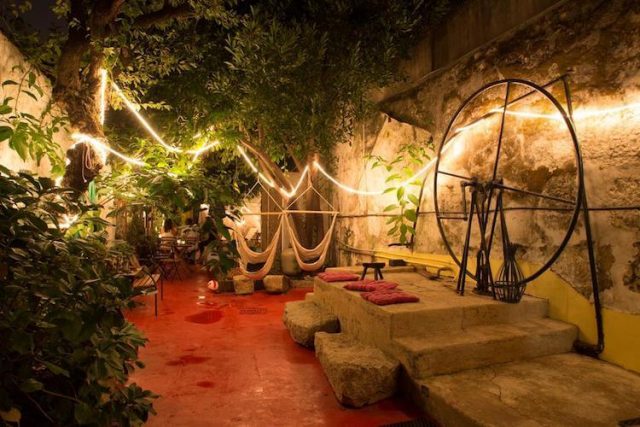 A warm and welcoming hostel perfect winding down after the festival.
They also offer discounted breakfast at a nearby café, perfect for morning recovery! There are still rooms available.
Bluesock Hostels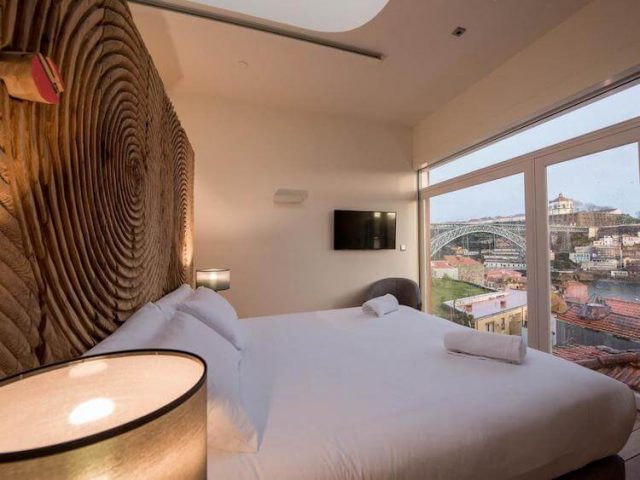 Residing in the historical centre, on the banks of the Douro River, and steps away from the city's main attractions.
There are plenty of restaurants, cafes, terraces around to explore. You can book it here.
Other Music Festivals in and near Porto
UNITE with Tomorrowland is not the only festival this summer, check out these other great festivals with equally impressive lineups happening in the north of Portugal!
NOS Primavera Sound
Happening on June, 6th-8th the city of Porto will play host to the Portuguese edition of the festival, that has been held in Barcelona for nearly 20 years.
This years lineup includes Solange, Interpol, Nina Kraviz, Mura Masa, James Blake, Peggy Gou, amongst many other incredible acts. Book your tickets here.
Vodafone Paredes de Coura
Taking place on the border with Galicia, in a small Portuguese town Paredes de Coura, this is a Portuguese classic.
The festival has been running for over 20 years, showcasing excellent lineups in the natural amphitheatre of Taboão's river beach.
This years event will be on the 14th of August and feature acts like The National, Parcel, Julia Jacklin, Nuno Lopes, Krystal Klear, and more. Get your tickets here.
Milhões de Festa
Returning on the 6th-9th of September and happening between the city of Braga and Costa Verde, this festival showcases over 50 bands, both local and international artists, from pop music to metal.
This year's artists include Electric Wizard, Nubya Garcia, Gazelle Twin, Pharaoh Overlord, Mouse on Mars and more.
Buy your tickets here.