With a rich and varied history spanning over hundreds, if not thousands, of years, Portuguese art tells the story of many cultures and influences.
An authority in the development of world art trends since the 15th century, art in Portugal is an important part of appreciating the country's history and understanding its rise to prominence.
Here's a brief history of Portuguese art and where to appreciate it.
History of painting in Portugal
Speaking from a global perspective, Portuguese painting made its big splash at the beginning of the 15th century.
It was in 1428, when Jan van Eyck visited Portugal for the marriage of King João I's daughter Isabella to Philip the Good, that a long and influential relationship with the Flanders began.
This is a bond that would ultimately play a large role in shaping the trajectory of Portuguese painting, for it was from the Flemish that Portuguese artists started borrowing not only the skills of technique and composition but also the emerging painting traditions of religious painting and portraiture.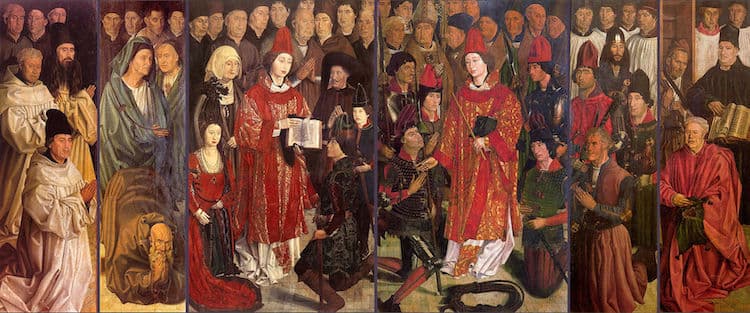 The Panels of St Vincent, now on display at Lisbon's Ancient Art Museum, are an excellent example of both of these trends coming together in one masterpiece.
The 15th-century work of art was done by Nuno Gonçalves, who was appointed court painter to King Afonso V in 1450 and painted the panels between 1458 and 1464.
About a hundred years later, a school of painting called the Northern School was established around the height of Manueline architecture in the 16th century. Vasco Fernandes, or 'Grão Vasco', is the Portuguese painter most closely associated with this style, that is characterized by naturalism and detailed background landscapes.
Around the same time, the Lisbon School emerged as a force on the scene and produced several painters of notable talent, including Jorge Afonso, Cristovão de Figueiredo, Garcia Fernandes and Gregório Lopes, one of the best-known artists of the late 16th century.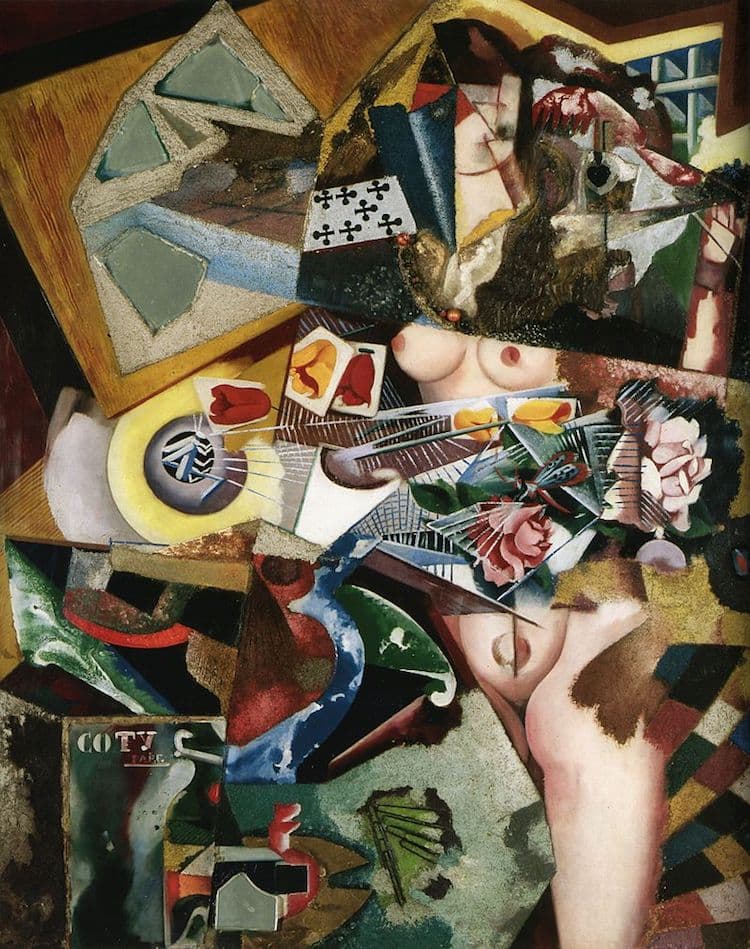 Another highly celebrated Portuguese painter was Amadeo de Souza Cardoso (1887-1918). In his short 30-year life he was able to create an impressive oeuvre of work, in which there are evident influences of artistic movements emerging during his lifetime, such as cubism, dadaism, abstractionism and expressionism.
Sculpture in Portugal
When it comes to sculpture, art in Portugal had also had an interesting history that has left a lasting impression.
Over the last 500 years, the contribution from the Portuguese has been substantial. This tradition began in the first part of the 16th century when the leading Renaissance sculptors in Portugal were immigrant French masters working mainly in marble and alabaster.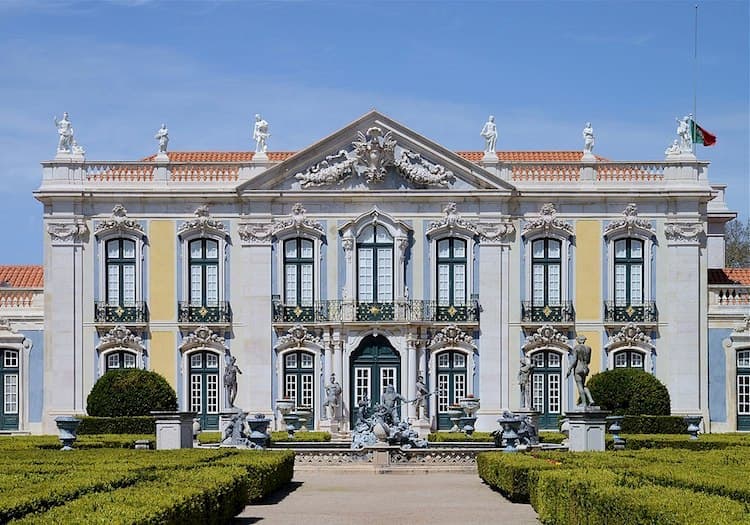 Although fine examples of sculpture are on view throughout the country, it is worth noting that Ajuda Palace was the main centre of Portuguese artistic, architectural and decorative activity during the first quarter of the 19th century. The excellent example of Portuguese Neo-classical sculpture can be seen at the royal palaces of Queluz and Ajuda, just a short trip outside the capital.
The story of the Portuguese tiles
Of course, no discussion of art in Portugal would be complete without paying homage to the infamous tiles (azulejos).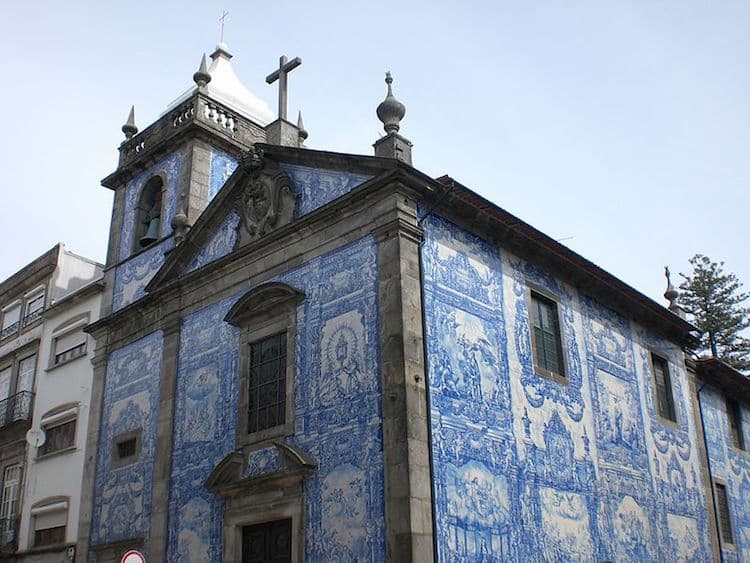 These patterned tiles have been, and still, commonly are, used in numerous ways in Portugal, on the façades of buildings of all types, capturing the eye of passersby with their rich colours and often impressive complexity.
The Portuguese word for tile, azulejo, comes from the Arabic azuleich, which means flat, smooth, shiny blue stone. This important feature of art in Portugal is thought to have originated among the Assyrians in the times before Jesus Christ.
Following this, the Arabs learned the technique from the Persians who had adopted a style of their own.
The art of tile painting travelled to Europe by way of the Moors, who went on to establish a factory in Seville where the first tiles were made in geometric patterns.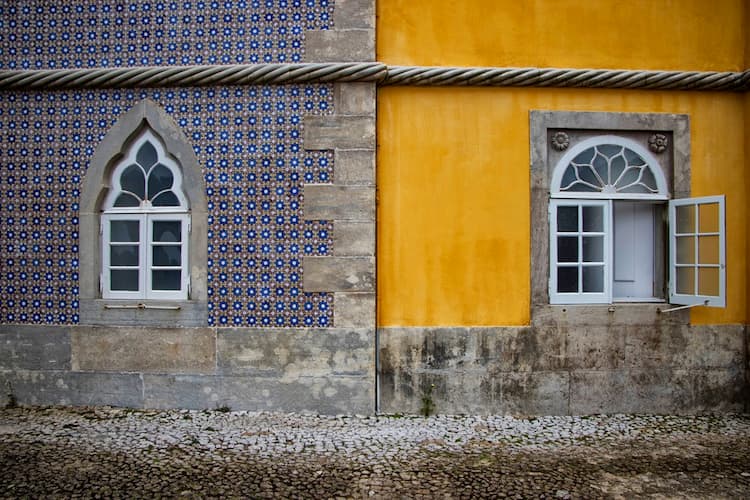 Once this tradition made its way to Portugal, the country developed its own style of tile painting during the 17th century.
Following the devastation of the 1755 earthquake, there was plenty of opportunities for tile painters to restore damaged homes or decorate new ones, many examples of which can still be seen in the city's streets today.
Where to see art in Portugal today
There are dozens of wonderful museums scattered across the country where you can learn more about art in Portugal.
Here we've noted some of the more substantial collections, but you can find nice collections is more remote and rural locations as well, including the Museu Grão Vasco in Viseu and the Museu de Lamego which houses a wonderful collection of Flemish tapestries (both websites are in Portuguese).
Museu Nacional do Azulejo, Lisbon
For all the azulejos your heart could desire, Lisbon hosts a beautiful tile museum that showcases the history of this craft dating back to the 15th century.
Housed in the monastery of Madre Deus, this unique collection is well worth the time of anyone interested in art in Portugal.
Here you'll have the chance to discover painted, tin-glazed, ceramic tiles.
Of course, anywhere you are in Portugal, you'll have plenty of opportunities to appreciate the various tiles, typically seen in churches, palaces, homes, and even railway stations.
The National Tile Museum provides a great overview and thoughtful context, allowing you to explore the colourful, decorative exhibits that chronicle historical and cultural events in Portugal throughout the last several centuries.
Discover everything about Portugal when you sign up for our newsletter, receive all the best tips and advice from our expat writers.
Museu Calouste Gulbenkian, Lisbon
If you only have time to visit one museum in order to expand your appreciation of art in Portugal, you'd be well advised to make it this one.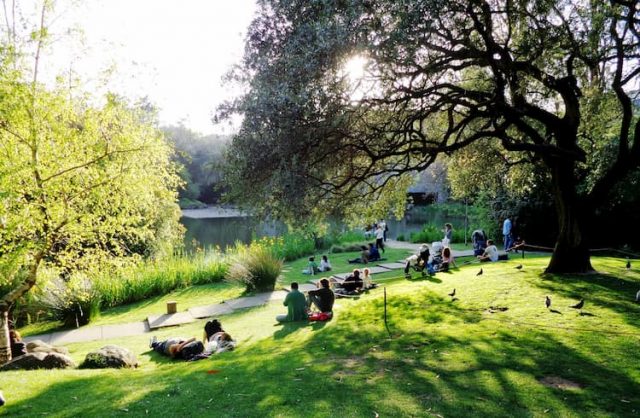 Here you will find an extraordinary range of artworks formed from the private collection of Ottoman-born oil magnate Calouste Gulbenkian (of which only about one-sixth remains on permanent exhibition).
A truly globe-spanning collection, the Calouste Gulbenkian museum houses treasures spanning East and West and including Egyptian relics, Chinese porcelain, Western masterpieces, and everything in between.
You'll find galleries of paintings, jewellery, furniture, sculptures, in addition to a gorgeous park which surrounds the facilities.
Museu Nacional de Arte Antiga, Lisbon
This impressive collection is considered to be among one of the most important art museums in Europe.
The collection at the Museu Nacional de Arte Antiga spans a period from the 12th to 19th centuries and, in a surprising level of depth, the collection reflects the history, culture and role played by Portugal in the world during those eight centuries.
Museu Nacional de Soares dos Reis, Porto
Another great place to explore art in Portugal is at Porto's Museu Nacional de Soares dos Reis.
Housed in the stunning Carrancas Palace, the museum showcases everything from archaeological findings to Modernism. Unlike some of the other art institutions featured in this list, the collection here is all about the locals.
You'll have the chance to see sculptures, paintings, ancient artefacts, and furniture, all from native-born artists.
We've made an extensive list of the best museums in Lisbon. Click to find out Top 15 Best Museums in Lisbon.
Portuguese Art
Between numerous notable artists calling Portugal home and a rich tradition of producing decorative tiles, there are many accessible ways to begin learning about art in Portugal while visiting.
With the two largest cities, Lisbon and Porto, now acting as sophisticated art centres in their own right, there are many opportunities to discover the history of art in Portugal and see first-hand what inspired much of the significant art produced in these lands.