You can shop online in Portugal and it's easier than you think.
In this article, we'll give you links to the best Portuguese and International sites you can use to get the items you want delivered to your door.
We'll also tell you which companies are the fastest and how delivery services works in Portugal.
How to use online shopping in Portugal
Everything depends on the things you are buying, but online shopping Portugal is very much possible and actually cheaper, depending on what you buy. There are some Portuguese online stores you should know about and other international ones that are worth a shot.
It is very common to buy things online in Portugal, even though the majority of the purchases are made in stores. However, depending on what you buy, some things are cheaper online, so the effort is worth it.
Best Portuguese online companies
There are a few we can name that, besides being known internationally, have great deals and sell products of great quality. Check some of them below.
Bluebird
If you like jewellery and watches, then Bluebird (website is in Portuguese) is the place to go. You can find a great number of good quality brands with such product variety, that it will be difficult to choose from.
Lemon Jelly
Lemon Jelly is a Portuguese shoe brand and is very popular internationally. They have shoes to die for – very colourful and original.
Impetus
Did you say you needed new underwear? Great! At Impetus, you can find mens and womens underwear and swimwear. Kids also have a great variety to choose from.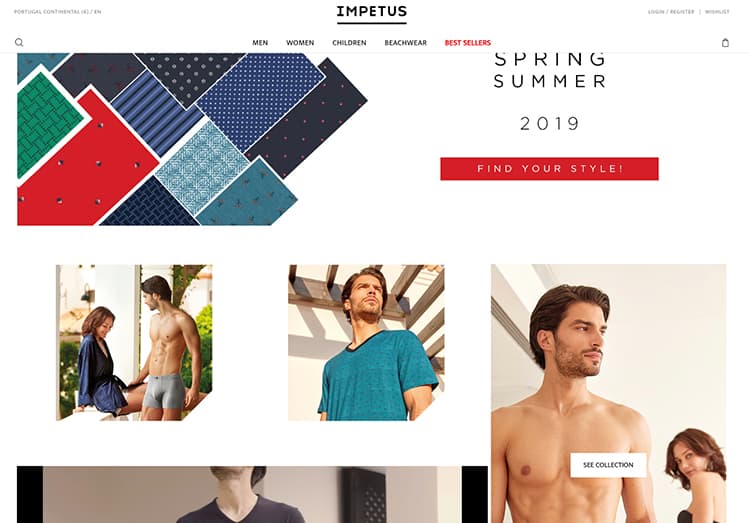 Overcube
Another great shoe brand that works with excellent materials is Overcube who offer shoes that will last forever.
Prof
If you love shoes, this is another must-go-to online store. Prof has stores all over the country, but also ships internationally from its online store. You can buy womens, mens or kids shoes from brands such as Versace Jeans, Calvin Klein or Adidas.
Prozis
Prozis is the greatest European supplement store in Portugal. Besides selling protein products, BCAAs, healthy snacks and sports gear, Prozis delivers all orders extremely quickly. In some cases, if you buy today, your order is knocking on your door tomorrow.
Salsa
Salsa is the Portuguese version of Levi's. It has started as a jeans company and has rapidly increased into a well-known clothing store that sells clothes for men and women.
Online or not, you can find great deals when buying from these brands, especially during the sales season. When related to other international brands, the Portuguese ones are cheaper most of the time with equal quality. The ones mentioned above ship both to Portugal and other countries.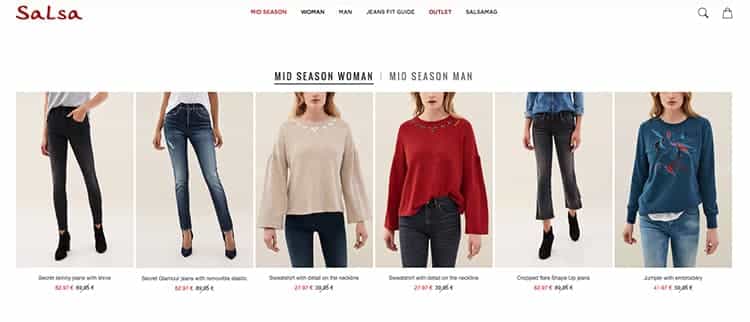 Best international online companies
There are so many it would be impossible to mention all of them. International companies, especially Chinese ones, have, undoubtedly, the best deals there are, mainly in tech gadgets and accessories.
Some of the greatest ones, which represent the best deals regarding online shopping for Portugal are:
Of course, there are so many more, but, when thinking about shipping costs and delivery time, these are the absolute best out there.
Getting your things to Portugal
As we already said, everything depends on what you are buying and from where. That is what's going to dictate the delivery time, the shipping costs and if you will have to pay additional customs fees.
All of these aspects make a difference to the final price, so you need to be careful and first study the process you are about to initiate and settle on some guidelines.
What do you want to buy?
Clothes, electronics, accessories? The things you buy will dictate the path your order will follow. If it is going to be delivered directly to you or if it will stop at customs where they will ask you to spend a few more money.
Generally speaking, if you spend €25 or more in only one order, it will end up at customs. But, if you spend it in separate orders, everything should end up directly at your doorstep.
Where will you buy it from?
If you are ordering from sites such as eBay or Amazon, for example, you normally buy from a specific country. You know in advance from where the things you are buying are coming from and that also dictates the shipping costs and the time it will take to arrive at your home.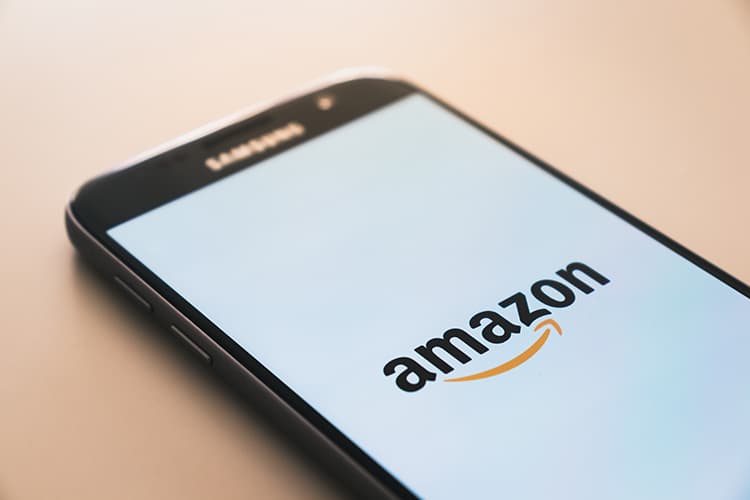 Ordering things from the UK to Portugal
On the sites like the international ones mentioned above, you can filter your search and only order things from Europe (not looking at China here). The main countries that will appear are Germany, Spain and the UK.
What will happen with Brexit if I buy something from the UK?
You normally don't have to pay additional customs fees when you buy stuff from the UK, since the order will come directly to your home (as long as you do not spend €25 or more). There may be, however, some shipping costs associated that, depending on the seller, may vary from €3 to €20 or more (it depends on what you are buying and from whom).
When Brexit eventually takes place, these rules may change so stay with us more updates on this topic.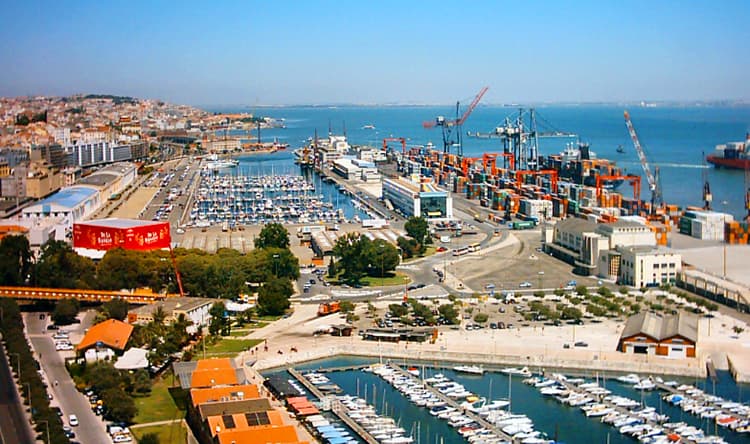 Ordering things from the US to Portugal
Even if you spend less than €25, we can guarantee you that your order will end up at customs. And it doesn't even matter if you are buying from eBay or Nike: generally speaking, as we are considering a country that is outside of the European Union, the orders made will always demand additional fees or duties.
There are, however, specific sites that include the customs fees in the initial price, but that is normally explicit as you are finishing the order. Nevertheless, you should pay extra attention to these details so that you do not have to spend more than what you were planning.
What you should buy online
Regarding online shopping in Portugal, one thing we can say is that you should buy your accessories online (for sure). Things such as phone cases or covers, computer accessories, cables, headphones, sports gadgets and other goodies, should be bought online.
The price difference between buying those things online and in stores is huge here in Portugal. Regardless of the brand or model you want to buy, the prices are so much more expensive in Portuguese stores.
For example, a phone or tablet cover or case can cost over €20 here in Portugal, while online they cost less than €10 in most cases. Of course, it may not be the exact same product, but it is indeed a very similar one.
Also, the variety found online is huge when compared to the existing ones in stores. The same applies to other kinds of accessories. You can save a lot when buying online (especially if you order it from China).
What you shouldn't buy online
Electronics, for sure. Don't even think about it. Buying electronics online can seem very cheap, but believe me when I tell you it will cost you so much more than buying them from a physical Portuguese store.
Things such as phones or tablets can appear cheaper on the Internet, but, once you order them, they will be retained at customs. This means you will receive a letter at home telling you how much more you will need to pay on duties or fees in order to clear your order and these fees can easily go over €200.
Don't even try to do this, trust us.
Online shopping Portugal: How long will it take
It depends on where you are placing your order. If you are buying from European countries, your order can arrive in a week or, in extreme cases, in two weeks, but it generally takes less time than that.
The picture changes if you buy from countries like China, for example. In that case, even though the price paid is much lower, it can take up to a month for your order to arrive.
Do I need to be at home for the delivery?
Absolutely not. Nowadays, these delivery services are fast and varied. Normally, once orders reach Portugal, they are passed to CTT, the Portuguese main (and only) mail company.
If you are not at home, a notification letter will be left in your mailbox with the information you need to pick up your order later. Normally, the order is available one business day after the attempted delivery in your closest post office. Everything you need to know is on that letter, really!
In case you are buying from specific companies, such as Prozis, Nike or others, the orders normally come to you from the original carrier. The most famous ones operating in Portugal are UPS and FedEx.
Do you have any questions about ordering online in Portugal? Or do you have any experiences to share? Let us know below.
Liked this article? Subscribe to our FREE newsletter to know when we publish new stories.