Do you like to buy stuff online from the comfort of your couch?
Do you use sites like eBay and Amazon to look for great deals?
One of my go-to online marketplaces is eBay and I will tell you how to use it in Portugal.
Is there eBay in Portugal?
Although eBay is not so popular in Portugal, you can still use it to buy great items. In this article, we will tell you everything you need to know on how to use eBay in Portugal.
So, there is no official eBay in Portugal (no eBay.pt as this link redirects you to ebay.com). This, however, doesn't mean you cannot use eBay services in Portugal.
Most expats in Portugal use eBay UK or eBay Spain to make purchases and then ship to Portugal.
Can I still use eBay in Europe?
The short answer is: Yes.
In fact, it is advisable to use eBay versions hosted within the European Union (EU) if your shipping address is a Portuguese one. This way, you will most likely avoid import duties as opposed to buying from somewhere like the US.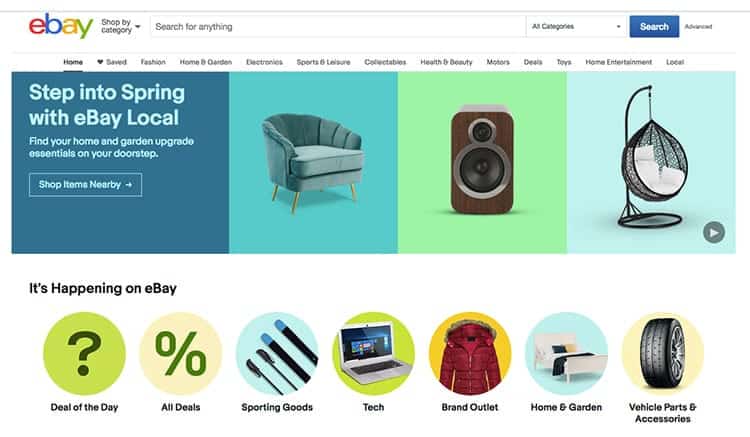 How to use eBay in Portugal
Using eBay in Portugal is very easy and doesn't require too many steps.
First, if you don't have an eBay account you should create one. You can create an eBay account using this link.
The next thing to do is to fill in your primary postage address because if you want to use eBay in Portugal, the primary address should be a Portuguese one. This way, any purchases you make shows the shipping cost to Portugal immediately.
Now, to buy stuff!
For shopping on eBay in Portugal, you are better off buying on eBay UK or eBay Spain as most sellers in these regions ship to Portugal and you will most likely not have any customs issues when the items enter Portugal.
What can you find on eBay in Portugal?
On eBay, you will find a wide range of both new and used items for sale and even items being sold on auction to the highest bidder.
But if you're interested in buying antique or vintage Portuguese products on eBay, you would most likely find it difficult to get these because you will hardly see Portuguese sellers on there.
Where are the sellers on eBay?
Since eBay is not quite as popular in Portugal, you would rarely find Portuguese sellers or products on the eBay platform. It is common to find sellers who are in the UK, Spain, Germany, etc.
To find Portuguese sellers who want to sell used or second-hand items you should check these Portuguese websites:
Do all sellers on eBay ship to Portugal?
Generally, most items bought on the eBay site can be shipped to Portugal although it is easier and cheaper to ship goods bought from eBay UK or eBay Spain to Portugal because they are closer to Portugal and within the European Union.
I usually go with eBay UK because I am an English speaker, so it's easier for me to navigate and understand the fine print easily. Also, Portugal is one of the countries with the Global Shipping Program for items bought from the UK which helps speed things up with your deliveries.
Is it cheap to pay for delivery to Portugal?
The price for delivery to Portugal could be very cheap and equally expensive. It depends on the shipping service offered by the seller. I have shipped stuff I bought from the UK for as low as €10 while some other people have paid €20 or more.
General tips for using eBay in Portugal
Here are some snippets of advice to help you get the most out of eBay in Portugal.
How to avoid paying import duties and customs fees
The main tip for using eBay in Portugal is to generally avoid buying items from the eBay US site because most of the time, items coming from outside the EU are subject to import duties and taxes.
If you don't make this payment, the items you bought would be sent back to the seller and you may lose some money or incur more expenses depending on the fine print of the seller.
For English speakers like myself, I would suggest eBay UK because it is convenient and within the EU. From time to time, I use eBay Spain too and the items I buy get delivered on time without any problems.
The general downside to this is that the offerings on eBay UK, eBay Spain and also eBay Germany are not as varied as that of US.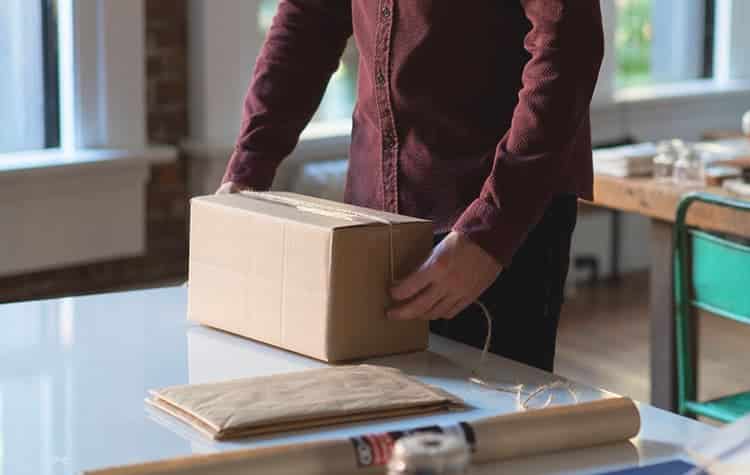 But I really want to buy from the US
If you really want something from the US, however, eBay now has the Global Shipping Program which allows you to prepay import charges before the goods are shipped. This is done so you don't incur extra charges when you're receiving the items in Portugal.
But beware! Sometimes these items are intercepted by the Portuguese customs department and you will be required to show proper paperwork for the charges to determine if the import duty was correctly paid.
Check the exchange rate
Finally, watch out for currency conversion rates and shipping rates when buying items on eBay to ship to Portugal. You can use a conversion tool like Bloomberg for a quick idea of what it will cost you.
Need to pay for stuff online in Portugal? Have you discovered TransferWise yet?
Alternatives to using eBay in Portugal
If you can't find what you want on eBay in any other country, you can try the following:
OLX
OLX (website is in Portuguese) is probably the most popular classified ad site in Portugal. Here you will find almost anything ranging from second hand items to vintage Portuguese items.
CustoJusto
CustoJusto (website is in Portuguese) is another classified ad site in Portugal and it is all in Portuguese (tip: use Google translate to help you with the details).
Facebook Marketplace
Facebook Marketplace has equally become popular in recent years. A lot of expats and the Portuguese advertise and sell different items on here and you can find a bargain right in the city where you live.
Amazon
I guess we all know Amazon. Just like eBay, Amazon doesn't have a Portuguese version of it's website, but you can use Amazon in Spain (website is in Spanish) which serves Spain for purchases and ships to Portugal.
Don't miss out on other expert tips from locals in Portugal. Sign up for our newsletter today!
My final tip for using eBay in Portugal
In conclusion, I would suggest you only use eBay in Portugal to buy items which you cannot find in Portugal and, to be honest, you will not find many Portuguese second-hand items on eBay so you're better off purchasing it on the Portuguese classified sites I mentioned earlier or Amazon.
Do you have any experience with eBay in Portugal? Did it work for you? Any tips to share? Write to us below to let us know.