There are few things in the Western diet that go together as well as fat and salt. To push diners ever forward to taste Nirvana one only has to lock down the holy trinity: Meat (or meat substitute), cheese and potatoes.
Portugal's Francesinha, which translates as "small Frenchie," achieves this in spades.
It is neither French in origin nor is it small. It's actually a massive melt of a sandwich with sausage, roast meat or ham in the centre topped with melted cheese and a special tomato sauce – 'special' means It's got beer in it. When served, the heavy sandwich is typically partnered with french fries to help soak up the sauce.
But while one could conceivable achieve the same culinary delight by simply pouring spaghetti sauce and Super Bock on a cheeseburger, there's a little more to the Francesinha than that.
Francesinha is a very special dish. Here's why
Origin
The Francesinha is a relatively new dish to Portugal. Sources site its invention in the 1950s when immigrants were moving through a post-war Europe to find work. One immigrant, Daniel da Silva had travelled through France and was so taken with that country's traditional croque monsieur (grilled ham and cheese), that he created an elaborate Portuguese version.
Da Silva debuted the sandwich at the Ria do Bonjardim restaurant in Porto and soon it spread throughout the country. Each new adaptation of the recipe saw a variation on the sauce preparation and ingredients as well as what kind of meat goes inside.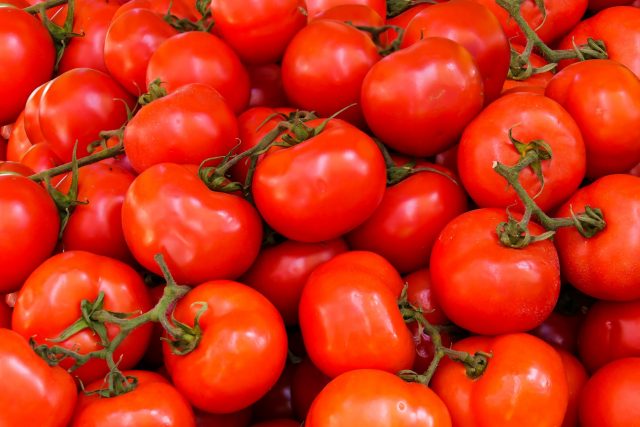 The franchesinha Sauce
What makes a Francesinha special from one eating establishment to the next is the sauce. Every restaurant that serves the specialty will use their own "house ingredient." What that is can be anything from pepper sauce to soy to saffron.
Tomato paste along with the usual onion, garlic, salt and pepper spices makes the base of the sauce. But from there you can add bay leaves, parsley, Worcestershire sauce, hot chilli, etc. (you see how creative this dish can be.)
One thing consistent through most sauce recipes is alcohol. Beer is mandatory for authentic Francesinha but from there it can expand to include Port wine (makes sense eh?), whiskey, white wine or red wine. (Don't worry we'll post the full recipe below).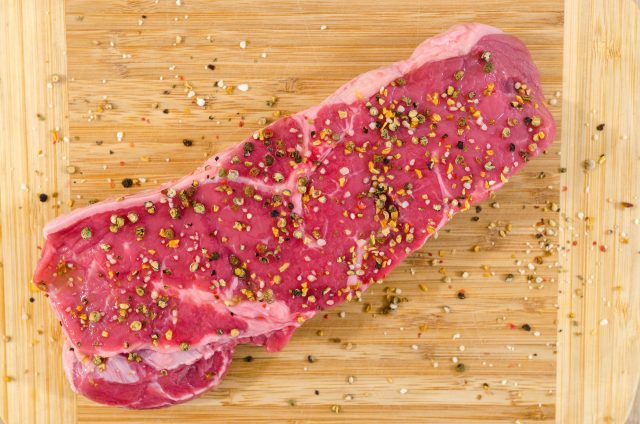 Meat
The meat at the centre of the sandwich is usually sliced ham, to pork belly to beef. Sausage is often used, with linguine being a favourite choice. For vegetarians, these meats can be substituted with beefy seitan steaks, smoked tofu, non-meat ham or meat-substitute sausage.
Also, heavy vegetables like eggplant and Portobello mushrooms work well too. Any of these ingredients are typically skillet cooked to seal in flavour and to help them maintain their firmness before they go swimming in that amazing Fancesinha sauce.
But before you embark on a cooking adventure, why not have someone make it for you who actually knows what they are doing. We took a tour around the birthplace of the Francesinho, Porto, and found the following restaurants to offer excellent dishes. For those of you venturing further south to Lisbon, we've listed restaurants there as well.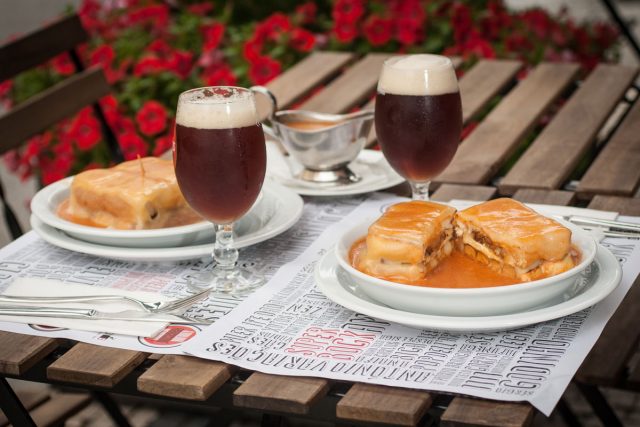 Where to find the best Francesinhas in Porto
Restaurante Capa Negra II
Capa Negra ll is a low-key establishment that prides itself on thirty years of experience crafting the perfect Francesinhas. Their version of the Porto tradition is made of steak, sausage and ham with a special house sausage thrown in the mix.
The sauce is special, and of course, secret. Prices are low and you can either call to make reservations or use their charming "retro" website (2009).
Rua Campo Alegre, 191 4150-177 Porto
Telephone: +351 226078380
Afonso Restaurant
Afonso Restaurant carries on the tradition of the late Café Luso and follows the recipe to a "T." The late Anthony Bourdain chose Afonso Restaurant to show the world what a Francesinha is and how it should be eaten. "Good lord look at that thing," Bourdain quipped. "Meat, cheese and fat. It's the immortal combination." https://www.youtube.com/watch?v=Yv2ldNVsj94
Rua da Torrinha, 219 Porto, Portugal 4050-612
Telephone: +351 22 200 0395
Francesinha o mercadinho
If the restaurant is named after the dish you are searching for, chances are you've come to the right place. Francesinhas o Mercadinho boasts a cozy atmosphere and a house tradition of using twice the amount of cheese as other versions of this Porto classic.
Rua do Campo Alegre 1577 Loja 18, Porto 4150-182, Portugal
Telephone: +351 22 610 9006
Lado B Cafe
To find a Vegetarian Francesinha check out Lado B Cafe. They are centrally located near the concert hall and offer dining in a casual, stylish atmosphere.
They pride themselves on making a Francesinha with meat substitute that is so good, no one can tell that it's not meat. The sandwich would be totally vegan were it not for the cheese.
Rua de Passos Manuel 190 192 Frente ao Coliseu do Porto, Porto 4000-382, Portugal
Telephone +351 22 201 4269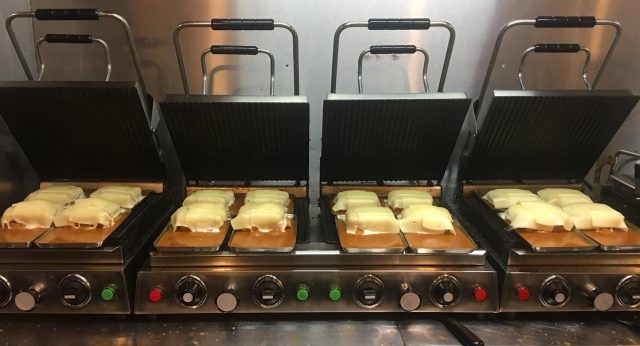 Finding Francesinhas further to the south in Lisbon
With the popularity of this dish it's hard to imagine that it would remain solely in the Porto area. True, it has drifted down to Lisbon and now that city holds several top-notch establishments serving Porto's pride and joy.
Dom Tacho
At Dom Tacho you can enjoy two Portuguese traditions, watching the footy match on the television and tucking into a Francesinha. The staff have a reputation for being quite nice, but then that's the way of Portugal isn't it? And, although it's a small restaurant they will always make room for your friends to sit down and join in.
Rua David de Sousa 19 A 1000-105 Lisbon, Portugal
Telephone +351 21 603 6166
Lucimar
Great service coupled with a family francesinha recipe set the bar in Lisbon at the Lucimar. It's a neighbourhood restaurant and off the tourist beaten path. Many visitors love the restaurant's atmosphere and warm vibe.
R. Francisco Tomás da Costa, 28 1600-093 Lisbon, Portugal
Telephone +351 21 797 4689
Restaurante Marco
For the best vegetarian Francesinha in Lisbon check out Restaurant Marco. This place taps the cosmopolitan and elegant vibe of Lisbon and they pride themselves on the best "Porto Style" francesinha.
Several diners boasted about how much they love the veggie version of this classic.
Largo de Santos 14 D, Lisbon 1200-808, Portugal
Telephone +351 21 395 0966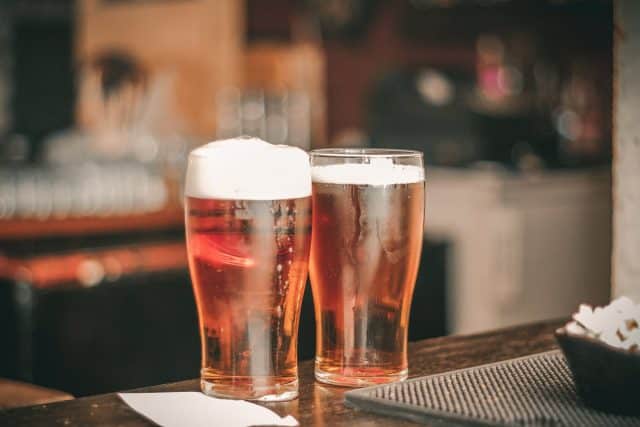 The Francesinha recipe – here's how to make it
Now say you can't make the trek to Porto or Lisbon but still want to taste this glorious tradition. While there are thousands of different riffs on this recipe, we've narrowed it down to a few key basics. From this foundation, you can customise your recipe to suit your taste.
Ingredients for sandwiches to serve two people:
* Note: meat listed below can be substituted with vegetarian options and sturdy vegetables like eggplant and portobello mushrooms
4 sausages (smoked, spicy, whatever you prefer)
2 rump steaks
4 slices bread (thick sliced white works best)
10 slices flamengo cheese anything from cheddar to flamengo
4 slices ham
Salt and pepper
For the sauce:
2 onions
4 cloves of garlic
Half stick of butter
2 Tbs olive oil
2 bay leaves
4 slices of bacon (or use extra olive oil if going veggie)
½ cup tomato sauce
1 cup meat, chicken or vegetable stock
1 pint of beer of your choosing
¼ cup port
⅔ cup white wine
¼ cup whiskey
Salt and pepper
¼ cup all-purpose flour
Preparation
It's kind of like preparing spaghetti sauce, so go ahead and get going on this part first as the sandwich ingredients (meat and bread) won't take as long.
Chop and sauté the onions and garlic along with the bay leaves, bacon, olive oil, butter, salt and pepper. Once lightly browned, add the tomato sauce and bring to a boil.
Reduce boil and add the stock and alcohol and simmer for half an hour. You will stir in the flour to thicken everything 5 minutes before serving. Use a mixer/blender on the sauce just before serving.
Sandwiches
Toast the bread. Cut the sausages lengthwise and season any meats as necessary. Then skillet cook all the meats (not too well-done, but cooked through). Build your sandwich with the meats (or veggie versions) in the middle and place the cheese on top. Pour on the Francesinha sauce and top with fried egg if you'd like.