Visiting a beach can be a very mesmerizing experience. Especially for people living in warmer regions of the world, beaches provide comfort and a feeling of relaxation. They are often the ideal setting for a variety of fun activities, and you can enjoy the water on a hot and sunny day. 
You could surf the waves or hire a boat to cruise across the waters with your friends and family. However, with so many beaches to choose from, how do you decide which one's the best? Various factors contribute to the quality of a beach. In this article, we'll look at the 6 most amazing beaches to visit this season.
1. Boracay White Beach
Boracay beach is on an island in the Philippines. Accessing the beach isn't that difficult. If you're coming from another state or country, you can take a plane from Manila. It takes approximately an hour from Manila. It's an amazing place for people who like to swim. 
The waters at the beach are usually calm and soothing. It's one of the most famous beaches in the world. The nightlife at the beach is perfect for families and newlyweds. It offers a wide range of fun activities that both children and adults can enjoy. Accommodations are also available at competitive prices. You can choose from luxury rooms to regular suites depending upon your budget. 
2. Blue Lagoon
This beautiful beach is located in Turkey. Turkey is considered one of the most beautiful countries in the world. More specifically, this beach is located in Oludeniz and is accessible by plane. By plane, the flight is approximately 1 hour and 15 minutes from Istanbul. You'll land at Fethiye and you can ride a bus to the beach.
The Blue Lagoon, also known as the dead sea, has amazingly textured white sand. The watercolor is usually turquoise and it's almost always warm. It's an incredibly relaxing place. However, there's no nightlife on this beach but the beauty of the beach is primarily experienced during the day.
3. Na Pali Coast
Na Pali is one of the most beautiful places on the planet. Located in Hawaii, this beach has a calm and soothing effect on its visitors. If you think it's difficult to reach this place on your own, you can use various insider travel guides to help you navigate much better. More specifically, it's located in the Kauai region and you can even take a direct plane there. The best part about this beach is that it also has a trail. If you're a trekker, this might be the best place for you. The local landscape is best explored on a boat ride. 
4. Meeru Island
Meeru Island is an astonishingly beautiful place. It's perfect for snorkeling and sunbathing. This beach is located in the Maldives, more specifically in North Atoll. This is a haven for people who like wide and open landscapes. It's a relatively long beach and is known for its white sand. Access to this beach is by boat and it takes about 55 minutes to reach Meeru island from the airport. 
5. Whitehaven Beach
Whitehaven beach is located in Queensland, Australia. This beach boasts a mixture of both green and blue waters. There are several lagoons and beautiful white silica sand across the entire landscape that gives the beach its bright color. It's located in a remote part of the country so it's almost never crowded. 
You can sit along the coast and read your favorite book or take your sunblock out and get yourself a nice tan. You can get a plane to Hamilton and reach Whitehaven beach from there. It's a fairly beautiful place to spend some quality alone time.
6. Bingin Beach
Bingin Beach is located in Bali, Indonesia. Indonesia is home to numerous beaches and Bingin beach is one of the best beaches in the world. It's mostly famous for its surfing conditions. It's a good place to learn surfing because of the relatively low tide. Moreover, at low tide, you can make the best of the dry landscape and indulge in sunbathing or beach volleyball. You can access this beach by car.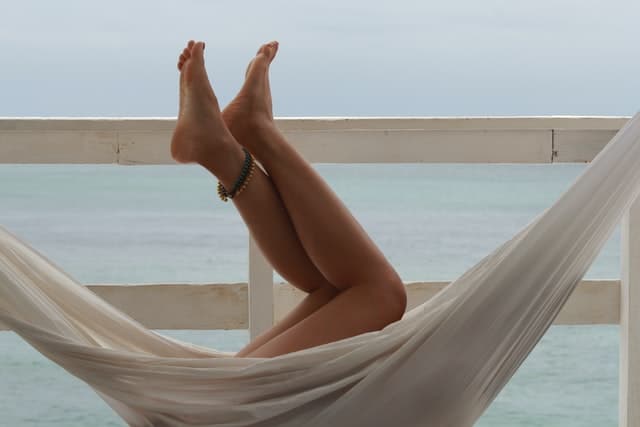 There are plenty of beaches across the world that are amazing to visit during the summers to let off some steam. The beach is a fairly enjoyable place for kids who like to play in the water, or for adults seeking some alone time. Whitehaven beach, along with several other beaches, is at a remote location so you can have some private time to yourself. Accessing these beaches is fairly easy. They're typically cost-efficient and most of them also provide accommodation.